Wildlife in South Africa
Several Big Five reserves protect the more charismatic large mammals associated with the African savannah. Foremost among these is the Kruger National Park and abutting private reserves, but other key safari destinations include iSimangaliso Wetland Park, Hluhluwe-Imfolozi, Madikwe, Pilanesberg, Addo Elephant National Park and a variety of smaller and more exclusive private reserves.
These premier reserves all support healthy populations of lion, elephant and buffalo. South Africa stands as the world's most important stronghold for rhinos (around 90% of the global population of white rhino and black rhino is concentrated there), while the private reserves bordering Kruger have few if any rivals when it comes to intimate leopard encounters.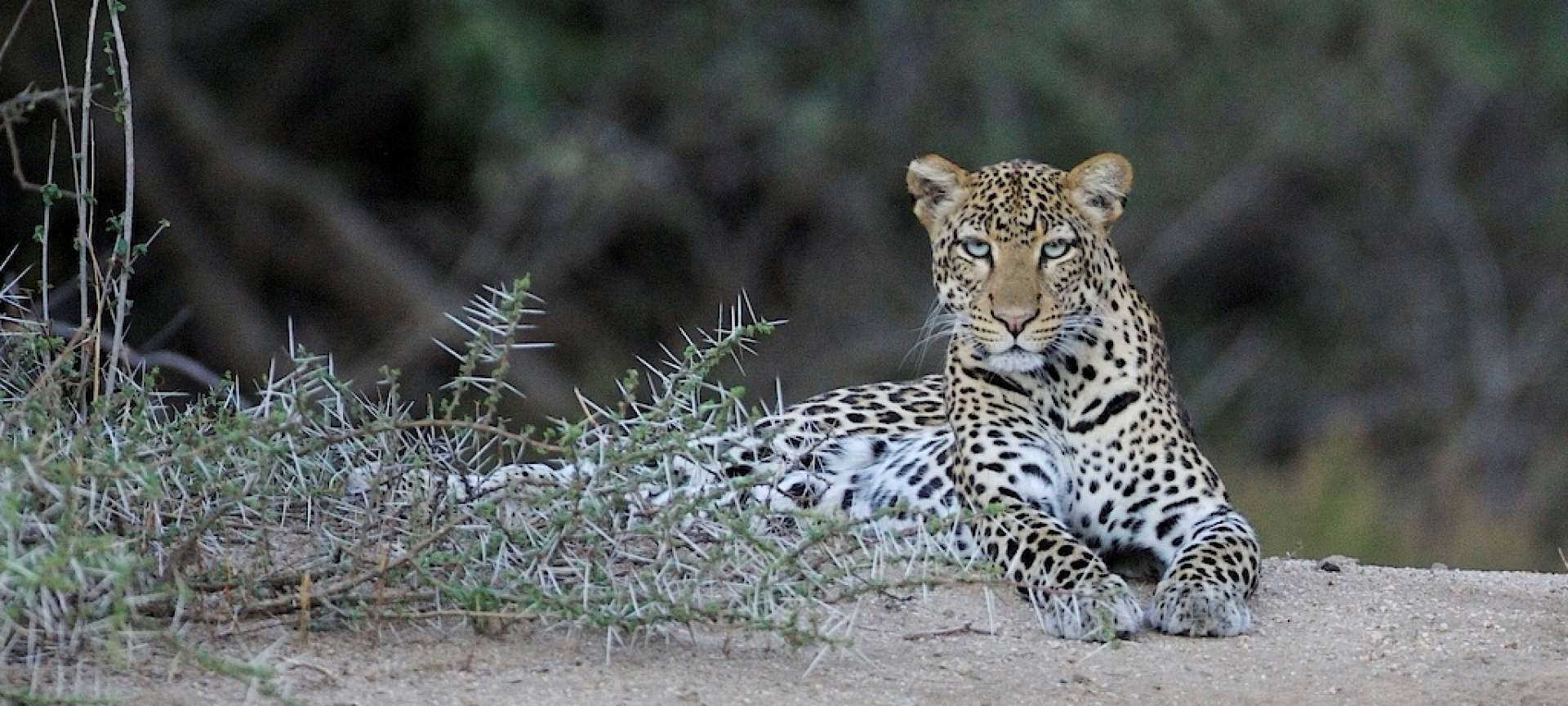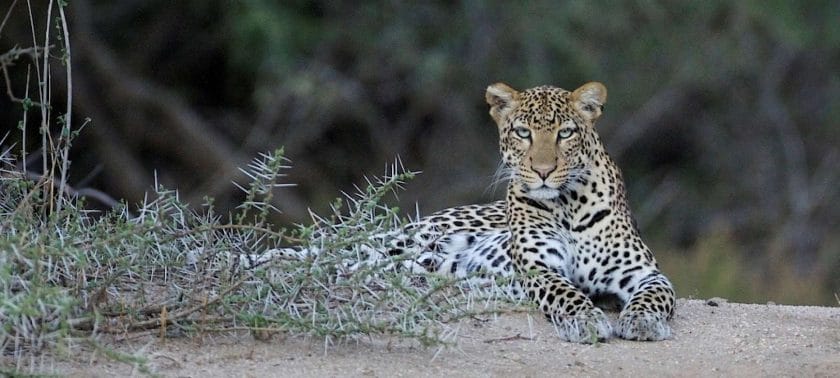 Leopards are elusive and shy animals so spotting one on safari is a magical experience
Other wildlife associated with these reserves includes African wild dog, cheetah, spotted hyena, giraffe, zebra, warthog, baboon and vervet monkey. The country supports around two dozen species of antelope, ranging from the outsized eland and stately spiral-horned greater kudu, to the gregarious blue wildebeest and impala, to arid-country specialists such as gemsbok and springbok and the diminutive forest-dwelling red and blue duikers.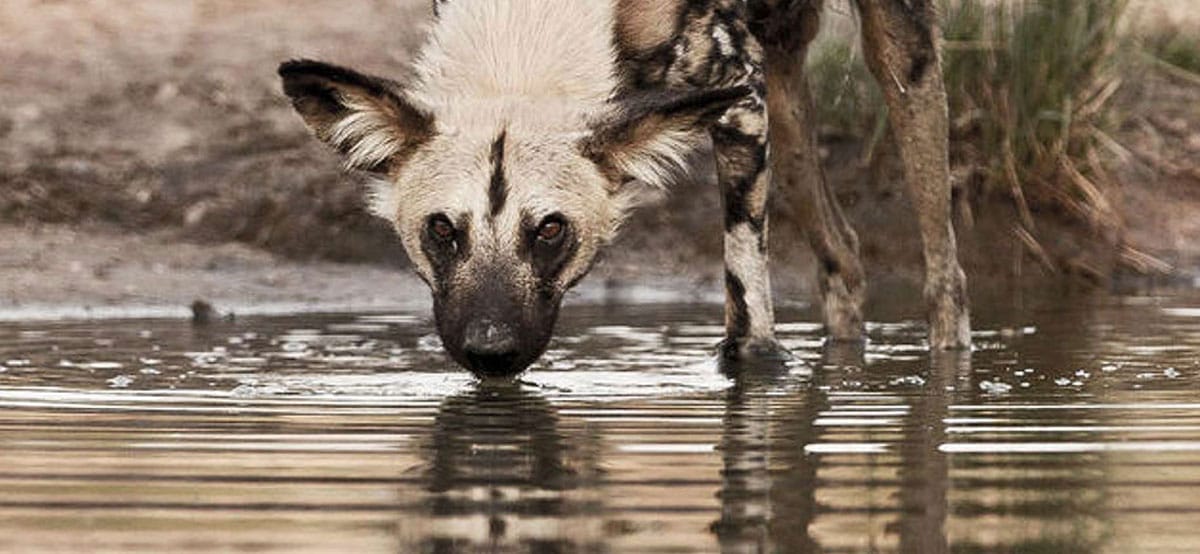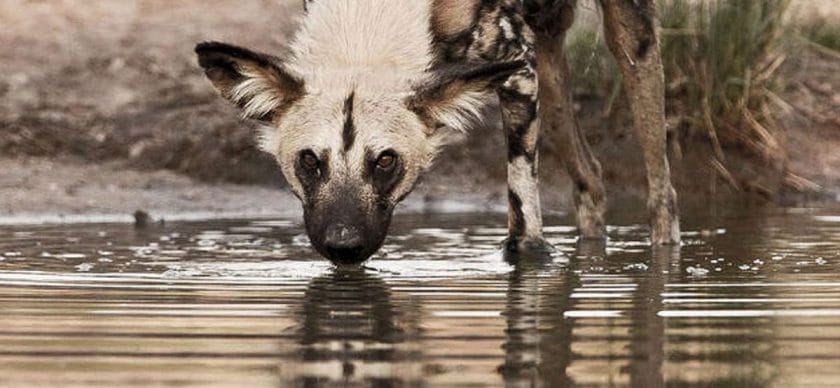 The African wild dog is one of the most endangered predators in Africa, but also the most efficient hunters in the bush
A number of large mammal species are endemic to South Africa. The black wildebeest and blesbok are associated mainly with grassy habitats in the highveld, while the Cape mountain zebra and bontebok are fynbos-dwellers more-or-less confined to the Western Cape.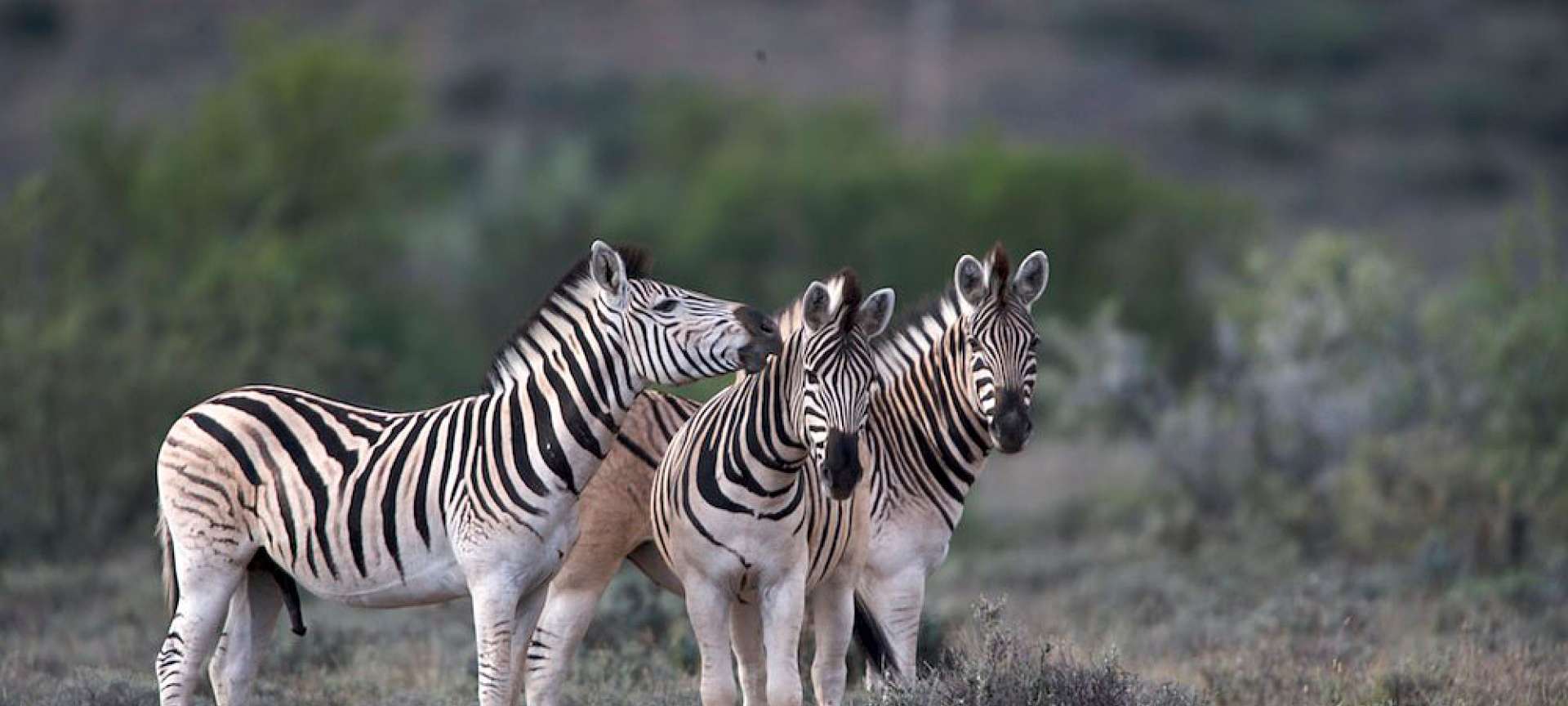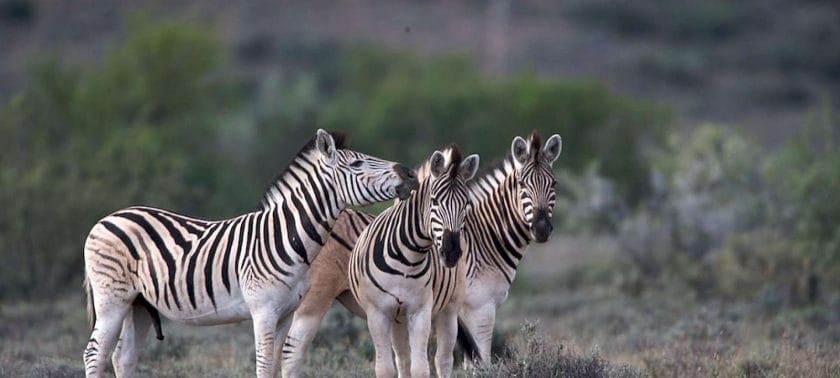 The iconic Mountain zebra in the Karoo National Park
Marine wildlife is a strong feature of South Africa. The clifftop town of Hermanus offers the world's finest land-based whale-watching, while other marine wildlife attractions range from caged shark dives at Mossel Bay and turtle-nesting excursions in iSimangaliso to the penguin colony at Cape Town's Boulders Beach and dolphins that frequently visit many of the country's bays.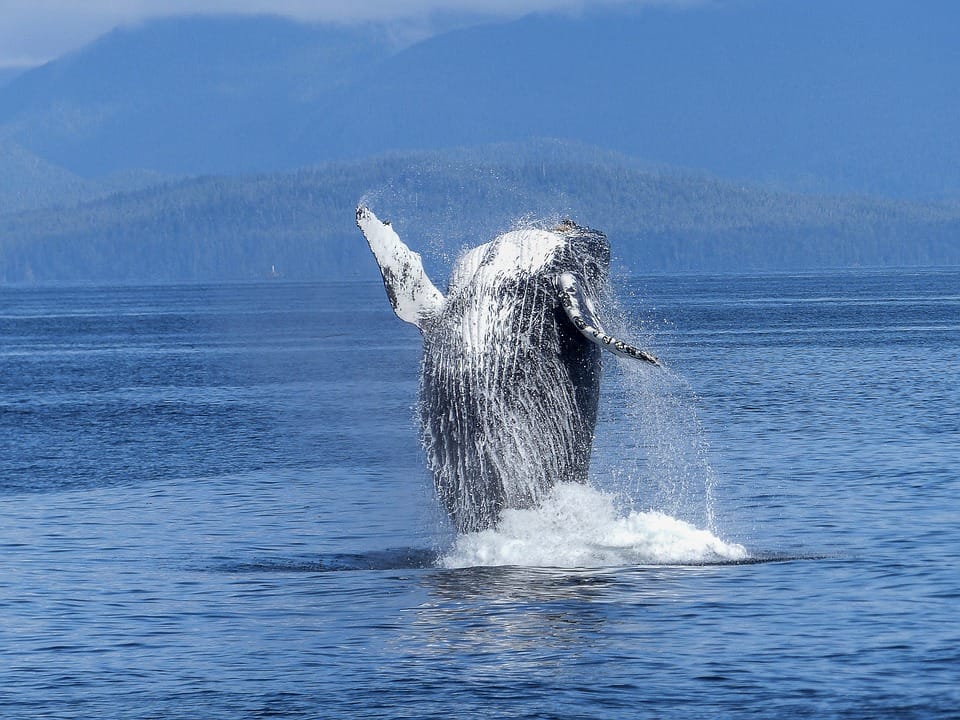 A Southern right whale breaks the water near the coastal town of Hermanus in the Western Cape
South Africa is a key bird watching destination. The national checklist comprises around 840 species, and includes the world's largest bird (ostrich) and what is reputedly its bulkiest flying species (kori bustard) along with a dazzling variety of bee-eaters, turacos, parrot, rollers and waxbills. Around 35 bird species are more-or-less endemic to South Africa (some have a range extending into the small bordering kingdoms of Swaziland and Lesotho) and several more are near-endemics with a range that extends a small way into Namibia and/or Botswana. Avian variety is greatest in the southern summer (Nov-Mar) when several resident species assume a colourful breeding plumage and dozens of migrant species arrive from Europe or elsewhere in Africa. There are several sites in South Africa, most notably perhaps Kruger, where a moderately skilled birder could tick 100 species in a day.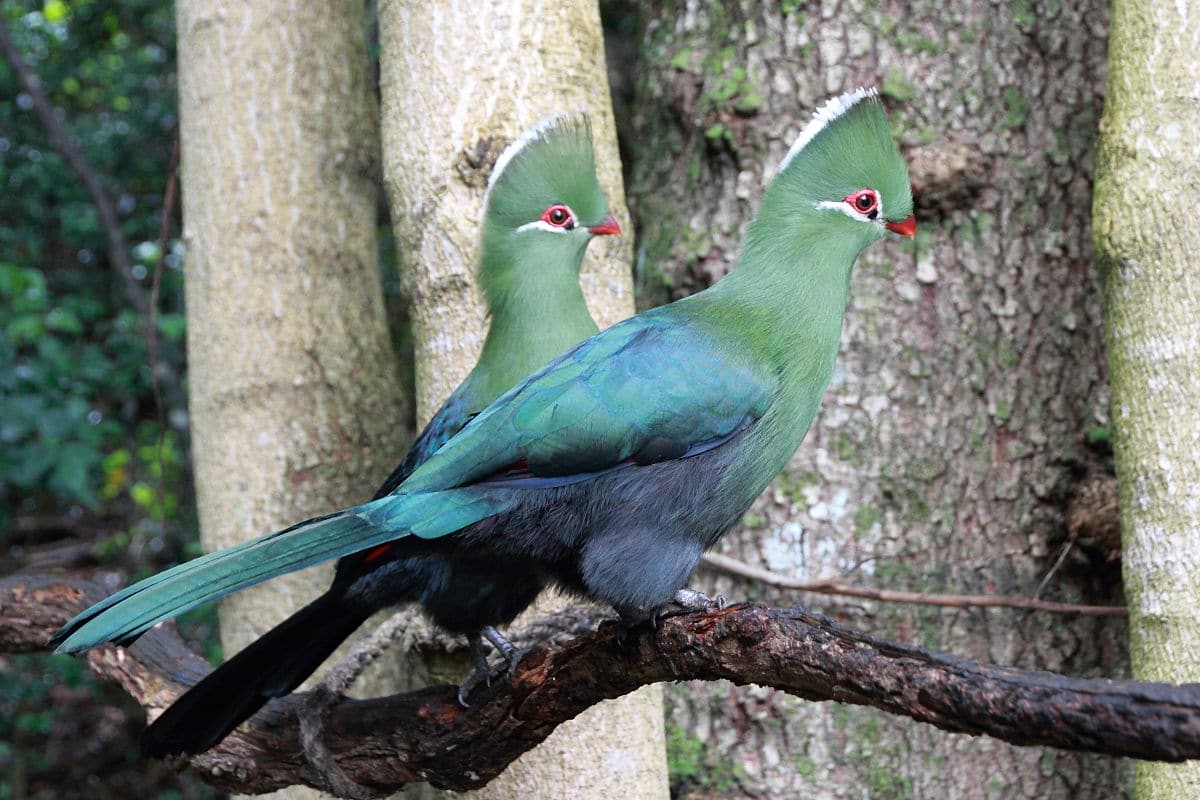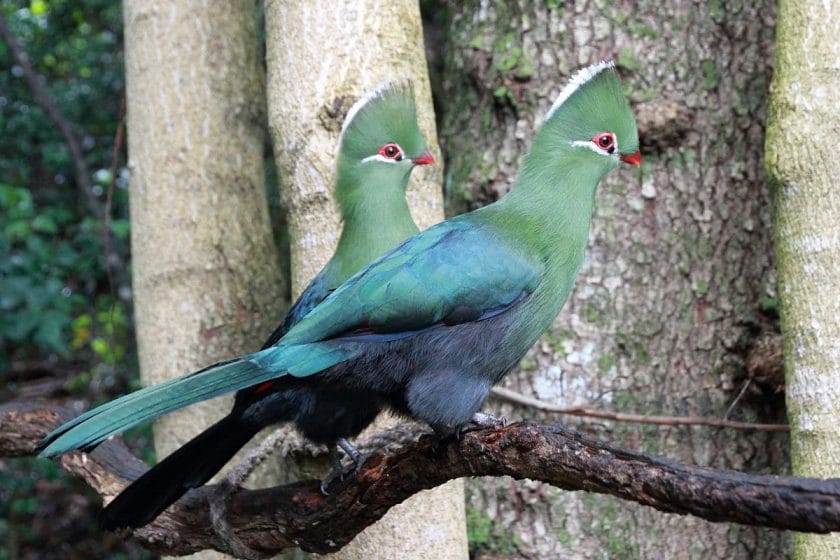 The Knysna turaco is confined to the lush forests of Southern Africa