Big Five Safari Holidays in South Africa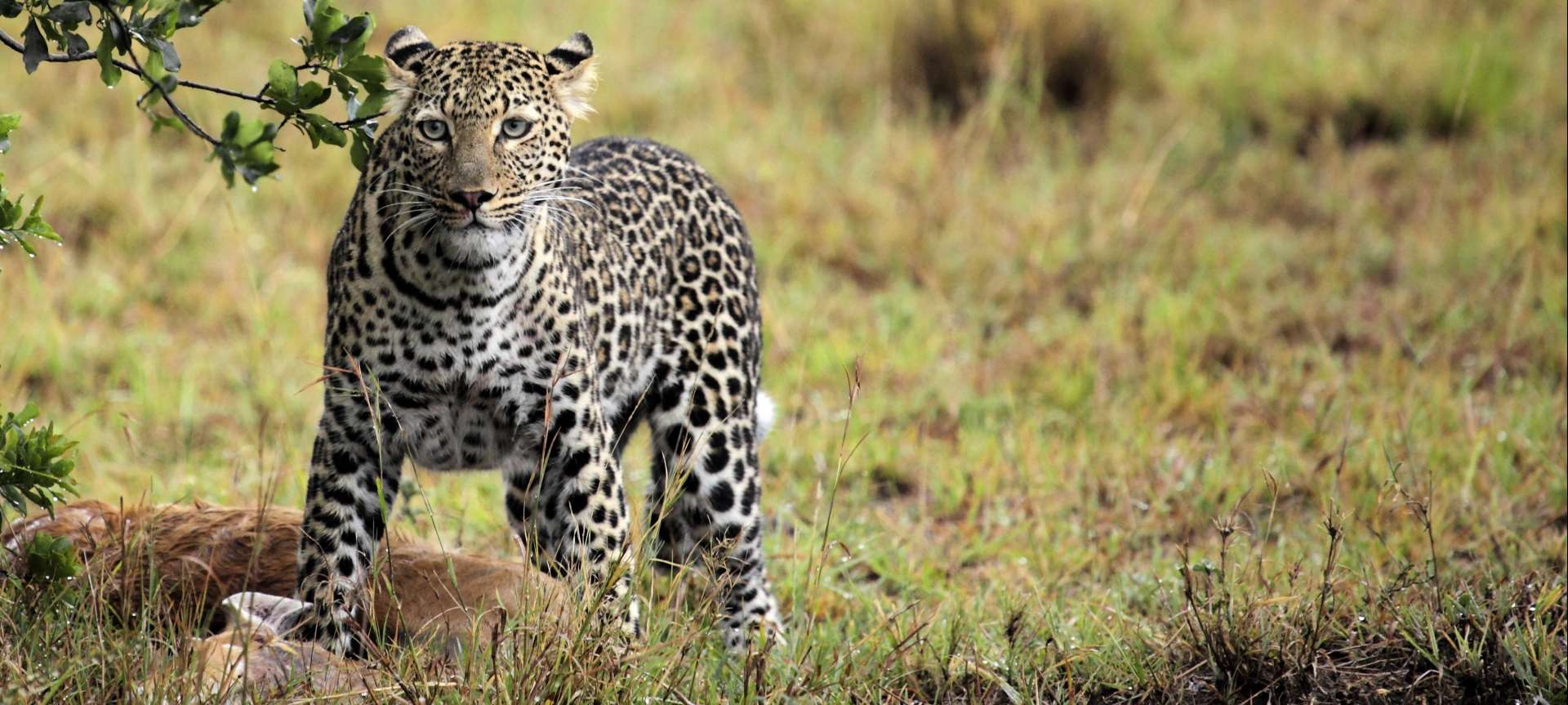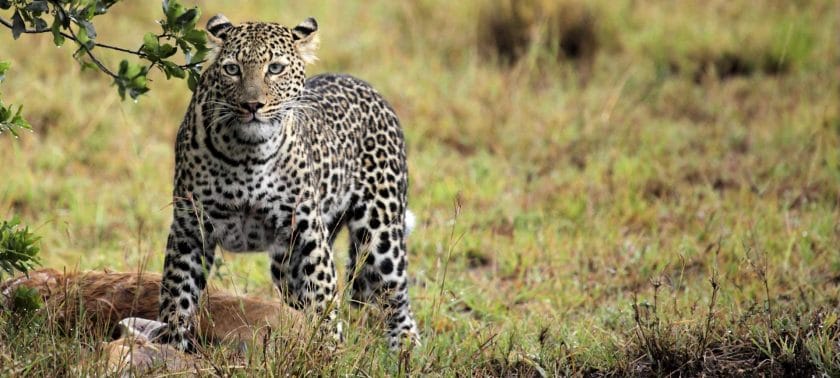 The most elusive of the Big Five; the leopard will drag its prey high up into the trees to escape scavengers
For many first-time visitors to Africa, a top priority is ticking off the so-called Big Five: lion, leopard, buffalo, elephant, and rhino. South Africa offers many excellent opportunities to do this. It's the easiest place in Africa to see rhinos since it supports more than 90% of the continental population of these endangered creatures. It's also the African country best suited to self-drive safaris.
South Africa's top Big Five destination is the Kruger National Park, extending over 20,000km2 (7,722 square miles) to form one of Africa's largest and most iconic safari destinations.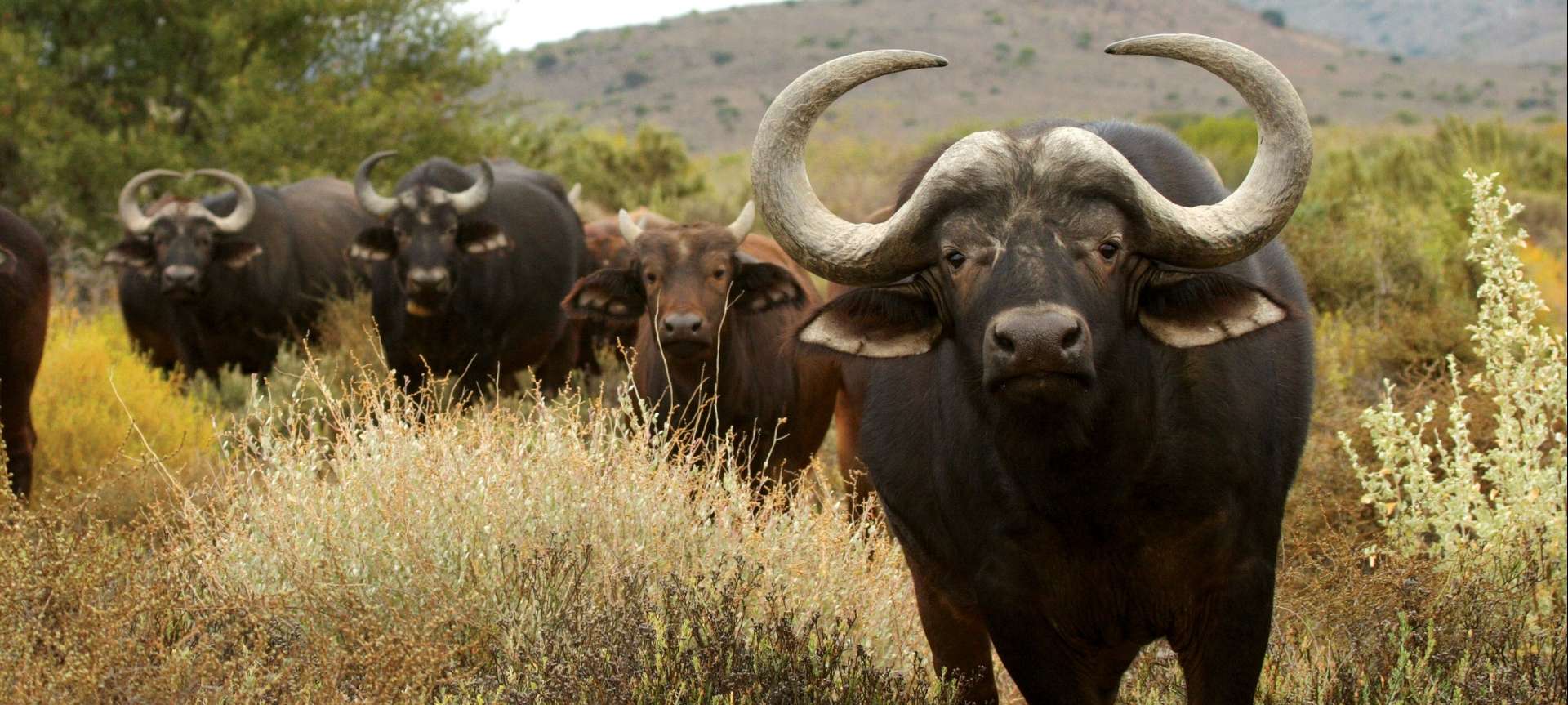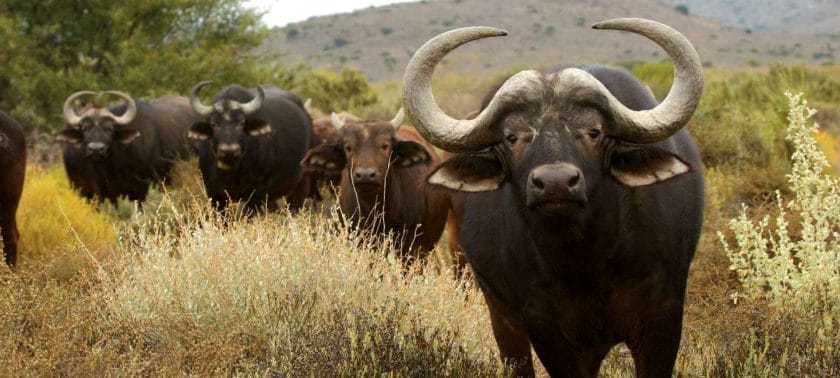 The Cape buffalo can weight up to 850 kilograms
Kruger is home to around 40,000 buffalo, 13,000 elephants, 1,600 lions, 2,000 leopards, 7,000 white rhinos, and 400 Black rhinos. For those who can afford it, great alternatives to Kruger are the exclusive private reserves that border it and 'concession lodges' that occupy enclaves within it.
South Africa boasts many other world-class safari destinations, including the malaria-free Pilanesberg and Madikwe Game Reserves northwest of Johannesburg.