Kenya safaris, tours & holiday packages
Bucket list destinations in Kenya include the Masai Mara, Amboseli and Mount Kilimanjaro
Kenya is a balanced safari destination with enormous variety and abundance of wildlife. The southern parks and reserves like the Masai Mara and Amboseli National Park are well worth seeing. So are the northern parts of Kenya's private concessions and Samburu reserves, where you can find the Special Five – reticulated giraffe, Grevy's zebra, gerenuk, Somali ostrich and beisa oryx.
Combined with the sight of Mount Kilimanjaro, all this makes the Kenya safari experience unique. The annual great migration is best viewed from both sides of the Mara River, but you can experience the herds on the Kenyan side between August and October.
Popular Kenya safaris
These popular itineraries can be customised to match your budget and travel dates
Megan Warrington says
"Kenya is the original safari destination. You have a combination of Kenya Wildlife Service, Maasai and privately owned wildlife areas; combining these gives a varied safari experience, not to mention the unique species that set Kenya apart from its southern neighbours. "
More on Kenya holidays
Introduction
Kenya is the home of the safari, the 'original safari' destination. For over a hundred years Kenya has fascinated adventurers and romantics from all over the world.
This is the home of Out of Africa and both Teddy Roosevelt and Ernest Hemingway came here on safari. In Kenya, you can still find the romance of gin and tonic, evenings around a campfire and nights under canvas with the distant roar of a lion in the African night. The magic of Kenya is in the sheer diversity of landscape, wildlife, human cultures and experience.
No other African country has such diversity within its borders. Here you'll find snow-capped peaks and rolling savannah, unspoiled beaches and tropical rain forest, herds of elephants and flocks of flamingo, nomadic tribesmen and dhow sailors. Kenya also offers you a chance to see different species that can only be seen here, such as Grevy's zebra, reticulated and Rothschild's giraffe, gerenuk and the critically endangered hirola or 'four-eyed antelope'.
Know before you go
Be careful consuming meat outside of luxury lodges, some cooking methods or the quality of the meat may not be suitable.
Always take your malaria meds before during and after your trip.
Just over the border to Tanzania is Mt Kilimanjaro, which many travelers to Kenya visit too. Be prepared because it can get freezing cold on the summit before sunrise.
Don't wander the streets of Nairobi unguided, it can get risky for unassuming tourists.
Make a copy of your passport and keep it in your luggage.
Make several copies of your travel documents, leave a set at home, take a set with you and keep it in a location away from the originals.
Kenya has two major airports - Nairobi Jomo Kenyatta (NBO) and Mombasa Moi International (MBA). Depending on your arrival time, you may have to overnight before catching a connecting flight.
Don't carry too much cash with you and rather don't wander around empty beaches alone or at all.
Kenya is the Africa you think of. Endless plains of grasslands, ancient warriors and temming with wildlife.
When to go
​High-season: January, February, March, July, August, September
Mid-season: June, October, November, December
Low-season: April and May
What to pack
Your visa and any legal documentation pertaining to your trip.
Comfortable clothes including an anorak or something warm to protect from rain and boating activities where water is involved. A pair of zip-off pants to accomodate any weather changes. Don't forget your swimming costume, as most lodges have swimming pools.
A pair of hiking shoes, comfortable sandals/walking shoes and socks for protection from stinging and biting creatures on ground level, as well as blisters.
The African sun is harsh, so pack in your sunblock, polarized sunglasses and a hat.
Over-the-counter medication such a mild painkillers, plasters/bandage and antibacterial lotions in case of scratches or scrapes, are wise items to include. Insect repellent is a must and any malaria medication your healthcare practitioner has prescribed for the duration of your trip.
Your camera, extra memory cards for all your fantastic shots and a pair of binoculars are a great investment before visiting Kenya.
Weather and Climate
​Owing to the fact that Kenya is close to the equator, there are no discernible difference between summer and winter. Daytime temperatures range from 20 to 28 degrees Celcius throughout the year, although there are rainy months and dry months. The temperature gets warmer along the coast with the heat and humidity being tempered by monsoon winds.
Safari / Holiday Styles
Family, luxury and budget safaris in the beautiful Masai Mara, or a relaxing beach holiday.
Where to stay
Our Recommended Accommodation
Kenya Map
Kenya's location on Google Maps

Frequently Asked Questions about Kenya
When is the best time to visit Lake Nakuru?
June to October and January to February. The wildebeest migration reaches the Masai Mara in July and remains until October - when they move back to the Serengeti in Tanzania. However, wildlife is easier to spot since the animals gather… go there.
What vaccinations should I get?
This is all dependant on the countries that you will be visitng and due to the status of certain vaccinations changing at times, please consult our experts before getting vaccines. go there.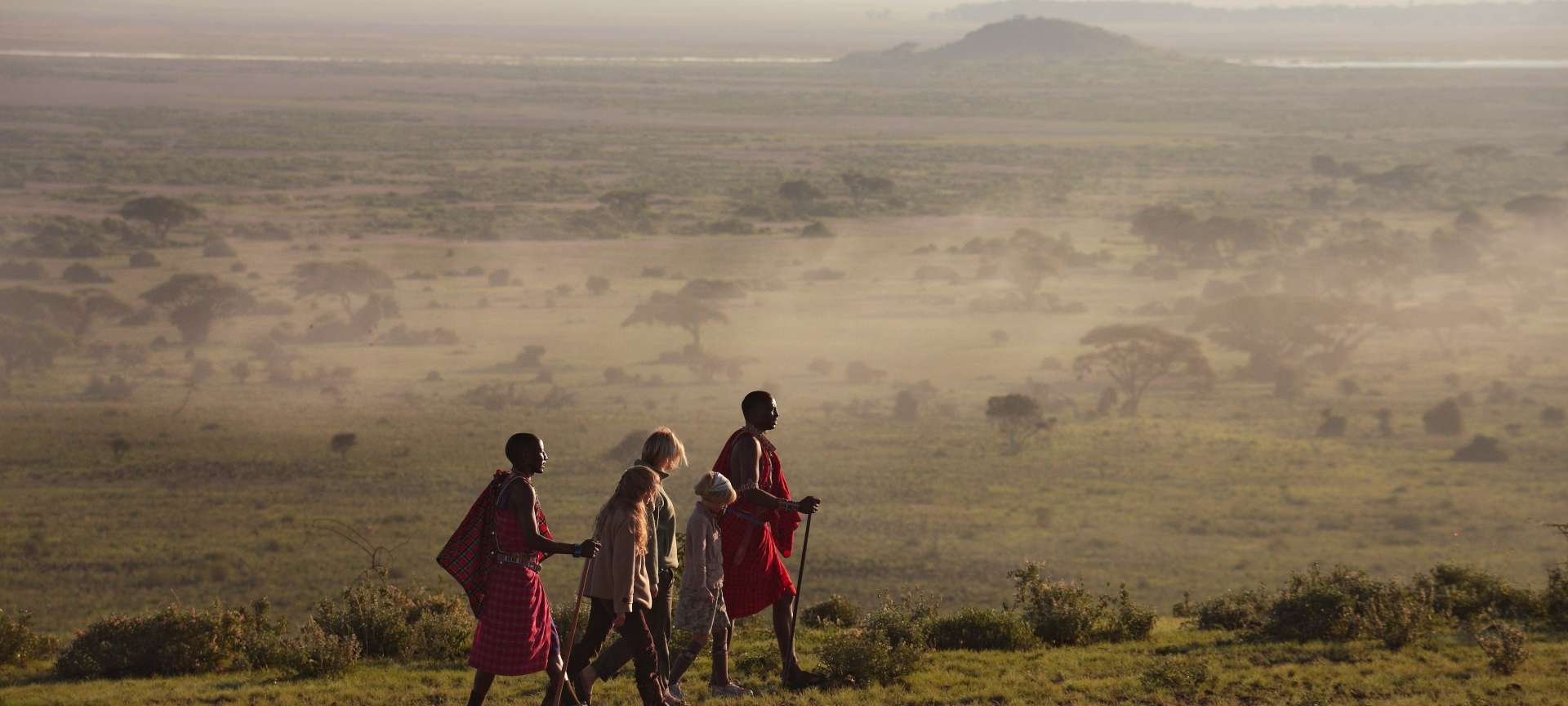 Reviews on our Kenya safaris
Discover Africa and Carel has put in such an effort for us to experience the annual wildebeest migration, meticulous planning and accurate predictions with logical and the best accommodation options both sides of the Mara River guaranteed us…
Jates and Hil Oettle
from South Africa
Our trip was arranged by Carel Verhoef at discoverafrica.com and was perfectly organised. We flew into the Masai Mara from Nairobi and all flight connections and transfers were arranged for us and went like clockwork. Carel was also very…
Geoffrey Burton
from South Africa
Our service from Carel at Discover Africa was outstanding. His recommendations on the timing of our trip, the lodges we should book, communication and overall assistance ensured that our trip went off very smoothly and that we were in the…
Patti Legg
from South Africa
Discover Africa planned our safari to East Africa and we were certainly in the right areas at the right time, our itinerary was well designed to maximize time with the migration and related sightings - logistics ran smoothly and all in all…
Billy
from South Africa
Well planned safari and good service. Discover Africa planned our safari to East Africa and we were certainly in the right areas at the right time, our itinerary was well designed to maximize time with the migration and related sightings -…
Billy