Victoria Falls safaris, tours & holiday packages
Africa's most impressive waterfall leaves all who gaze upon it in mystified awe, but there's much more than spectacular scenic beauty to enthral visitors to Victoria Falls
The town of Victoria Falls is to Zimbabwe as Hong Kong is to China ... a seemingly autonomous and vibrant enclave that boasts everything a traveller to southern Africa could wish for. The waterfall – especially when the river's water levels rise between January and June – is immense and description-defyingly impressive, but the Zimbabwean town that shares the falls' name is in itself a great destination to explore.
With many of its hotels strung out along the Upper Zambezi, a stone's throw above the Falls, Vic Falls town has developed in close proximity to 'the smoke that thunders'. This makes it considerably easier for guests to access the waterfall on the Zimbabwean side than from the Zambian town of Livingstone. Furthermore, the tiny Victoria Falls National Park, with its rainforest trails and numerous viewpoints, provides unrivalled opportunities to view the multiple falls that together constitute this extraordinary natural spectacle.
Popular Victoria Falls safaris
These popular itineraries can be customised to match your budget and travel dates
Stephen Michael Cunliffe says
"With its close proximity to the iconic waterfall, Vic Falls town offers not only the best opportunities to access and view the Falls, but also a wide array of exciting adventure sports and rewarding safari activities that make it oh-so-tempting to stay and play for at least week."
More on Victoria Falls holidays
Victoria Falls town also adjoins the larger Zambezi National Park, giving visitors the opportunity to go on game drives where they stand a good chance of seeing elephants, buffaloes and a wide range of general game. Lions, leopards and African wild dogs also occur within the reserve.
The town itself contains all the facilities a traveller could desire. Every taste and budget is catered for with lodging options ranging from backpacker establishments to luxury lodges, big hotels and casinos. Restaurants and bars are also plentiful, while sundowner boat cruises on the Zambezi River above the Falls are an institution.
Few visitors to Vic Falls are able to resist being tempted by at least one of the wide range of adventure sports on offer. Whether it's rafting, riverboarding, bungee jumping or the Flight of the Angels helicopter ride over the Falls, it would feel almost wrong to visit this action-packed town without sampling a couple of its many pulse-racing pursuits.
Victoria Falls Map
Victoria Falls's location on Google Maps

Frequently Asked Questions about Victoria Falls
What is a safari shower "bucket" shower?
Safari/bucket showers are common in mobile or tented camps where there is no permanent plumbing. They are an effective yet environmentally friendly way to shower where water is at a premium and provide plenty of hot water to wash… go there.
What is the accommodation like on safari?
Safari lodges have guest rooms similar to a hotel with en-suite bathrooms. They are comfortably furnished with all facilities normally associated with a 3-star hotel. Tented lodges have rooms which are tents on a platform and with a roof and… go there.
What languages are spoken in Tanzania?
Language The official language in Tanzania is Swahili but there are hundreds of other local dialects. English is the second official language and the country's commercial language. It is also the main teaching language used for all higher… go there.
Can I bring my children along on a safari?
Family safaris in Africa are a worthwhile and meaningful experience. Aside from spending quality time with your nearest and dearest under a wide blue African sky, a safari in Africa offers invaluable experiences including unique cultural… go there.
What vaccinations should I get?
This is all dependant on the countries that you will be visitng and due to the status of certain vaccinations changing at times, please consult our experts before getting vaccines. go there.
Is it okay to drink the water?
In some parts of Southern Africa it is safe to drink the tap water, however it is highly recommended to stick to bottled water (mostly supplied) during your trip as even drinkable African water is completely different in taste and… go there.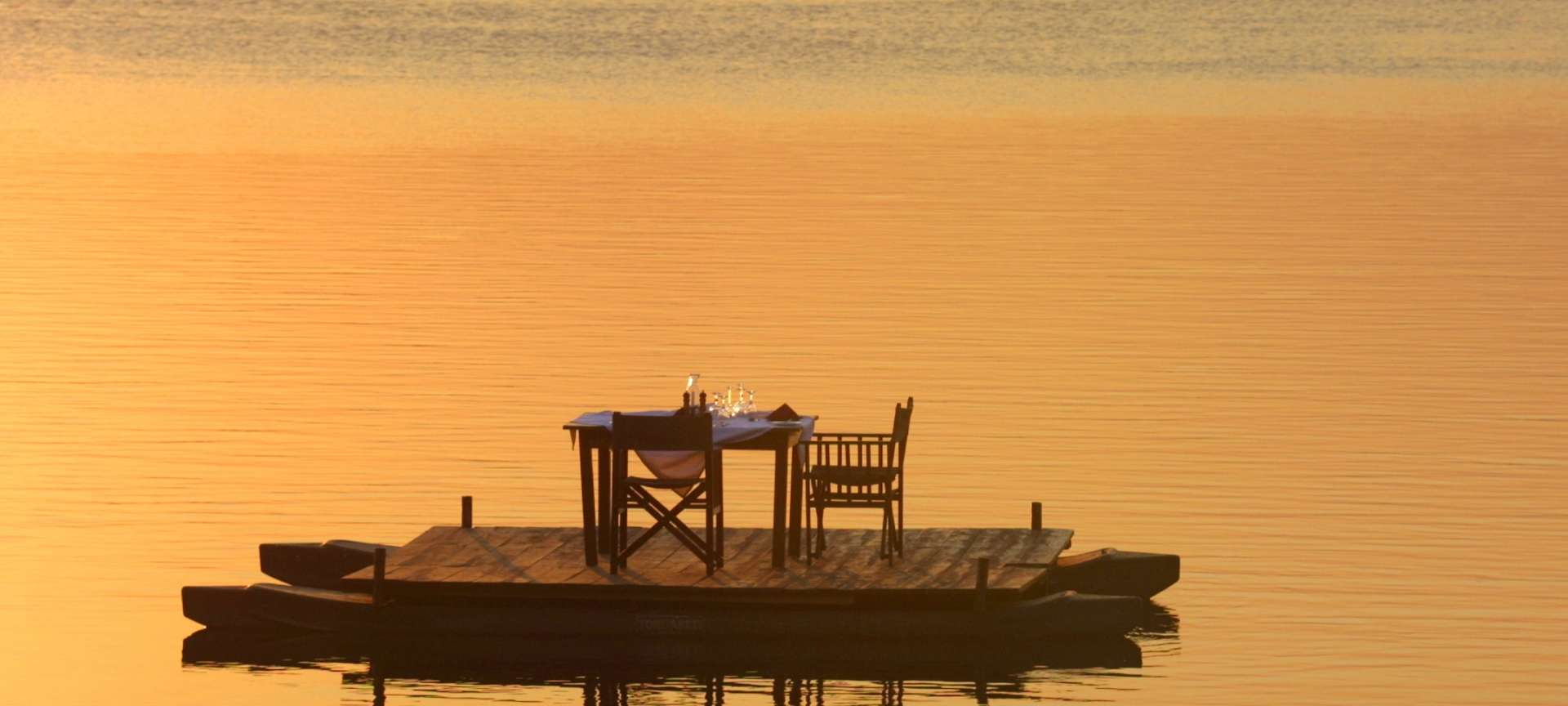 Reviews on our Victoria Falls safaris
It is the first travel in Africa for us. I'm Marco, 56 years old, travelling with my guys Filippo (age 24) Gianluca (age 20). For our first visit to Africa, we wanted to experience something authentic yet unguided and safe. We decided on…
First experience but not the last!
from Botswana and Zimbabwe
All details were covered, all staff and food excellent, service was perfect - would highly recommend for sure.
Ron
It took one e-mail to Discover Africa (very friendly and competent staff), one phone call for details and one phone call for minor modifications and in the end we had a perfect holiday experience - a magical Botswana safari as they titled…
Friedrich
from Germany
I am giving below my feedback about all aspect of the trip from 24th May to 5th June, 2016. a) Accommodation at Johannesburg, Victoria Falls, Skukuza Rest Camp, Kruger National Park and Cape Town was well located with comfortable rooms as…
Asit
from India
Thank you Amanda for arranging that my sister could join mid-way through our trip from Cape Town to Victoria Falls. Africa travel is not easy, but your great help made it all possible. My sis and I shared some amazing moments in the Okavango…
Arne Woudstra
from Netherlands
Just a quick note to thank Discover Africa for their services during our recent trip to Zambia. The arrangements went like clockwork.
Robert Hibbert
from United Kingdom