Experience the beauty of the African wildlife on horseback
Horseback safaris in Africa are one of the most exhilirating ways to experience the beauty of the continent.
Experience the beauty of the African wildlife on horseback available in
Botswana, Kenya Central Highlands, Kenya, Kenya Southeast, Kenya Southwest, Mount Kenya National Park, Northern Botswana, South Africa, Tanzania, Tanzania Northern Circuit, Tanzania Southern Circuit, Tanzania Western Circuit, Zambia, Zimbabwe
Custom designed Horseback safaris in Africa
Describe your dream trip
We'll source the best value for you
Book when you're ready
Help Me Plan
Horseback safaris in Africa are one of the most exhilirating ways to experience the beauty of the continent.
A safari on horseback is a different and particularly rewarding experience because you are able to see wildlife from a very close proximity. Although the wild animals may get anxious or nervous with humans around, the guidance of an experienced ranger will address any potential dangers and ensure an immersive encounter. Having said that, wildlife are relaxed around horses because they disguise your smell, therefore travelling on a horse can be one of the best ways to see wildlife.
Popular Horseback safaris in Africa
These popular itineraries can be customised to match your budget and travel dates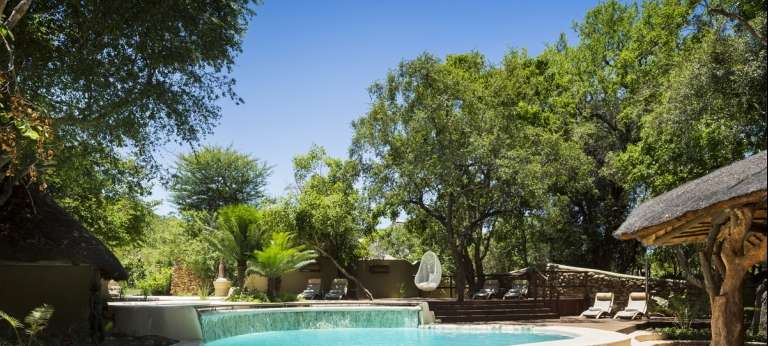 Combining the bush and the wildlife found in the famous Sabi Sand in the Kruger National Park with a tropical stay in one of the sublime lodges of Mozambique's Ponta Mamoli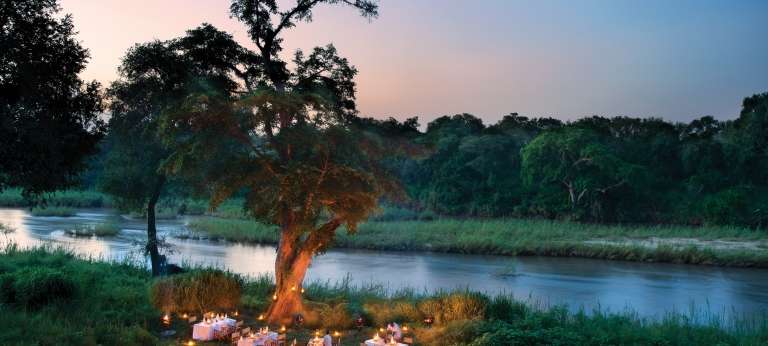 In this exciting safari holiday, you'll get to experience both Southern Africa's bush and beach beauty
More on Horseback safaris in Africa
Introduction
There are a number of regions and countries which make a horseback safari a particularly attractive option, here are a few highlights:
1. Makgadikgadi Pans: Between wet and dry season, Botswana's Makgadikgadi Pan offers two starkly different safari experiences. During the green season, from November to April, the salt pan fills with water, enabling algae to grow and crustaceans to thrive, in turn attracting flocks of pink flamingoes.
2. Okavango Delta: Known as one of the world's most wildlife-rich regions for its sheer abundance and diversity of species.
3. Chyulu Hills in Kenya: Believed to be the world's youngest volcanoes, Chyulu Hills sit between Tsavo and Amboseli National Parks, creating an especially scenic backdrop to the game-rich plains.
4. Limpopo Province in South Africa: South Africa's northernmost province of Limpopo is a flourishing land of valleys, canyons, ridges and rolling hills with waterfalls and rivers running through. In fact, the land is so verdant, Limpopo is known as South Africa's food basket.
Know before you go
It goes without saying that before embarking on a horseback safari, you need to ensure that you're comfortable on a horse. The service provider and experienced ranger/guide will ensure that you are paired with the best horse for your temperament. You will be spending extended periods on horseback, so this type of safari requires more stamina from the tourist - having a good level of fitness will aid your experience. Before booking your safari, ensure that you use an affiliated service provider with experience in horseback safaris. Do your research to find the best regions/countries for horseback safaris and then list the accommodation options and service providers that offer horseback safaris to compare rates and packages - check the region to see what season is best for this type of safari.
When to go
Usually the best time for an African horseback safari is from June to October, which marks the long, dry season - allowing you a hassle-free ride. Rainy seasons can create some problems for the horse as well for its riders.
What to pack
Horse riding helmet (if you prefer your own)
Riding boots
Sunglasses
Half chaps and jodhpurs (if you prefer your own)
Scarf and gloves
Head torch
Binoculars
Medicines
Waterproof jacket
Weather and Climate
The weather and climate differs throughout Africa. However, January and February tend to be very hot and dry and are usually humid, while March to June is the rainy season. June to October is the best time to travel as it dry season and travelers can get a lot of adventure. November to December is short rainy seasons.
Safari / Holiday Styles
​A truly immersive safari experience that brings as close as possible to wildlife. It will be a guided safari with an experienced guide.
Where to stay
Ant's Hill and Ant's Nest, South Africa
Borana Lodge, Kenya
Tswalu, South Africa
Lewa Wilderness, Kenya
Safaris Unlimited, Kenya
African Horseback Safaris, Botswana
Singita Grumeti Riding Safaris, Tanzania
Offbeat Riding Safaris, Kenya
Reviews on our Horseback safaris in Africa
Perfectly tailor-made tours that take all your wishes and requests into consideration. All my expectations were beyond fulfilled.
Henrik Wetterstrand
from Sweden