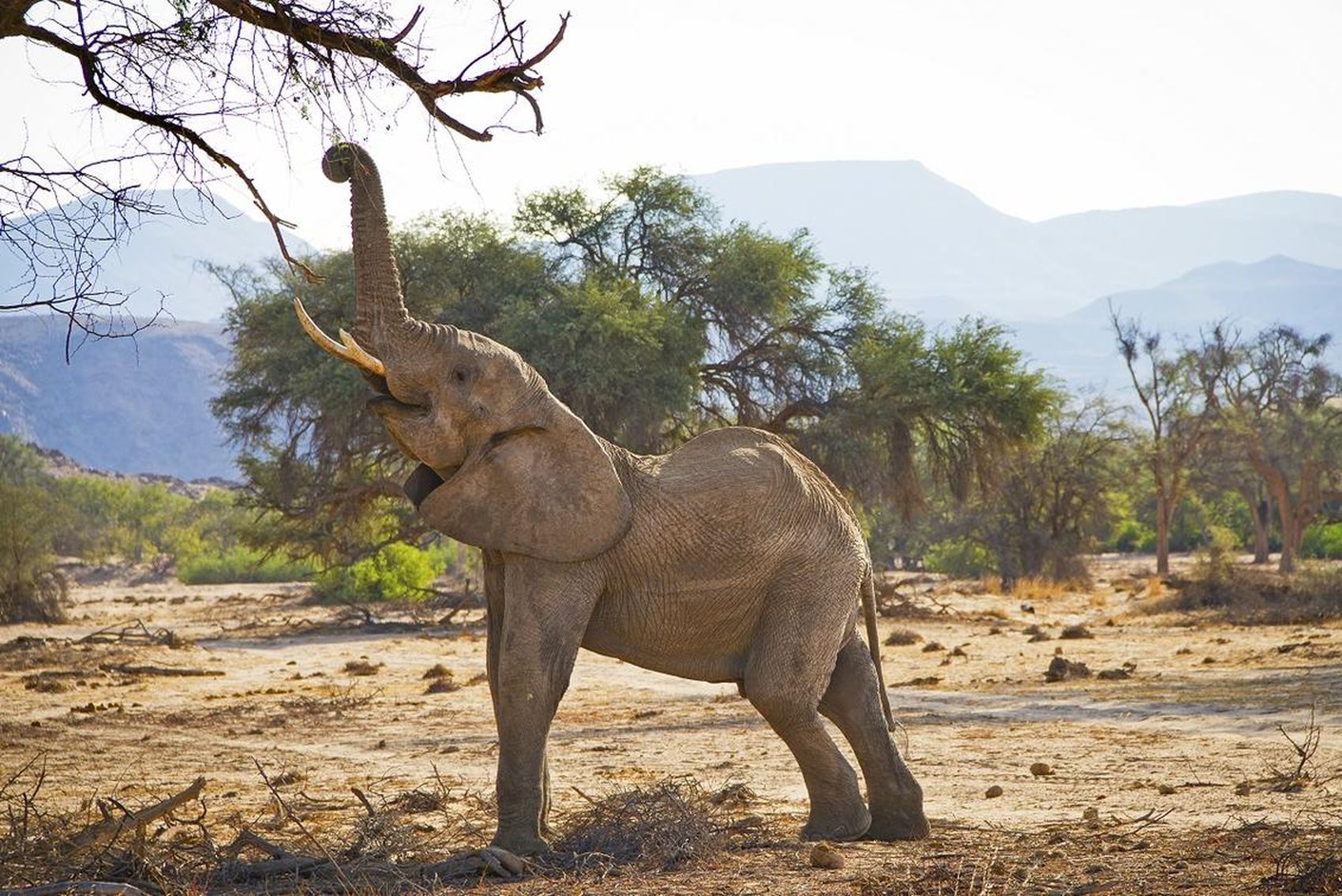 View Photos
Get to Know Twyfelfontein
Ranked among the richest rock-art sites in Africa, the rocky hillside of Twyfelfontein is also one of only two UNESCO World Heritage Sites in Namibia.
An arid boulder-strewn valley in the heart of Damaraland, Twyfelfontein is possibly the most important of the impressive rock art sites in Namibia and was recognised as a World Heritage Site by UNESCO in 2007. It is best known for its engravings, of which at least 5,000 have been documented, along with hundreds of paintings, some thought to be more than 5,000 years old. A wide range of wildlife is depicted on the site, including black rhinoceros and elephant, presumably both forefathers of the desert-adapted herds that still frequent Damaraland today. There are also some fine geometric engravings, as well as depictions of people hunting and dancing.
Travel with Peace of Mind
Plan your safari with confidence. Refundable deposits and flexible rebooking terms standard on your African safari.
Refundable
Rebookable
Flexible
Authentic
Looking for Something Unique?
---
Why travel with us?
Recent reviews from travellers who planned and booked their Africa trips with Discover Africa Safaris
Twyfelfontein has a variety of accommodation options which include tented camps, campsites and lodges. Examples of this include; Twyfelfontein Country Lodge, Twyfelfontein campsite, Malansrus Tented Camp and much more. 
Twyfelfontein is famous for its many San (Bushmen) rock paintings and rock engravings (Petroglyphs), of which 2500 have been counted.

The valley was designated a national monument in 1952 to combat the widespread theft of rock engravings. The paintings/engravings are only accessible with the assistance of a local guide.

Twyfelfontein was designated a World Heritage Site by UNESCO in 2007.
Show More FAQs
---
© Copyright Discover Africa Group