Big Five safaris, holidays & tours
Big Five safaris, holidays & tours
A sighting of one of these five incredible African animals can change your life forever
Big Five safaris, holidays & tours available in
Kenya, Namibia, South Africa, Tanzania
Custom designed Big Five safaris in Africa
Describe your dream trip
We'll put together the best value for you
Book when you're ready
Help Me Plan
A sighting of one of these five incredible African animals can change your life forever
The Big Five was traditionally used as a hunting term to describe the five most dangerous animals in Africa to hunt. Their reputation has spilled over into the tourism industry and now elephant, buffalo, lion, leopard and rhino remain the most sought after species to see on the continent.
But they're not really the most dangerous animals in Africa. In fact, the two species that kill the most people are not even part of the Big Five; they are the tiny mosquito and the lazy hippo. Out of the Big Five, the black rhino is the hardest to find by far, with the leopard coming in at second place.
Popular Big Five safaris in Africa
These popular itineraries can be customised to match your budget and travel dates
More on Big Five safaris in Africa
There are a few sweet spots in southern Africa - the easiest places to spot the Big Five.
Tanzania's Ngorongoro Crater combined with the Serengeti are the most sought after Big Five safari experiences. Ngorongoro has a healthy black rhino population and some leopard in the Lerai fever tree forest. It also holds some of Africa's biggest elephant alive today and good buffalo and lion numbers. It's tricky to spot leopard in Ngorongoro, but if you combine it with the Serengeti then you'll almost certainly see leopard in its Seronera or Lobo areas.
Namibia's Etosha is an incredible dry season park and wonderful for black rhino. Lion, elephant and leopard are often seen at Etosha's waterholes but there are no buffalo. The Caprivi strip and the Waterberg close by are great for buffalo.
In Kenya, the Masai Mara may be a tricky place to see black rhino, but the rest of the Big Five is guaranteed. Combine the Mara with Lake Nakuru and you're bound to see the entire Big Five in Kenya.
In South Africa, it's easy to spot all the Five in the Sabi Sands, as the rangers and guides are excellent trackers and communicate constantly. Finding the Big Five in Kruger National Park on a self drive is far more challenging. The south of Berg-and-Dal is good for rhino, the north of Satara for lion and Lower Sabie and the Sabie River loops for leopard. Buffalo and elephant are easy to spot.
Frequently Asked Questions about Big Five safaris in Africa
How does the weather influence a safari?
While a safari holiday can be at any time of year, it is worth noting that seasonality will impact the type of experience you're likely to have as well as the cost of your safari. During the dry season, the wildlife tends to congregate… go there.
What is a typical day on safari like?
Life on safari has a rhythm of its own, largely dictated by the animal's movements. Generally, the most rewarding times for game viewing is in the cooler early mornings and also late in the afternoons when the animals are most active. A… go there.
How did the 'Big Five' get their name?
The term 'Big Five' refers to five of Africa's greatest wild animals namely; lion, leopard, elephant, buffalo and rhino - Originally coined only by hunters. Hunters ranked African animals as to how dangerous they were to hunt, the Big… go there.
Is going on a safari dangerous?
You are putting yourself in a position where you are exposed to wild animals for which many of them are dangerous. However on a safari every precaution is made to ensure your safety when going on a game drives or walks. This is why it is of… go there.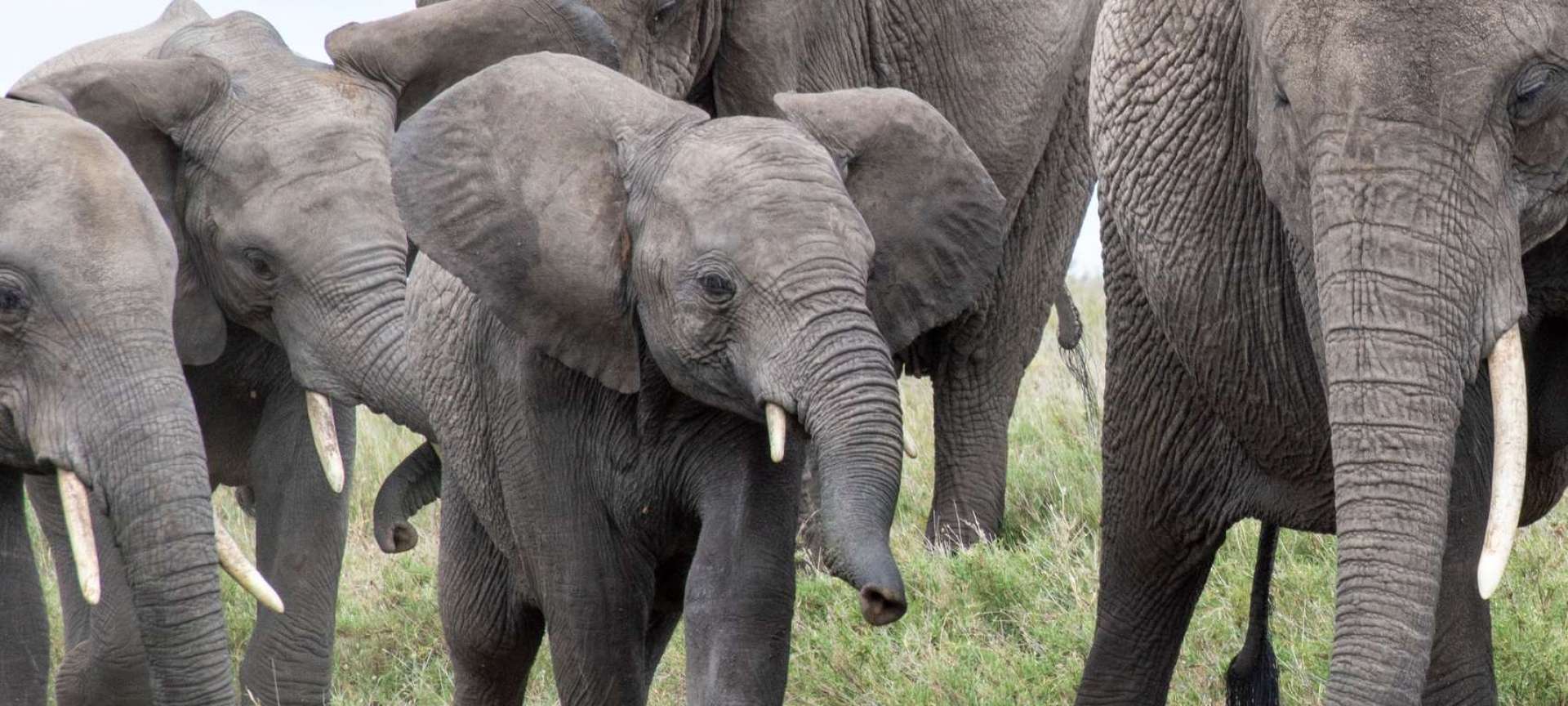 Reviews on our Big Five safaris in Africa
Since the beginning, agents and staff of Discover Africa already work in a professional way for me to plan the trip. Their quick responses to my questions help us a lot before departing from our place to the Africa continent. When we were…
YT
from Hong Kong
This was my first safari. I didn't expect to be so pampered. Everything was first class. We had everything provided for us before even asking. We had a dedicated team at our service. Megan was on call whenever we needed something and she…
Saada
from Nigeria
Tanya was an absolute delight to deal with. From the first phone call she was extremely polite, professional and very eager to facilitate my requests regarding our safari. Our 3 nights at the V & A Hotel were fabulous and Motswari Game…
Debbie
from Australia
Perfectly tailor-made tours that take all your wishes and requests into consideration. All my expectations were beyond fulfilled.
Henrik Wetterstrand
from Sweden
Living afar and trusting in an organisation with whom you have no previous knowledge can lead to feeling of mistrust and wondering whether what we have paid for actually exists. A little more proactive communication would have eased those…
Tony Russell
I just wanted to thank Discover Africa and Karl Svendsen - the safari was great - we saw many more animals than expected including cheetah, leopard, many lions and even a three-day old elephant calf. Additionally, we had our own hippo…
Margaret Dean