Entebbe tours & holiday packages
Gateway to Uganda
Custom Entebbe
Describe your dream trip
We'll source the best value
Book when you're ready
This pretty lakeshore town is so relaxed it doesn't feel like a town at all, far less Uganda's one-time capital
Although they lie only 35 kilometres apart on the northern Lake Victoria hinterland, the twin cities of Kampala and Entebbe (present and former capital of Uganda) couldn't be more different in character. Kampala is a typical African capital, bustling and chaotic, whereas Entebbe doesn't feel like a town at all. It's possibly the only African capital, past or present, with a golf course that's more expansive than its nominal city centre or where the oldest trees in its botanical gardens dwarf its tallest buildings.

Home to Uganda's only international airport, Entebbe is a good place to stop over on your way in or out of the country by air. There's a tranquil atmosphere and the streets are safe to walk. The town is attractive, with old colonial gardens and parks and, of course, Lake Victoria as a backdrop. You can enjoy fresh fish and beers overlooking the lake.
Popular Entebbe safaris
These popular itineraries can be customised to match your budget and travel dates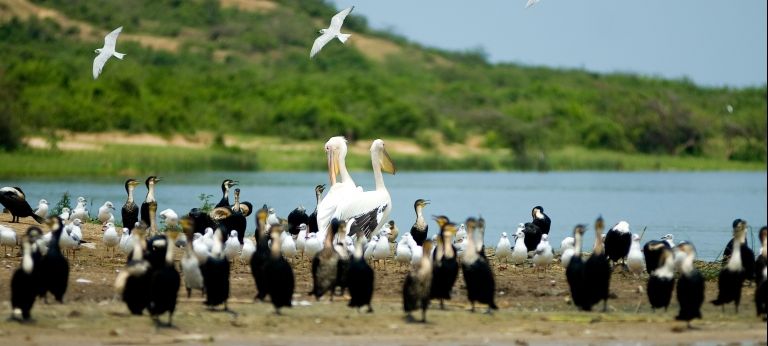 This is a safari for the serious birder wanting to see exciting new bird species, as well as chimpanzees and mountain gorillas
$ 7,720
£ 6,116
R 129,491
€ 6,832
per person
11 days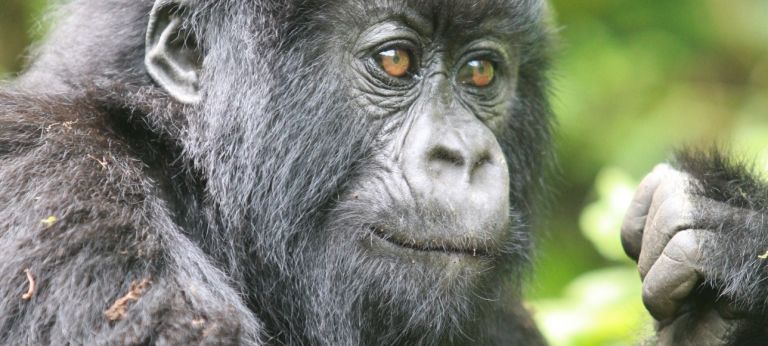 See mountain gorillas, chimpanzees, golden monkeys and tree-climbing lions, take a boat cruise and visit Rwanda's genocide memorial 
$ 8,980
£ 7,114
R 150,625
€ 7,946
per person
12 days
More on Entebbe holidays
Entebbe has a population of about 70,000 and was the seat of government for the Protectorate of Uganda before independence in 1962.

Entebbe International Airport was the scene of one of the most daring counter-terrorism operations in history, a hostage-rescue mission carried out by the Israeli Defence Force on July 4, 1976. A week earlier, an Air France plane with 248 passengers had been hijacked by a group of Palestinian and German terrorists and flown to Entebbe. Non-Jewish passengers were released shortly after landing and the hijackers threatened to kill the remaining hostages if their prisoner release demands weren't met.
Ugandan President Idi Amin pretended to play a mediating role between the Israeli government and the hijackers, but his complicity soon became apparent.

The rescue operation, named Operation Thunderbolt, took place at night, lasted 90 minutes and rescued 103 hostages. Five Israeli commandos were wounded and one was killed. He was Lt Col Yonatan Netanyahu, older brother of Israel's Prime Minister Benjamin Netanyahu. All the hijackers, three hostages, and 45 Ugandan soldiers were also killed, while 11 Soviet-built MiG-17s of Uganda's Air Force was destroyed.
Entebbe Map
Entebbe's location on Google Maps

Frequently Asked Questions about Entebbe
What vaccinations should I get?
This is all dependant on the countries that you will be visitng and due to the status of certain vaccinations changing at times, please consult our experts before getting vaccines. go there.
Is it okay to drink the water?
In some parts of Southern Africa it is safe to drink the tap water, however it is highly recommended to stick to bottled water (mostly supplied) during your trip as even drinkable African water is completely different in taste and… go there.