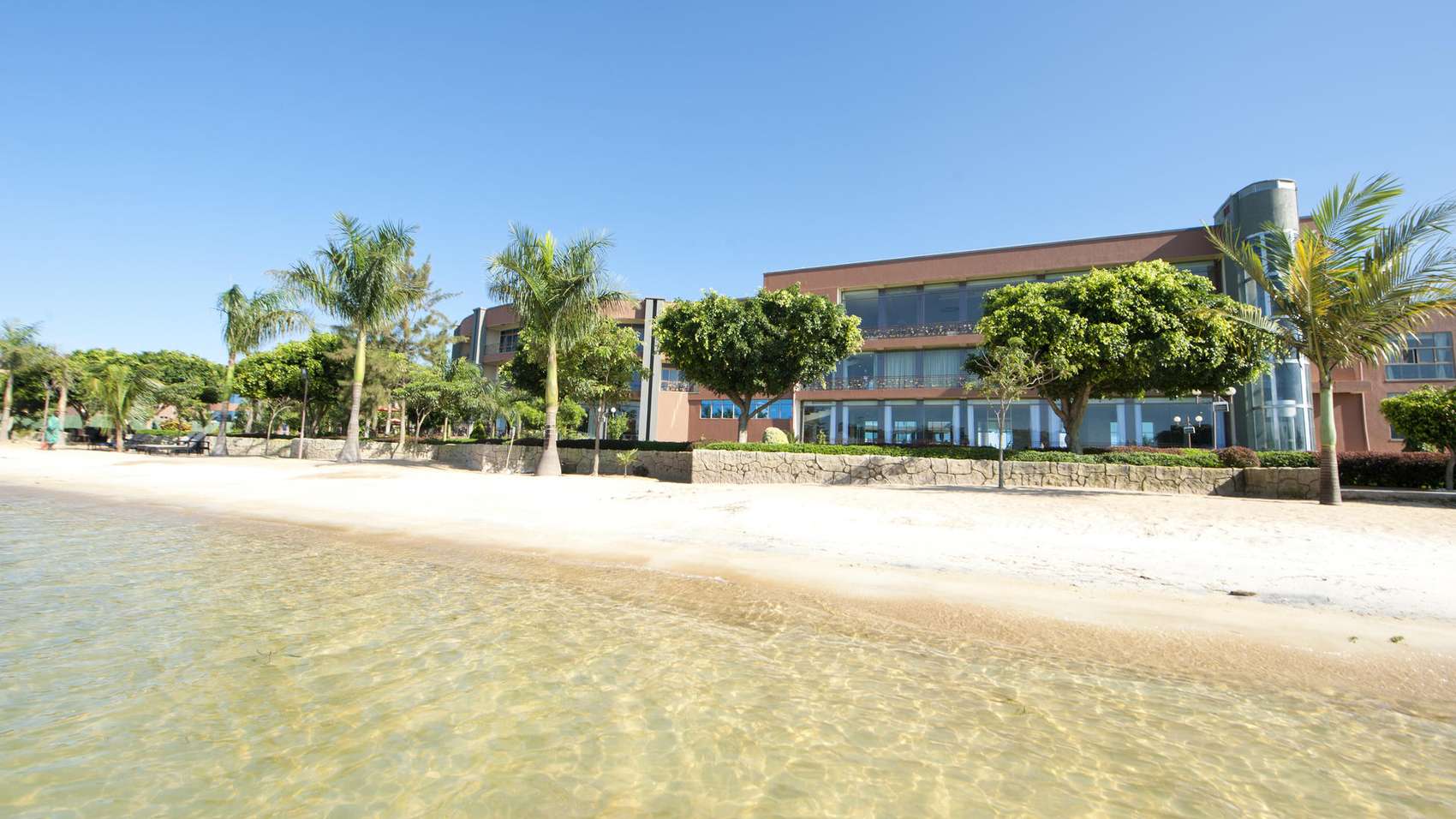 View Photos
Get to Know Entebbe
This pretty lakeshore town is so relaxed it doesn't feel like a town at all, far less Uganda's one-time capital
Although they lie only 35 kilometres apart on the northern Lake Victoria hinterland, the twin cities of Kampala and Entebbe (present and former capital of Uganda) couldn't be more different in character. Kampala is a typical African capital, bustling and chaotic, whereas Entebbe doesn't feel like a town at all. It's possibly the only African capital, past or present, with a golf course that's more expansive than its nominal city centre or where the oldest trees in its botanical gardens dwarf its tallest buildings.
Home to Uganda's only international airport, Entebbe is a good place to stop over on your way in or out of the country by air. There's a tranquil atmosphere and the streets are safe to walk. The town is attractive, with old colonial gardens and parks and, of course, Lake Victoria as a backdrop. You can enjoy fresh fish and beers overlooking the lake.
Travel with Peace of Mind
Plan your safari with confidence. Refundable deposits and flexible rebooking terms standard on your African safari.
Refundable
Rebookable
Flexible
Authentic
Looking for Something Unique?
---
Why travel with us?
Recent reviews from travellers who planned and booked their Africa trips with Discover Africa Safaris
The Ugandan Shilling (UGX) is the official currency, and it is divided into 100 cents. Foreign currency can be exchanged at banks and bureaux de change; the best currencies to exchange are US dollars, Euros, or British pounds sterling, but only at official establishments.
Entebbe is a city in

Uganda's south-central region.
Entebbe is located 21 miles (34 kilometers) south of Kampala, at the tip of a peninsula jutting into Lake Victoria.
Show More FAQs
---
© Copyright Discover Africa Group