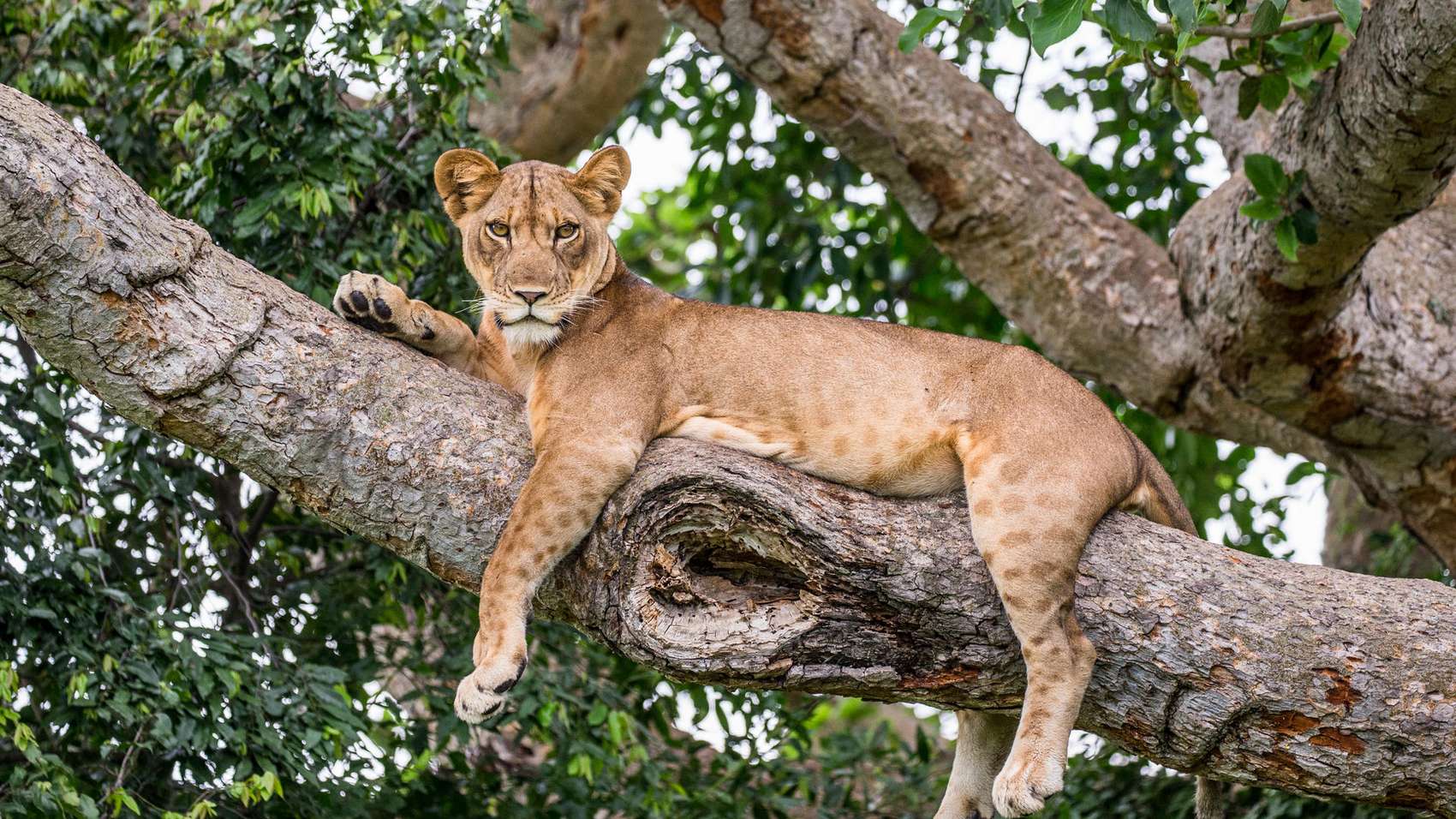 View Photos
Get to Know Queen Elizabeth National Park
Go on safari across savannah, lakes and wetlands for a chance to see big game, chimpanzees and plenty of birds
Queen Elizabeth National Park is Uganda's biggest Rift Valley park that's dominated not by rainforest. It's also Uganda's most popular tourist destination. The park's diverse ecosystems, which include expansive savannah, the Maramagambo forests, sparkling lakes and fertile wetlands, make it the ideal habitat for classic big game safaris. You can also see 10 primate species, including chimpanzees, and more than 600 species of birds.
Travel with Peace of Mind
Plan your safari with confidence. Refundable deposits and flexible rebooking terms standard on your African safari.
Refundable
Rebookable
Flexible
Authentic
---
Why travel with us?
Recent reviews from travellers who planned and booked their Africa trips with Discover Africa Safaris
FAQs about Queen Elizabeth
January to February and June to July during the dry season is the best time to view the wildlife. It's easier to spot the wildlife since they gather around the water sources - however, Migratory birds can be seen as well.
Show More FAQs
---
© Copyright Discover Africa Group