Custom designed Big cat safaris in Africa
Describe your dream trip
We'll source the best value for you
Book when you're ready
Help Me Plan
Seek out these incredible predators in their natural environment
People come from all over the world to see lion, leopard and cheetah - the biggest felines on the African continent. A safari is hardly complete without seeing at least one of these amazing predators in the wilderness. When searching out the big cats, it's also important to look out for the smaller yet equally fascinating serval and caracal.
Popular Big cat safaris in Africa
These popular itineraries can be customised to match your budget and travel dates
More on Big cat safaris in Africa
Introduction
East Africa is by far the best destination to view big cats. It hosts more than half of Africa's lion population and it's not uncommon to see more than 100 individual lions in the central Serengeti in one day. There are also fantastic leopard areas, the Serengeti's plains for cheetah and frequent serval and caracal sightings. The open plains and short grass make it far easier to find the big cats, compared to the dense bushveld vegetation of southern Africa
In the Kruger National Park, the Satara area is the best place to see lion and the Sabie river for leopard. Beyond the park, the private reserves of Sabi Sands and Mala Mala are incredible big cat areas. Because of the presence of lion and leopard in these regions, cheetah are less common, but the greater Kruger ecosystem remains phenomenal big cat country.
The Okavango Delta in Botswana has excellent leopard and lion numbers and they are accentuated during the times when the Delta is flooded, as the floods isolate prides on islands. Incredible interaction between buffalo and lion makes the Duba Plains, also in Botswana, one of the most sought after big cat safari experiences in Africa.
Zambia's South Luangwa sees good lion and leopard numbers during the dry season, when the vegetation is more open on the river. The predator behaviour is fairly predictable, making lions and leopards easy to track down.
Zimbabwe's Mana Pools is an incredible lion area, and on top of this, you have the opportunity to see them on foot. Mana is not for the faint-hearted and it remains one of the wildest areas in Africa. The stretch between the Zambezi River and Vundu Camp has prolific lion and leopard numbers with lots of wild dog too.
Know before you go
East Africa is considered the best region in Africa if one wishes to see big cats; half of Africa's lion population can be found in East Africa.
The term big cats is a loose definition based on classifying a selection of larger animals in the cat kingdom, including tigers, lions, jaguars, leopards and snow leopards.
All of the big cats are deemed to be either vulnerable or endangered.
In the lion kingdom the lionesses are the main hunters.
It's believed that lions are the least productive of the big cats and can spend up to 20 hours a day asleep.
When to go
Dryer conditions enable various wildlife to congregate at waterholes making game viewing a little more easy.
If you plan on visiting the Serengeti for the wildebeest migration, you are bound to see predators descending on a horde of fleeing animals. This is a site to behold and a must for wildlife enthusiasts.
The best time to view big cats in most of the national parks in South Africa is from May until September. It's advised to avoid the school holidays around December and January.
September is a great time as it starts to warm up from the winter chill but is still cool and dry and great for big cat spotting.
What to pack
Packing will largely depend on what type of safari you wish to take and on a big cat safari it's advised to pack neutral coloured clothing as not to attract any unwanted attention from any of the wildlife mostly the big cats.
It's also recommended that you read this article on what to pack on a luxury safari. Or consult a Discover Africa sales consultant for any questions or queries.
Weather and Climate
The climate of Africa is generally dry and hot; however certain areas during certain times of year can become bitterly cold during the night time and early mornings.
These are also the times of year where viewing big cats will become a reality, so bare this in mind; however wear layers which can be removed easily.One might go out on a game drive early in the morning and be very cold, however there is a great possibilty that by midday the temperature will rise drastically. Prepare yourself for varying climates and weather conditions.
Safari / Holiday Styles
The wildebeest migration in the Serengeti
Big cat sighting in the Kruger National Park
Lion watching in Zambia and Uganda
Leopard watching in Zambia, (highest concentration of leopards in Africa) and other regions of South Africa.
Masai Mara in Kenya and the Serengeti in Tanzania for high cheetah populations.
Volunteer to help big cats in countries such as Zimbabwe and Zambia.
Where to stay
There really is no shortage of world class accommodation facilities to stay at on a big cat safari, contact a Discover Africa consultant today to find out what your options are.
Our Recommended Accommodation
Frequently Asked Questions about Big cat safaris in Africa
How does the weather influence a safari?
While a safari holiday can be at any time of year, it is worth noting that seasonality will impact the type of experience you're likely to have as well as the cost of your safari. During the dry season, the wildlife tends to congregate… go there.
What is a typical day on safari like?
Life on safari has a rhythm of its own, largely dictated by the animal's movements. Generally, the most rewarding times for game viewing is in the cooler early mornings and also late in the afternoons when the animals are most active. A… go there.
Is going on a safari dangerous?
You are putting yourself in a position where you are exposed to wild animals for which many of them are dangerous. However on a safari every precaution is made to ensure your safety when going on a game drives or walks. This is why it is of… go there.
What vaccinations should I get?
This is all dependant on the countries that you will be visitng and due to the status of certain vaccinations changing at times, please consult our experts before getting vaccines. go there.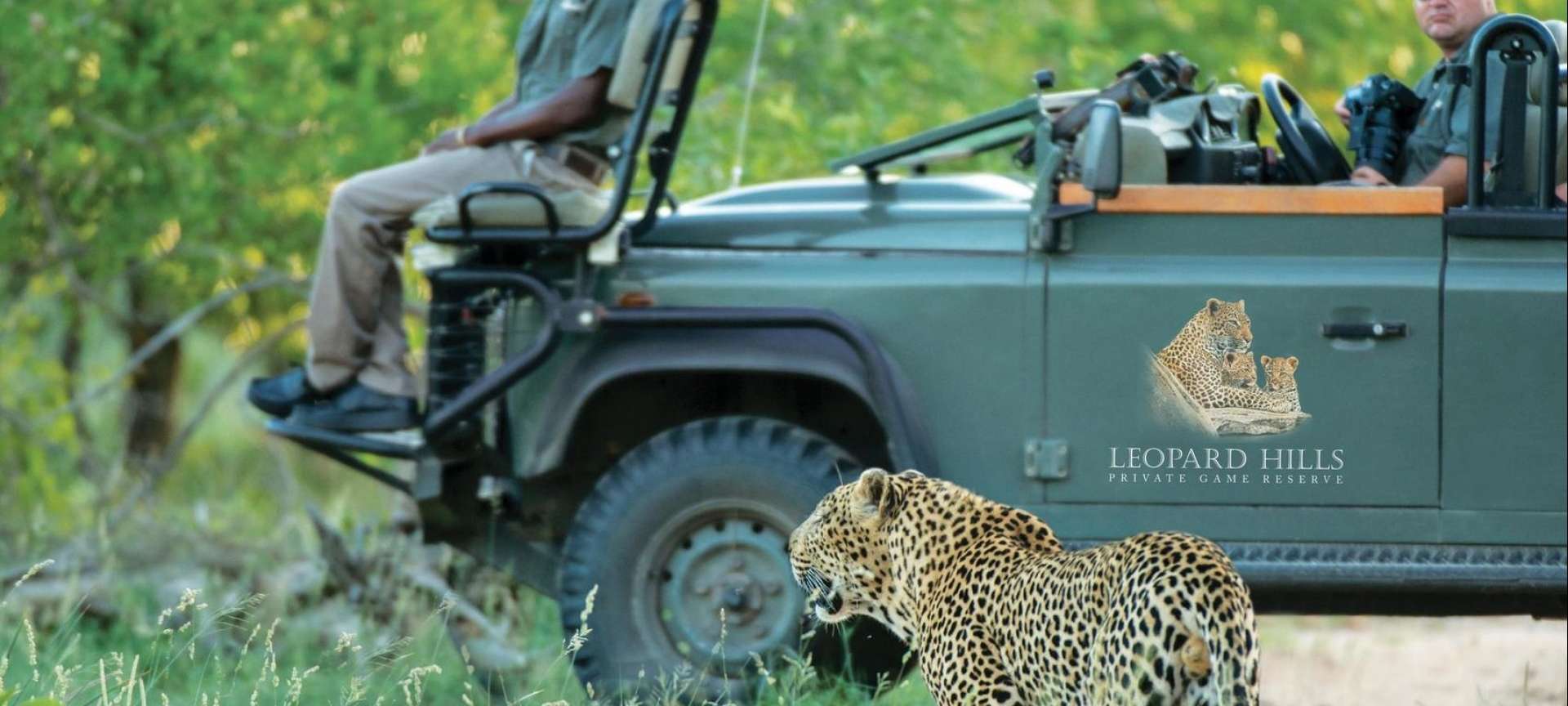 Reviews on our Big cat safaris in Africa
Since the beginning, agents and staff of Discover Africa already work in a professional way for me to plan the trip. Their quick responses to my questions help us a lot before departing from our place to the Africa continent. When we were…
YT
from Hong Kong
This was my first safari. I didn't expect to be so pampered. Everything was first class. We had everything provided for us before even asking. We had a dedicated team at our service. Megan was on call whenever we needed something and she…
Saada
from Nigeria
Tanya was an absolute delight to deal with. From the first phone call she was extremely polite, professional and very eager to facilitate my requests regarding our safari. Our 3 nights at the V & A Hotel were fabulous and Motswari Game…
Debbie
from Australia
Perfectly tailor-made tours that take all your wishes and requests into consideration. All my expectations were beyond fulfilled.
Henrik Wetterstrand
from Sweden
Living afar and trusting in an organisation with whom you have no previous knowledge can lead to feeling of mistrust and wondering whether what we have paid for actually exists. A little more proactive communication would have eased those…
Tony Russell
I just wanted to thank Discover Africa and Karl Svendsen - the safari was great - we saw many more animals than expected including cheetah, leopard, many lions and even a three-day old elephant calf. Additionally, we had our own hippo…
Margaret Dean