Birding safaris, holidays & tours
Discover the amazing and diverse birdlife on the continent
Birding safaris, holidays & tours available in
Botswana, South Africa, Tanzania, Uganda
Custom designed Birding Safaris in Africa
Describe your dream trip
We'll source the best value for you
Book when you're ready
Help Me Plan
Discover the amazing and diverse birdlife on the continent
Africa is rich in birding opportunities, for beginners and professionals alike. The Albertine Rift, just south of the Zambezi River, for example, is rich with endemic birds, while Tanzania, Ethiopia and South Africa contain the highest number of endemic species of all the African countries.
Popular Birding Safaris in Africa
These popular itineraries can be customised to match your budget and travel dates
More on Birding Safaris in Africa
With more than 1000 species, Uganda's general birding areas are incredible. The sought after Albertine Rift is particularly rich with endemic species and makes Uganda one of Africa's most sought-after birding destinations. You'll find all types, including forest birds, papyrus birds, Albertine endemics and savannah birds. Other significant animals in Uganda include endangered mountain gorillas, chimpanzees and golden monkeys.
Tanzania is a paradise for beginner birders and it has the largest number of endemic bird species in Africa. The vegetation is diverse and makes for a good transition between east and southern African bird species. Beyond birding, you will also find the Serengeti's Great Wildebeest Migration, Ngorongoro Crater and Tanzania's beautiful tropical islands.
One of Africa's most sought after birds, the Slaty Egret, is found in Botswana. It's also the perfect destination for spotting the Pel's fishing owl.
In South Africa, it's easy for birders to visit specific vegetation types, with a 3000 km coastline, endemic fynbos and bushveld hosting an exciting variety of species.
Madagascar's unique fauna and flora have evolved independently over millions of years, making it a unique area for endemic species. Out of the 203 bird species currently recorded on the island, no fewer than 141 are endemic or near-endemic, including five endemic bird families. But Madagascar offers far more than just birds. You'll also see the remarkable lemurs, vibrant chameleons, peculiar insects and fascinating plant and tree life.
Frequently Asked Questions about Birding Safaris in Africa
How does the weather influence a safari?
While a safari holiday can be at any time of year, it is worth noting that seasonality will impact the type of experience you're likely to have as well as the cost of your safari. During the dry season, the wildlife tends to congregate… go there.
What is a typical day on safari like?
Life on safari has a rhythm of its own, largely dictated by the animal's movements. Generally, the most rewarding times for game viewing is in the cooler early mornings and also late in the afternoons when the animals are most active. A… go there.
Is going on a safari dangerous?
You are putting yourself in a position where you are exposed to wild animals for which many of them are dangerous. However on a safari every precaution is made to ensure your safety when going on a game drives or walks. This is why it is of… go there.
What vaccinations should I get?
This is all dependant on the countries that you will be visitng and due to the status of certain vaccinations changing at times, please consult our experts before getting vaccines. go there.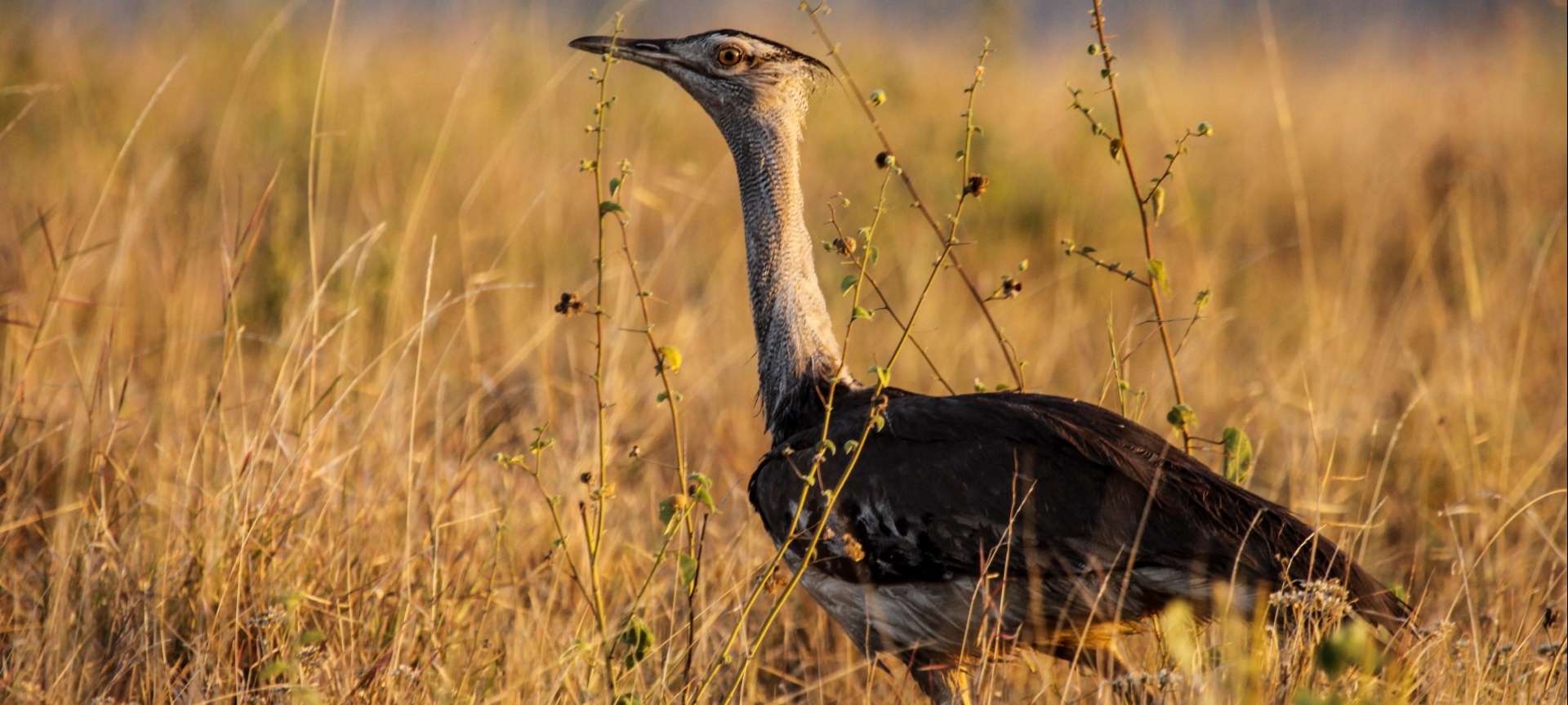 Reviews on our Birding Safaris in Africa
Since the beginning, agents and staff of Discover Africa already work in a professional way for me to plan the trip. Their quick responses to my questions help us a lot before departing from our place to the Africa continent. When we were…
YT
from Hong Kong
This was my first safari. I didn't expect to be so pampered. Everything was first class. We had everything provided for us before even asking. We had a dedicated team at our service. Megan was on call whenever we needed something and she…
Saada
from Nigeria
Tanya was an absolute delight to deal with. From the first phone call she was extremely polite, professional and very eager to facilitate my requests regarding our safari. Our 3 nights at the V & A Hotel were fabulous and Motswari Game…
Debbie
from Australia
Perfectly tailor-made tours that take all your wishes and requests into consideration. All my expectations were beyond fulfilled.
Henrik Wetterstrand
from Sweden
Living afar and trusting in an organisation with whom you have no previous knowledge can lead to feeling of mistrust and wondering whether what we have paid for actually exists. A little more proactive communication would have eased those…
Tony Russell
I just wanted to thank Discover Africa and Karl Svendsen - the safari was great - we saw many more animals than expected including cheetah, leopard, many lions and even a three-day old elephant calf. Additionally, we had our own hippo…
Margaret Dean