Arusha safaris, tours & holiday packages
Stay over on your way to the Serengeti, Ngorongoro or Lake Manyara
The town of Arusha is the little safari industry hub of Tanzania, where all major logistics, supply and support offices are located. The local airport connects Arusha with local scheduled and charter flights across the country to all other major airports, national parks, and game reserves. Tanzanian National Parks and the Ngorongoro Conservation Authority (NCA) headquarters are in Arusha, but the ministry of tourism and wildlife's offices are in Dar es Salaam.

From Arusha, it's easy to go on a half-day or full-day excursion onto Arusha National Park if you have time. At Mount Meru, you can see all the normal plains game and key mammal species before you visit the Serengeti and Tarangire. It's also a place to see elephant, buffalo, giraffe and the area's primates – olive baboon, vervet monkeys, Sykes's monkey, and black-and-white colobus monkeys.
Popular Arusha safaris
These popular itineraries can be customised to match your budget and travel dates
Megan Warrington says
"It's hard to avoid an overnight stay in Arusha when you arrive or before you leave. It's a great little town that gives you a chance to do last-minute shopping for sun block and camera batteries for your safari, or to pick up souvenirs and books on your way home. "
More on Arusha holidays
In Arusha, have lunch at Shanga River House and visit the Shanga Shangaa craft workshop that empowers disabled Tanzanians to realise their potential, develop new skills and improve their own lives through using recycled materials and producing at a sustainable level.

Arusha is a good place to buy the Tanzanite gemstone made famous by Hollywood celebrities. This rare and almost extinct clear blue stone is ideal for earrings, rings and necklaces. Get your stone checked at the Tanzanite grading facility in town, where they'll tell you what it's worth and if it has any flaws.

Arusha has a number of places to stay, from high-end lodges like Arusha Coffee Lodge and Legendary Coffee Lodge to hotels like Arusha Hotel and The Mount Meru. There are also lodges between Arusha and Kilimanjaro International (40km away), such as KIA Lodge at the airport, and lodges dotted on Momella Road en route to Arusha National Park, such as Shangazi House, Hatari Lodge, Rivertrees, Moivaro and Onsea House.

However, most stays in Arusha would be one night at either the start or end of your safari, depending on your arrival or departure time.
Arusha Map
Arusha's location on Google Maps

Frequently Asked Questions about Arusha
What vaccinations should I get?
This is all dependant on the countries that you will be visitng and due to the status of certain vaccinations changing at times, please consult our experts before getting vaccines. go there.
Is it okay to drink the water?
In some parts of Southern Africa it is safe to drink the tap water, however it is highly recommended to stick to bottled water (mostly supplied) during your trip as even drinkable African water is completely different in taste and… go there.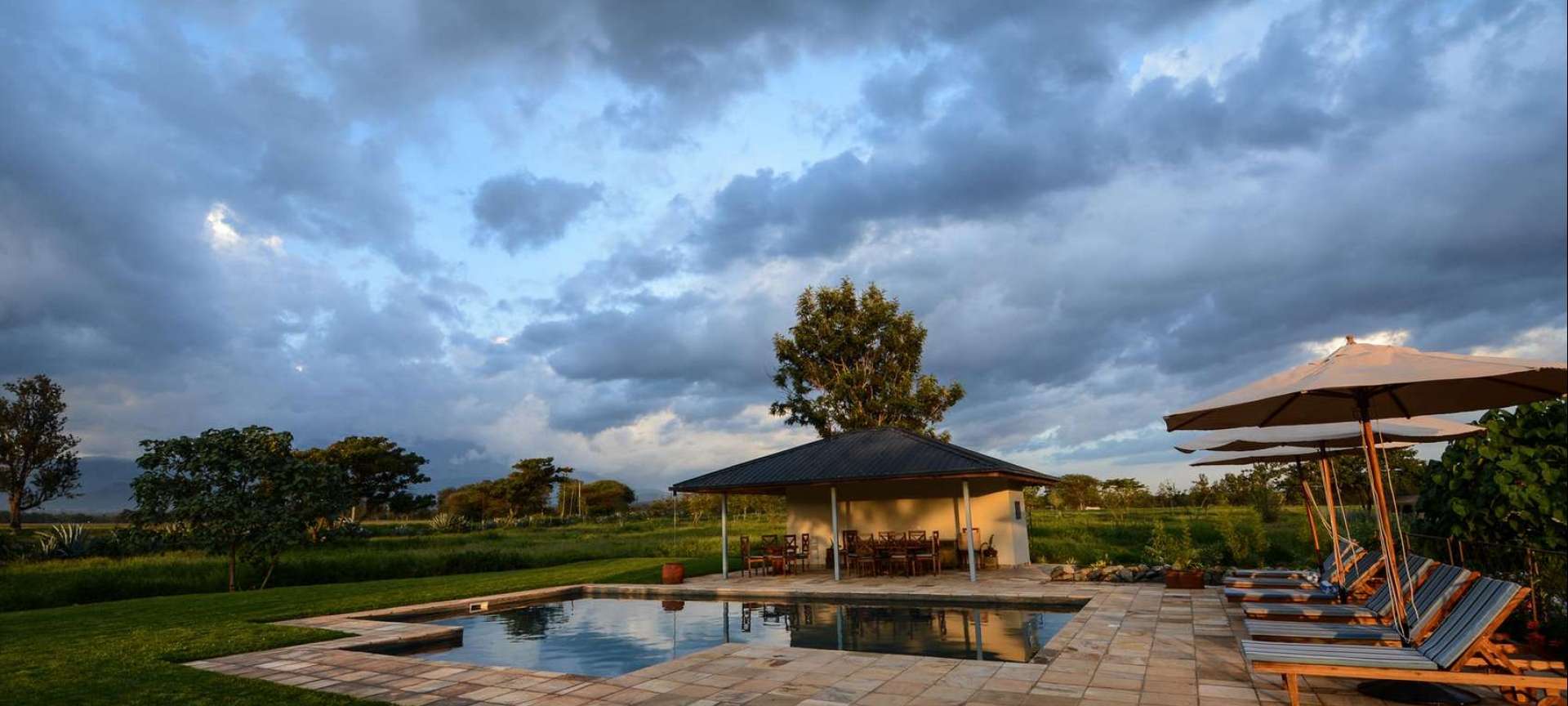 Reviews on our Arusha safaris
This was my first safari. I didn't expect to be so pampered. Everything was first class. We had everything provided for us before even asking. We had a dedicated team at our service. Megan was on call whenever we needed something and she…
Saada
from Nigeria
Tanya was an absolute delight to deal with. From the first phone call she was extremely polite, professional and very eager to facilitate my requests regarding our safari. Our 3 nights at the V & A Hotel were fabulous and Motswari Game…
Debbie
from Australia
Perfectly tailor-made tours that take all your wishes and requests into consideration. All my expectations were beyond fulfilled.
Henrik Wetterstrand
from Sweden
Living afar and trusting in an organisation with whom you have no previous knowledge can lead to feeling of mistrust and wondering whether what we have paid for actually exists. A little more proactive communication would have eased those…
Tony Russell
I just wanted to thank Discover Africa and Karl Svendsen - the safari was great - we saw many more animals than expected including cheetah, leopard, many lions and even a three-day old elephant calf. Additionally, we had our own hippo…
Margaret Dean
Planning the trip was managed extremely well especially since travel was at a busy time of year and not much notice was given. All communication was by email, and was responded to promptly and efficiently. Different options were provided…
Suzanne McKeen