Custom designed Desert Safaris
Describe your dream trip
We'll source the best value for you
Book when you're ready
Help Me Plan
The famed Namib desert is one of the oldest in the world, melting into the Atlantic Ocean along the Skeleton Coast.
Deserts are anything but boring, hiding a wealth of specially adapted flora and fauna, ancient examples of Man's survival in one of the most harsh environments on the planet, and the immense beauty of silence.
Namibia offers a variety of acitvities, including 4x4 dune tours and sand boarding, thrilling experiences that a little adventure to your safari.
Popular Desert Safaris
These popular itineraries can be customised to match your budget and travel dates
From the famous Sossusvlei, quaint Swakopmund, historical Damaraland and on towards Etosa National Park, this road trip through Namibia is an authentic and different take on a safari...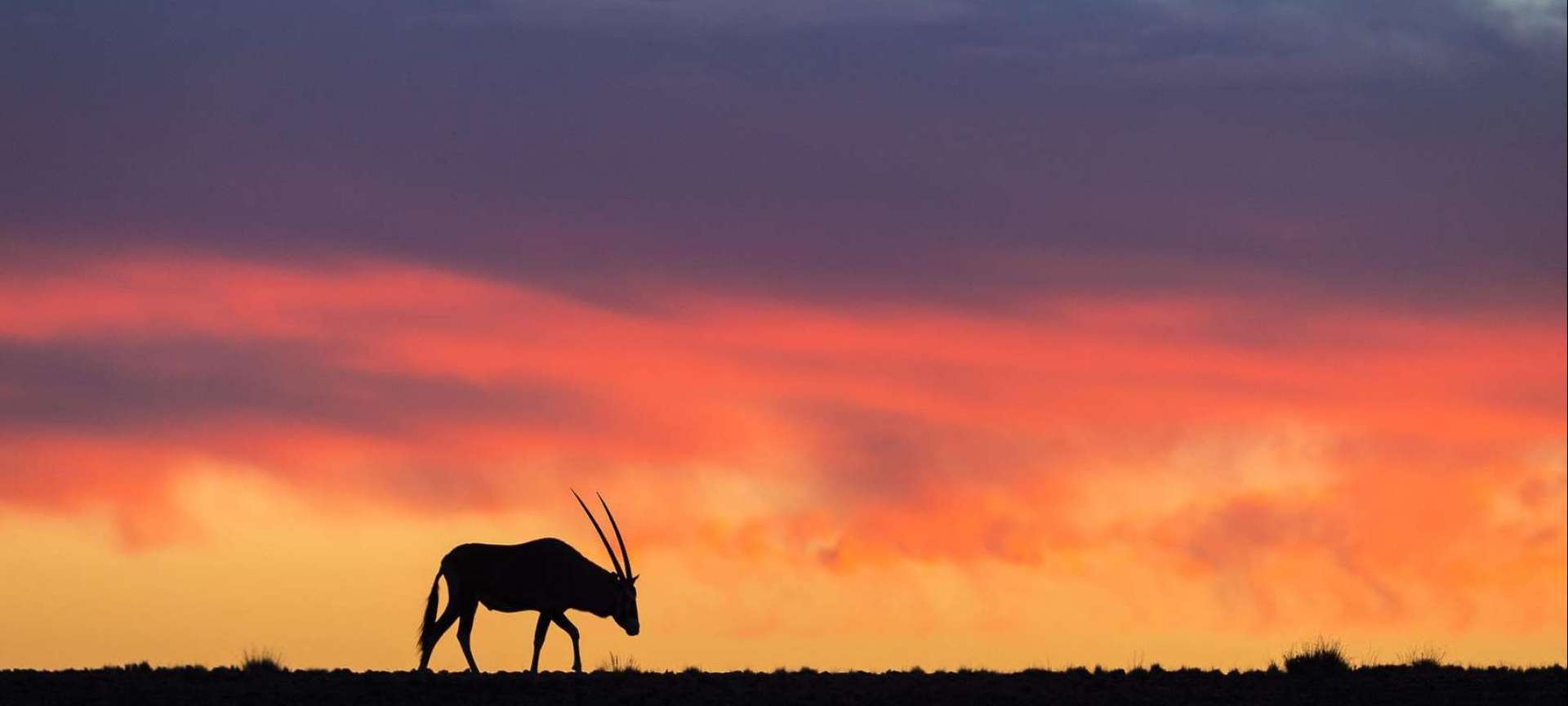 Reviews on our Desert Safaris
Since the beginning, agents and staff of Discover Africa already work in a professional way for me to plan the trip. Their quick responses to my questions help us a lot before departing from our place to the Africa continent. When we were…
YT
from Hong Kong
This was my first safari. I didn't expect to be so pampered. Everything was first class. We had everything provided for us before even asking. We had a dedicated team at our service. Megan was on call whenever we needed something and she…
Saada
from Nigeria
Tanya was an absolute delight to deal with. From the first phone call she was extremely polite, professional and very eager to facilitate my requests regarding our safari. Our 3 nights at the V & A Hotel were fabulous and Motswari Game…
Debbie
from Australia
Perfectly tailor-made tours that take all your wishes and requests into consideration. All my expectations were beyond fulfilled.
Henrik Wetterstrand
from Sweden
Living afar and trusting in an organisation with whom you have no previous knowledge can lead to feeling of mistrust and wondering whether what we have paid for actually exists. A little more proactive communication would have eased those…
Tony Russell
I just wanted to thank Discover Africa and Karl Svendsen - the safari was great - we saw many more animals than expected including cheetah, leopard, many lions and even a three-day old elephant calf. Additionally, we had our own hippo…
Margaret Dean