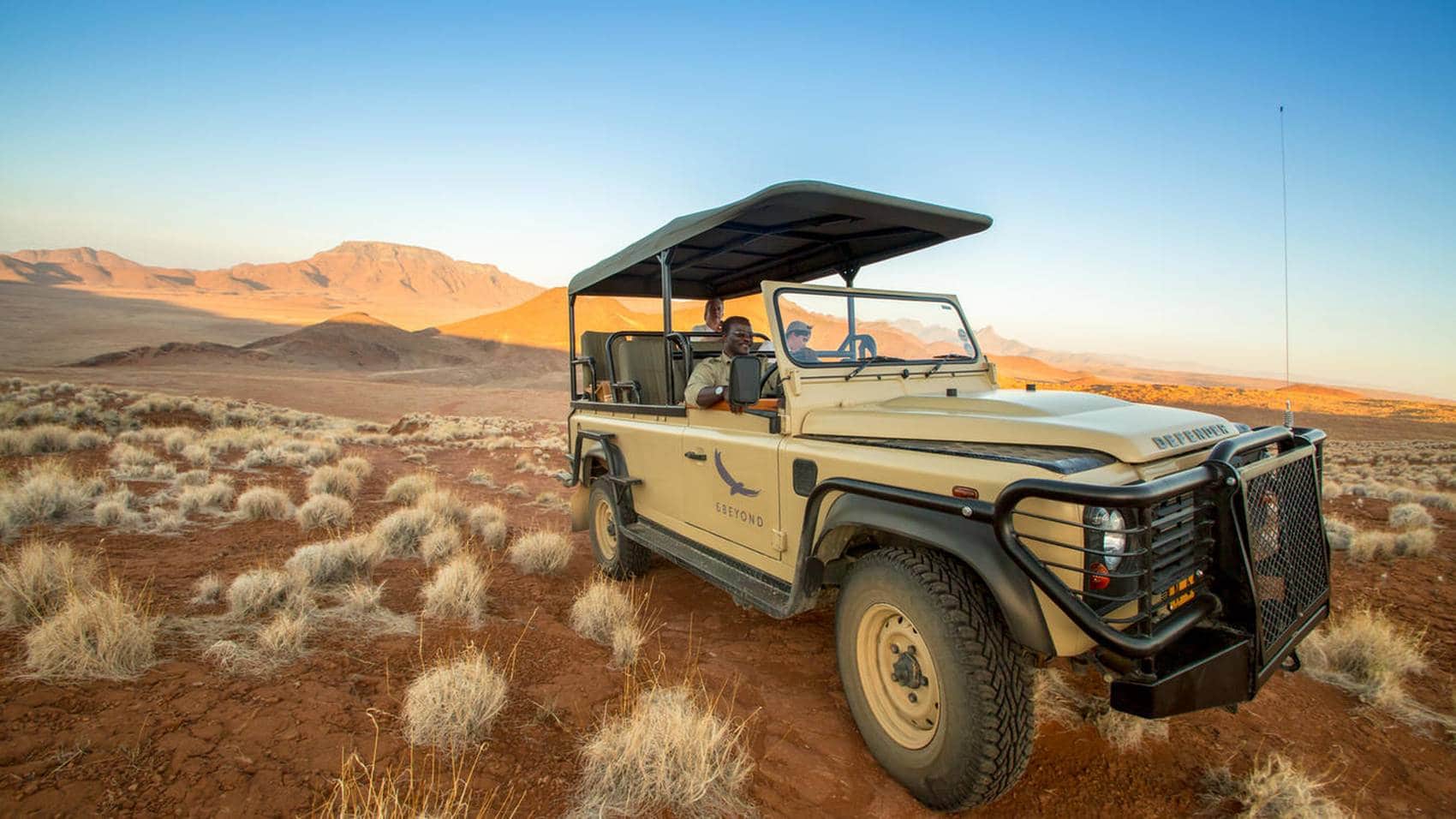 Desert Safaris in Africa
Deserts are anything but boring, hiding a wealth of specially adapted flora and fauna, ancient examples of Man's survival in one of the most harsh environments on the planet, and the immense beauty of silence.
Namibia offers a variety of acitvities, including 4×4 dune tours and sand boarding, thrilling experiences that a little adventure to your safari.
The famed Namib desert is one of the oldest in the world, melting into the Atlantic Ocean along the Skeleton Coast.
What You Need To Know
Namibia is home to Africa's largest desert area. Enjoy this part of Africa with safaris and tours during the day and the most amazing star-gazing at night. Namibia offers self-guided as well as private tours.
Each of our popular itineraries can be tailor-made to suit your budget as well as your specific interests.
Travel with Peace of Mind
Plan your safari with confidence. Refundable deposits and flexible rebooking terms standard on your African safari.
Refundable
Rebookable
Flexible
Authentic
Why travel with us?
Recent reviews from travellers who planned and booked their Africa trips with Discover Africa Safaris
© Copyright Discover Africa Group