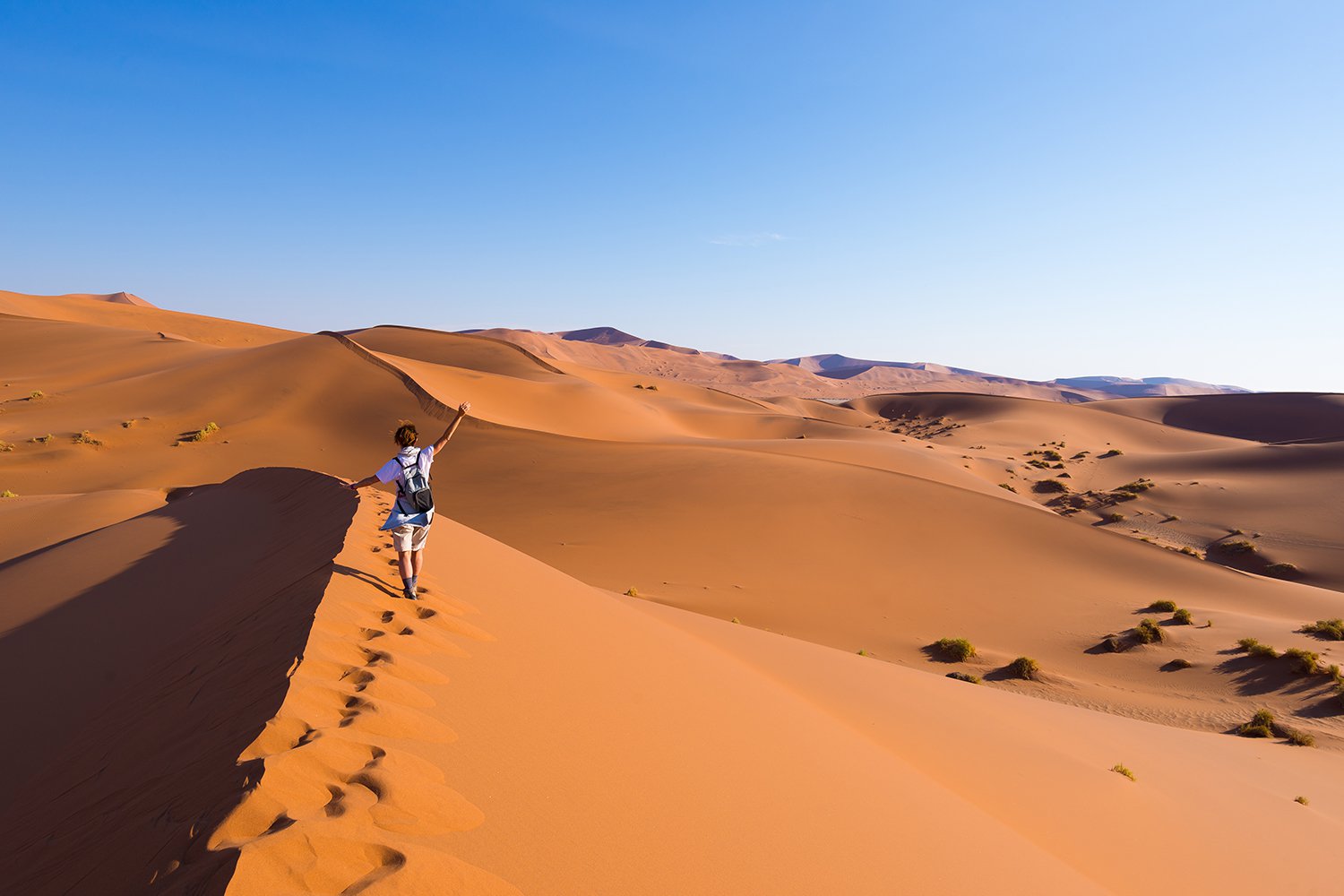 View Photos
Get to Know Southern Africa
Discover Africa offers safaris in Botswana, Namibia Safaris, Zambia Safaris, Zimbabwe Safaris, and South African Safaris. Although these countries are all found in the Southern African region, they all have incredibly unique landscapes, activities and experiences to offer. All of these southern African safari destinations have incredible wildlife, landscapes, and cultural heritage. These countries and their peoples make this part of Africa one of the most memorable parts of the continent.
Where to go in Southern Africa
Travel with Peace of Mind
Plan your safari with confidence. Refundable deposits and flexible rebooking terms standard on your African safari.
Refundable
Rebookable
Flexible
Authentic
When is the best month to travel to Southern Africa?
---
Why travel with us?
Recent reviews from travellers who planned and booked their Africa trips with Discover Africa Safaris
FAQs about Southern Africa
South Africa

, Namibia, Mozambique, Botswana, Swaziland, Zambia, and Zimbabwe are among the countries that offer rail safaris.
A walking

safari is an exciting activity in which participants go on slow-paced, guided treks through the bush with the goal of discovering different wildlife species.
Because of the slower tempo and lower angle of being on foot, minor elements that are neglected on game drives become more evident.
Yes, all guides have intensive wilderness and safety training, and they are equipped wherever a potential threat may exist. 
Children under the age of five are advised not to travel to areas at high risk of malaria.
Complications and death due to malaria are high among children, pregnant women and people with compromised immune systems.
Mefloquine is prescribed to babies and children as well as are also available in syrup form - which makes it easier for children to take. Doxycycline should be taken by pregnant women or by children younger than 10 years since it can interfere with growing teeth and bones. Malanil is not licensed in South Africa for use in children and the paediatric dosage is therefore not available in South Africa. However, it is advised that Malanil may be used by children weighing more than 40 kilograms. Paediatric must be prescribed by a medical professional, as an overdose of the medication can be fatal. The dose is calculated according to the weight of the child - and a medical history must be taking into account to determine contra-indications.
Parents who are travelling with their child but not their spouse and those who wish to send their child on a trip accompanied by someone other than a parent or unaccompanied require an unabridged birth certificate. (It does not affect those travelling within South Africa.)
An Unabridged certificate is a certificate that reflects the particulars of both parents of the child. All children born in South Africa after 14 March 2013 were issued with a valid unabridged birth certificate automatically and free of charge.
Everyone born before that and those from countries who do not automatically issue an unabridged certificate must apply for the document well before their travel date.
The application process for Unabridged Birth Certificate are as follow; You can apply at your nearest Home Affairs office where your Biometric information will be varied. You will need your ID book along as well as your child's ID number.
All documents submitted must be originals or certified copies. The Unabridged Birth Certificate costs R75. It can take up to eight weeks to acquire an Unabridged Birth Certificate from the date of application.
The term 'Big Five' refers to five of Africa's greatest wild animals namely; lion, leopard, elephant, buffalo and rhino - Originally coined only by hunters. Hunters ranked African animals as to how dangerous they were to hunt, the Big Five were the most difficult animals to hunt on foot in Africa to the degree of danger involved.
Wi-Fi is the best option when planning on using your smartphone during your African safari. Using apps such as Skype for Android and iOS, Viber for Android and iOS as well as Google Hangouts for Android is the best way to stay in touch with your loved ones. Most camps and lodges have free Wi-Fi for guests to make free calls and texts messages.
Botswana: Electric plug M 230V and 50Hz
Kenya: Electric plug G 240V and 50Hz
Malawi: Electrical plug G 230V and 50Hz
Mauritius: Electrical plug C & G, 230V and 50Hz
Mozambique: Electrical plug C,F,M, 220V and 50Hz
Namibia: Electric plug M 220V and 50Hz
Seychelles: Electrical plug G 240V and 50Hz
South Africa: Electric plug M 220/230V and 50Hz, In some areas it's plug C, G
Tanzania: Electric plug D,G 230V and 50Hz
Zambia: Electric plug C,D,G 230V and 50Hz
Zimbabwe: Electrical plug D,G 220V and 50Hz
Africa has a long history of exploration and keeping to the bare basics when it comes to making sure that this serene beauty remains in tact. Many companies have capitalized on this by providing luxury tented mobile camps in the heart of the African bush, there are also options for permanent camps and lodges which all come with hot showers, game drives and three meals a day.
South African travelers are exempt from obtaining visas for many African countries, however visa requirements are vastly different from country to country so it's strongly advised to do your research before travel to avoid disappointment.
Show More FAQs
---
Our Recommended Activities in Southern Africa
---
See Southern Africa in Your Comfort
---
Holiday Styles and Options in Southern Africa
---
Who is Travelling to Southern Africa with you?
---
© Copyright Discover Africa Group