South Luangwa National Park safaris, tours & holiday packages
Leopards, lions, hyaenas and wild dogs are thick on the ground in what is undeniably Zambia's top wildlife-viewing destination – the Luangwa Valley
Guests who don't get to see their fair share of carnivores in the South Luangwa can consider themselves very unlucky indeed. The park is a wildlife-rich tract of scenic wilderness that focuses on the perennial Luangwa RIver. With a long-standing reputation for being one of the best places in Africa (after the Sabi Sand) to see leopards, South Luangwa has recently emerged as a top spot for African wild dog sightings too. The park is also home to a number of large lion prides that specialise in killing buffaloes – a once-in-a-lifetime safari event to witness.
Popular South Luangwa National Park safaris
These popular itineraries can be customised to match your budget and travel dates
Stephen Michael Cunliffe says
"The donor-supported South Luangwa Conservation Society and Zambian Carnivore Programme continue to do outstanding work in and around the park de-snaring animals, augmenting law enforcement and assisting park management. It's fair to say that the wealth of wildlife thriving in the Luangwa Valley today is in no small part due to their tireless efforts and ongoing hard work."
More on South Luangwa National Park holidays
Elephants, buffaloes, zebras and puku are abundant and can be spotted alongside the endemic Thornicroft's giraffe and Cookson's wildebeest in this scenic national park. The terrain is predominantly savanna and broken woodlands with numerous seasonal streams flowing into the Luangwa. A couple of sulphurous hot springs also bubble up here, with the most notable one being in the Nsefu sector. The salty marsh created by the hot springs attracts a plethora of wildlife along with impressive flocks of grey-crowned cranes.
There are a huge number of safari operators and lodges in South Luangwa, with most concentrated in the busy Mfuwe area. Visitors are strongly urged to investigate the reputation of the operators who offer safaris into the wilder areas of the park to ensure that they have the ultimate wildlife and wilderness experience. Robin Pope Safaris, Shenton Safaris and Norman Carr are among the very best, with the Bush Camp Company being an excellent alternative in the south.
South Luangwa National Park Map
South Luangwa National Park's location on Google Maps

Frequently Asked Questions about South Luangwa National Park
What vaccinations should I get?
This is all dependant on the countries that you will be visitng and due to the status of certain vaccinations changing at times, please consult our experts before getting vaccines. go there.
Is it okay to drink the water?
In some parts of Southern Africa it is safe to drink the tap water, however it is highly recommended to stick to bottled water (mostly supplied) during your trip as even drinkable African water is completely different in taste and… go there.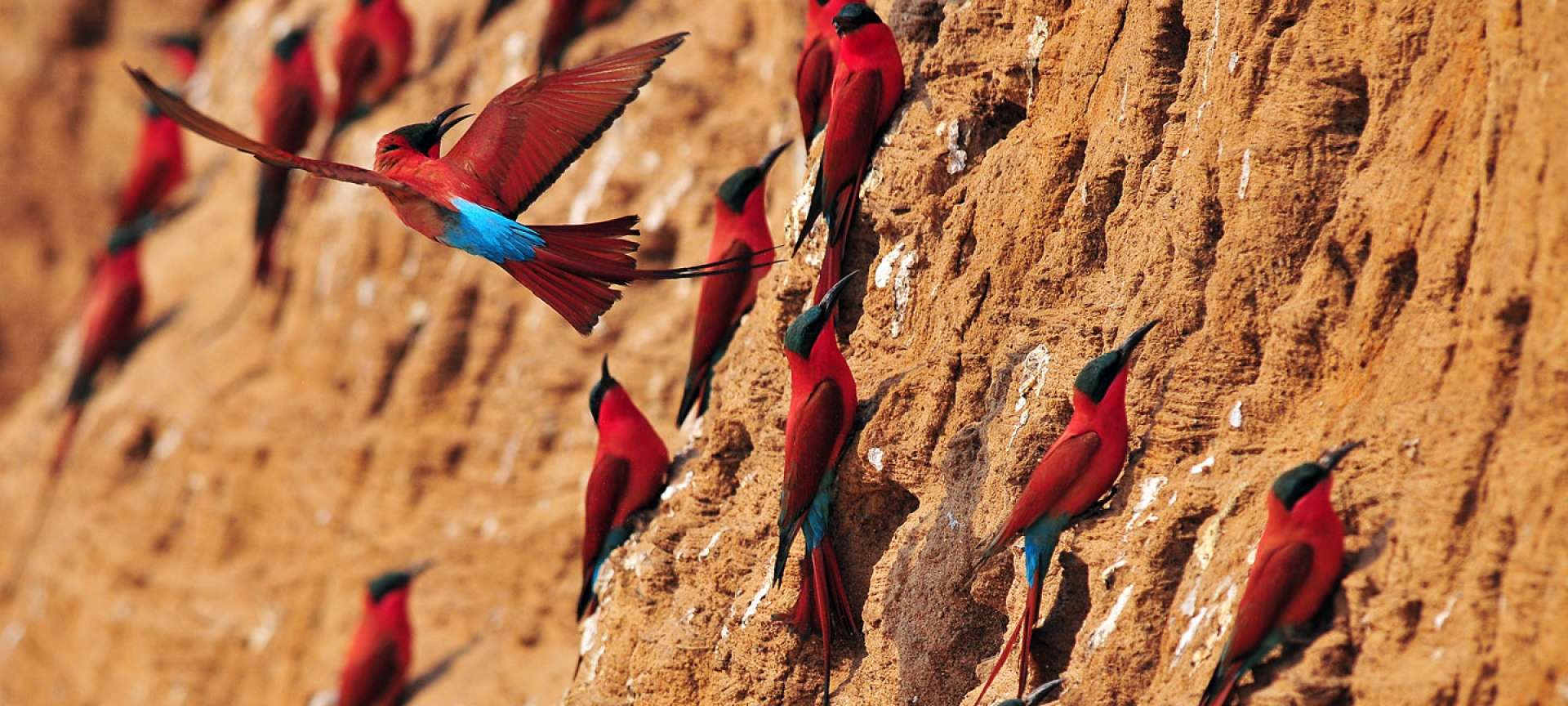 Reviews on our South Luangwa National Park safaris
I am copying Megan in case she is back from maternity leave (congrats Megan!). We are having an absolutely WONDERFUL trip. It has far exceeded our expectations! Everything has been perfect, the accommodations, transport, tours, etc. We…
Monica
from South Africa
All details were covered, all staff and food excellent, service was perfect - would highly recommend for sure.
Ron
from United States of America
We could not have been more pleased with "Discover Africa." Our agent, Megan W, was knowledgeable, accommodating and highly responsive. She asked pertinent questions, listened carefully to our needs, then organized a personalized tour- the…
Margery
from United States of America
We went on Safari to Phinda Game reserve which was our choice as was the the choice of 2 nights on the Rovos train.Our agent was quite happy with helping us with anything we requested. We worked out dates of where we wanted to be and when…
Madeline & Reymond Goodman
from Australia
Excellent combination of calling to chat about plans and details, followed up with emailing of detailed information. Made all arrangements easy for us from the actual booking to payment procedures, exchange rate recommendations, visa advice,…
Saldrix
from South Africa
Two male lions tried to take on an older female lion. The alpha male recently died and they were trying to take over his pride. The female lion was having none of it and while the males tried to tag team her; she swatted her massive paw at…
Kay Oczkowski
from United States of America