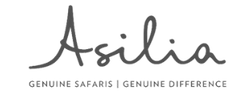 Asilia
Discover Africa is delighted to work with Asilia Africa as part of our exclusive portfolio of safari lodges. Asilia offers an outstanding safari experience in East Africa while positively impacting the region's vital wilderness regions.
Discover Africa's cooperation with Asilia is motivated by our shared dedication to providing visitors with exclusive, high-quality safari options that connect them to classic experiences such as the Serengeti, Masai Mara, and the Great Migration.
The prime locations of their campgrounds are one of the characteristics that distinguish Asilia. In addition, Asilia's reputation for warm hospitality, consistent levels of service, and excellent guiding contribute to a memorable safari experience.
Discover Africa is pleased to collaborate with Asilia since they are more than just a collection of safari lodges. They are a company committed to positively impacting the people and environment of East Africa. Guests directly contribute to the conservation and empowerment of local people by staying at Asilia.
Planning to go to Africa? Choose the Best African Safari Company, we will book and plan your African Safaris online.