Tanzania's Southern Circuit safaris, tours & holiday packages
The southern parks present a wide range of experiences, from savannah to wetlands, walking safaris to river experiences
The south of Tanzania is mostly a destination for the second-time visitor. The south can also be combined with the Serengeti in the north or linked with the west if time and budget allow. The southern circuit includes parks and reserves that can be visited using Dar es Salaam as a starting point. There's Saadani National Park north of Dar, then two hours to the west the little park of Mikumi on both sides of the highway that meanders down to Iringa and Mbeya and eventually to Zambia or northern Malawi. The Selous Game Reserve to the south of Mikumi is great for river experiences on the Rufiji River and also for walking safaris. Udzungwa Mountains National Park is all about forests, waterfalls and weird endemics, while Ruaha National Park just west of Iringa is the gem of the southern circuit.
Popular Tanzania Southern Circuit safaris
These popular itineraries can be customised to match your budget and travel dates
Megan Warrington says
"Ruaha and the Selous would be such good first-time safari destinations but with the Serengeti easier to get to, it's hard to ignore the north if you haven't seen it. If you love walking and an authentic safari experience then go to the south of Tanzania and combine Ruaha with the Selous and Katavi."
More on Tanzania Southern Circuit holidays
Ruaha is a remarkable dry season park and because of its remote location, it has very little tourist traffic. You can join one of our walking safaris to enjoy areas where hardly anyone ever goes. Ruaha is also part of the so-called Tabora species divide – the latitude line where Southern African species meet East African species. It's the only place, for instance, where you find lesser and greater kudu, roan and sable antelope all in one park, and it's the southernmost habitat for Grant's gazelle, although it's probably a sub-species. We recommend as much time as possible in Ruaha, especially now that the southern swamps and wetlands have been included, doubling the size of the park and making it the biggest in Tanzania. Ruaha would definitely be our first recommendation, followed by the Selous and then Saadani. Mikumi is hardly worth a visit unless you're stuck in Dar es Salaam and you only have a night or two, but even then it would be more rewarding to fly to Ruaha or the Selous.
Tanzania Southern Circuit Map
Tanzania Southern Circuit's location on Google Maps

Frequently Asked Questions about Tanzania Southern Circuit
What is a safari "bucket" shower?
Safari/bucket showers are common in mobile or tented camps where there is no permanent plumbing. They are an effective yet environmentally friendly way to shower where water is at a premium and provide plenty of hot water to wash… go there.
What is the accommodation like on safari?
Safari lodges have guest rooms similar to a hotel with en-suite bathrooms. They are comfortably furnished with all facilities normally associated with a 3-star hotel. Tented lodges have rooms which are tents on a platform and with a roof and… go there.
What languages are spoken in Tanzania?
Language The official language in Tanzania is Swahili but there are hundreds of other local dialects. English is the second official language and the country's commercial language. It is also the main teaching language used for all higher… go there.
Can I bring my children along on a safari?
Family safaris in Africa are a worthwhile and meaningful experience. Aside from spending quality time with your nearest and dearest under a wide blue African sky, a safari in Africa offers invaluable experiences including unique cultural… go there.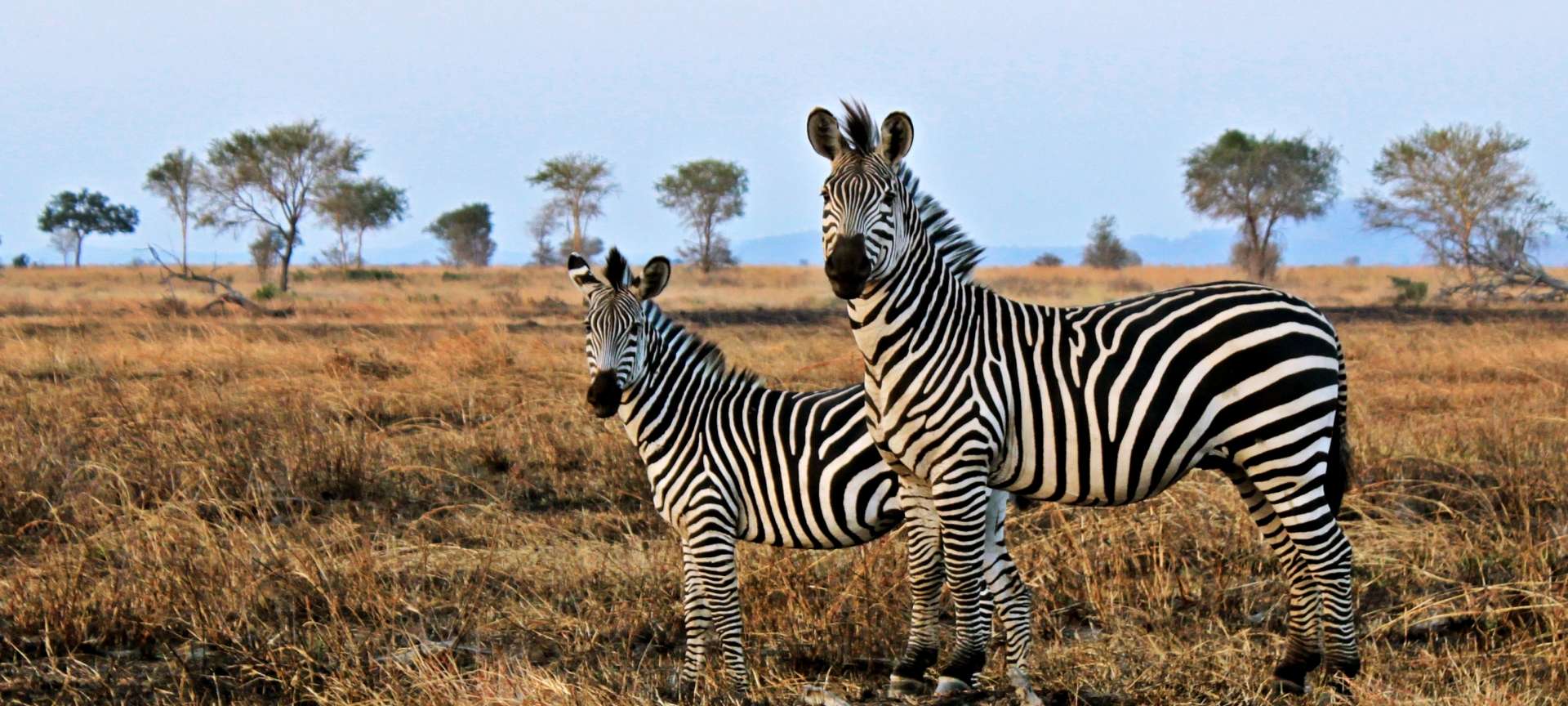 Reviews on our Tanzania Southern Circuit safaris
After initially contacting Discover Africa, Karl Svendsen contacted me and we started the process of getting a quote and defining an itinerary for a safari to Tanzania. Karl was extremely professional and timely in his responses and in short…
Fantastic safari and excellent logistics!
from United States
I just wanted to thank Discover Africa and Karl Svendsen - the safari was great - we saw many more animals than expected including cheetah, leopard, many lions and even a three-day old elephant calf. Additionally, we had our own hippo…
Margaret Dean
We had the most wonderful time in Tanzania. We left yesterday and miss it already. We saw the big 5 and felt super lucky to see the lions and leopard with their kill. Our guide was also wonderful. Thank YOU for planning our trip of a…
Debbie Wei
I am copying Megan in case she is back from maternity leave (congrats Megan!). We are having an absolutely WONDERFUL trip. It has far exceeded our expectations! Everything has been perfect, the accommodations, transport, tours, etc. We…
Monica
from South Africa
We could not have been more pleased with "Discover Africa." Our agent, Megan W, was knowledgeable, accommodating and highly responsive. She asked pertinent questions, listened carefully to our needs, then organized a personalized tour- the…
Margery
from United States of America
We had a wonderful experience with the Discover Africa team on our trip to Kilimanjaro and Zanzibar. Due to unforeseen circumstances we needed to head down early and their team were most helpful in arranging exciting new options for us while…
Mark Tomlinson
from South Africa