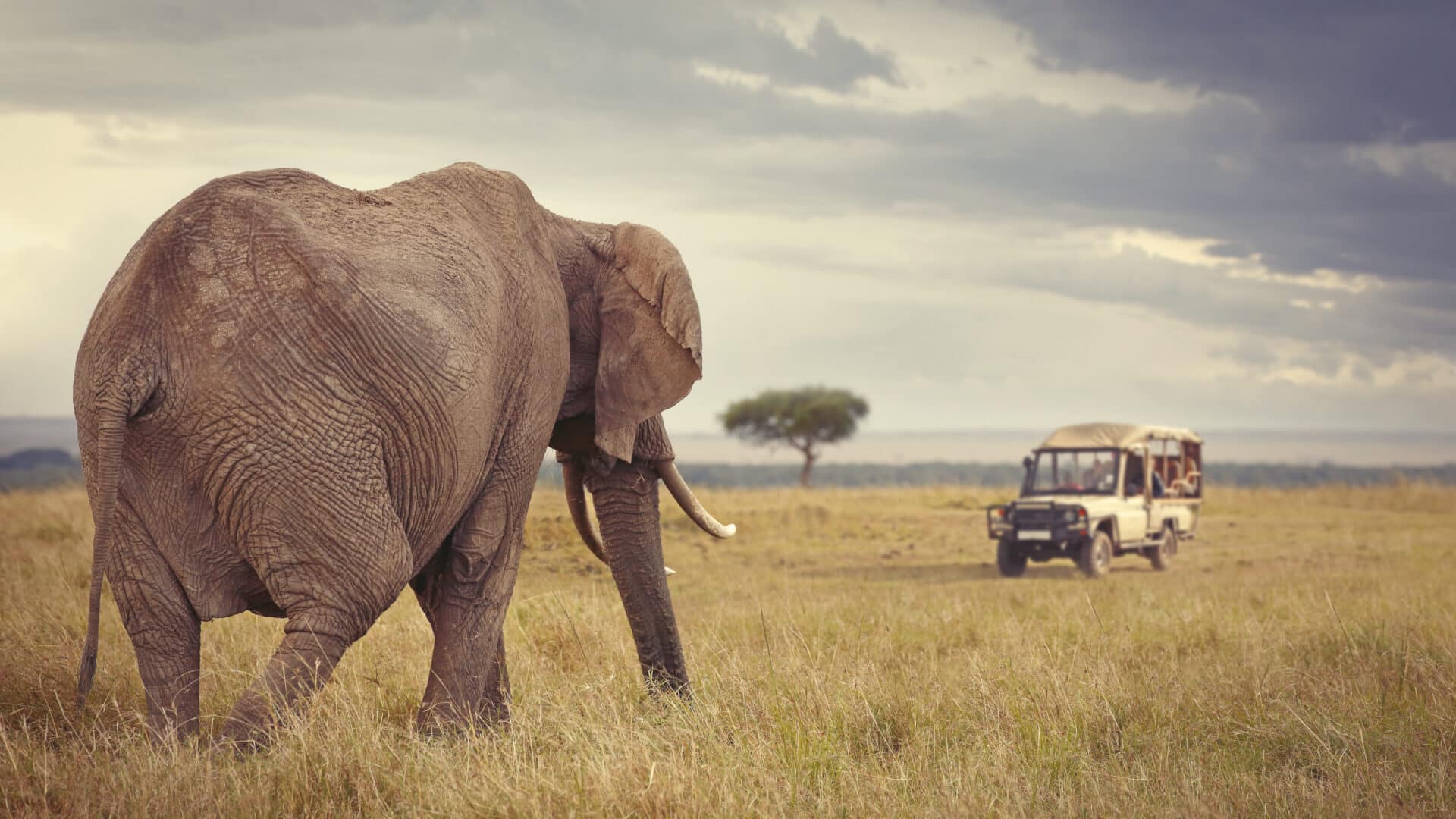 Discover Africa Safaris
Authentic African Safaris, tailored for you
Popular Tours
Dreaming of a Remarkable African Safari?
Welcome to Discover Africa Safaris.
Discover Africa is a team of safari travel experts who have travelled extensively throughout Southern and East Africa. We've discovered and experienced everything needed to tailor-make the perfect African safari for you.
Discover Africa was founded in 2002. We've helped thousands of travellers discover Africa since the launch of our travel company. Our "home base" is in wonderful Cape Town, South Africa — with a network of lodges, guides and ground handlers across the continent.
We're exceptionally proud of our 5-star customer service rating.
We invite you to explore our safari options, make an enquiry, and plan and book your next trip to Africa with our experienced safari travel experts who are ready to serve you.
Steve Conradie & Andre Van Kets
Co-founders, Discover Africa Safaris
African Safari Trips to Inspire You
These popular African safari itineraries can be customised to match your budget and how many people you're planning to travel with.
We're passionate about Africa

Discover Africa is owned and managed by Africans, all of whom have a tremendous passion for Africa. We're based in Cape Town, one of Africa's most beautiful cities, and we have partners all over sub-Saharan Africa.

We'll give you the African safari you really want

The journeys you can see on this website are some of the very best ways to experience Africa. However, these journeys can be tailored to your particular needs. At Discover Africa, we listen to you to find out what you need and desire from your African safari – and that's what we build for you. Our travel experts work with you to tailor-make the holiday of a lifetime.

Round-the-clock advice and support.

Our help and support doesn't end once you've booked and paid. We'll be there for you every step of the way. Your travel expert will make sure you have all the information and inspiration you need ahead of time and will be on hand to answer any questions you have. And, just in case anything doesn't go as planned while you're travelling, we're on call 24/7.
Read More
Top African Safari Destinations to Discover
You're a step closer to your dream African safari. Explore any of these top destinations and start planning your trip with our safari travel experts.
Our Popular African Safaris & Tours
These popular African safari itineraries can be customised to match your budget and how many people you're planning to travel with, click on the tabs below to see more African safari destinations.
When to Go on an African Safari
Travel with Peace of Mind
Plan your safari with confidence. Refundable deposits and flexible rebooking terms standard on your African safari.
Refundable
Rebookable
Flexible
Authentic
Want to Make your African Safari Unforgettable?
African Experiences You Won't Forget
We offer a range of experiences to suit every traveler and every interest. From luxurious railway journeys across countries to romantic holidays in remote island locations. Discover Africa with our unique experiences, from her savannahs and her cities to her ridges and her roads.
Why travel with us?
Recent reviews from travellers who planned and booked their Africa trips with Discover Africa Safaris
© Copyright Discover Africa Group