9-day HerdTracker June/July great migration safari
If the great migration is on your travel bucket list, then this memorable safari in Tanzania is ideal for you.
Go on a 9 day safari like this from
USD 10,340
Show price in
USD $ 10,340
GBP £ 7,787
ZAR R 149,539
EUR € 8,794
per person
customised to your needs
Karl Svendsen
Witness Tanzania's great wildebeest migration in Arusha, Tarangire National Park, Ngorongoro Crater and the Central Serengeti.
Show price in
USD $10,340 - $10,340
GBP £7,787 - £7,787
ZAR R149,539 - R149,539
EUR €8,794 - €8,794
Estimated cost per person for a 9-day safari like this, depending on the season.
International flights not included.
Jan
Feb
Mar
Apr
May
Jun
Jul
Aug
Sep
Oct
Nov
Dec
Costing tip: When comparing with other companies, remember most of them only show the low season rate. How pricing works >
What to Expect on This Safari
This popular itinerary can be customised to match your budget and travel dates by adding/removing a few days or selecting different lodges
Arrival in Arusha
When you arrive at Kilimanjaro International Airport, you will be transported to the Legendary Lodge, where you will spend the night with all your meals and activities included.
The lodge is conveniently located, a mere ten minutes drive from the Arusha Airport and one hour from Kilimanjaro International Airport. Nestled in lush tropical garden and surrounded by a working coffee farm, the lodge is the perfect place to relax before or after a safari.
Meals: Full Board
Transport: Included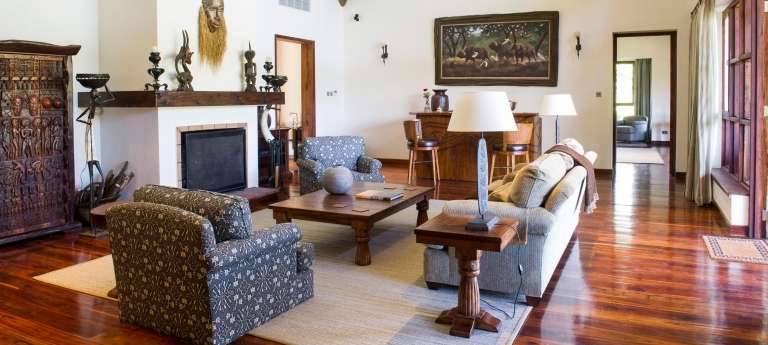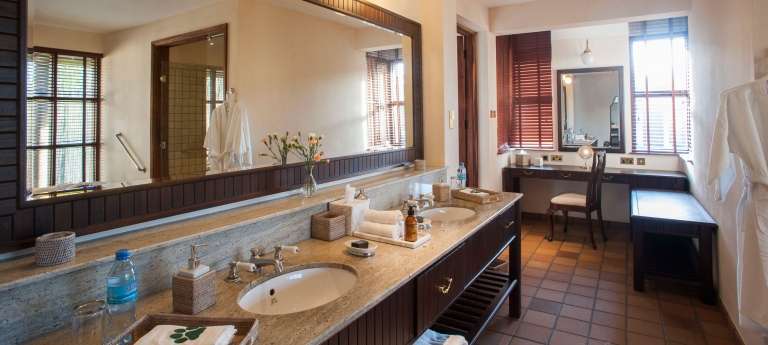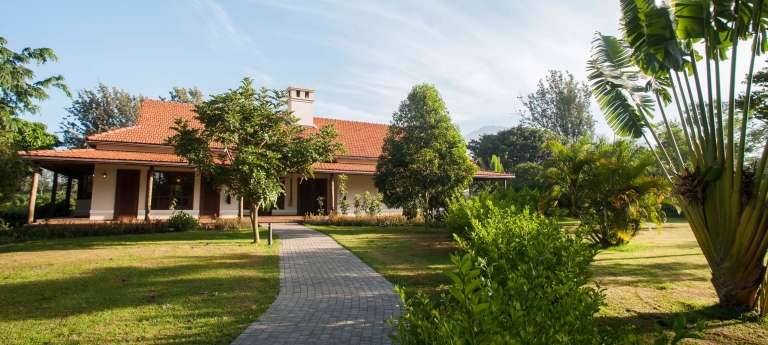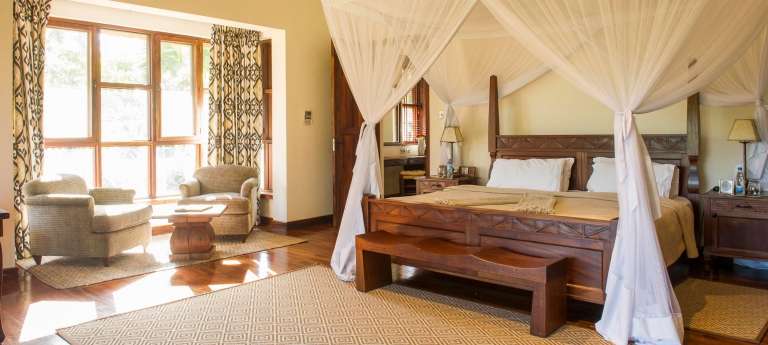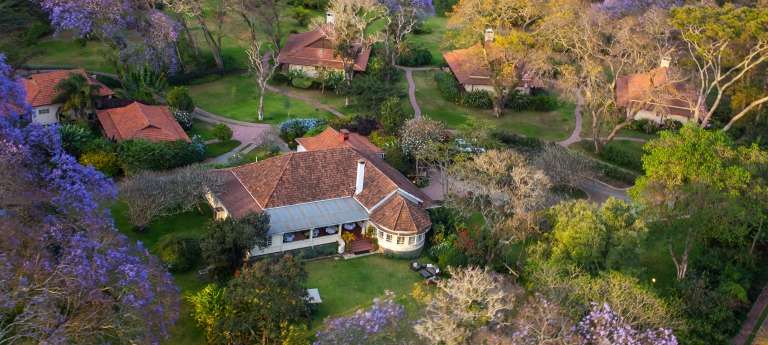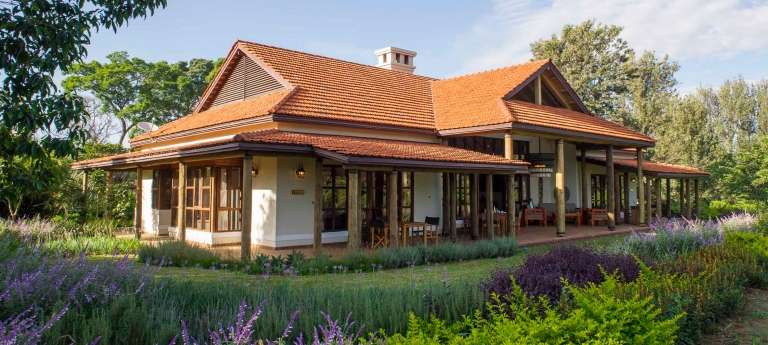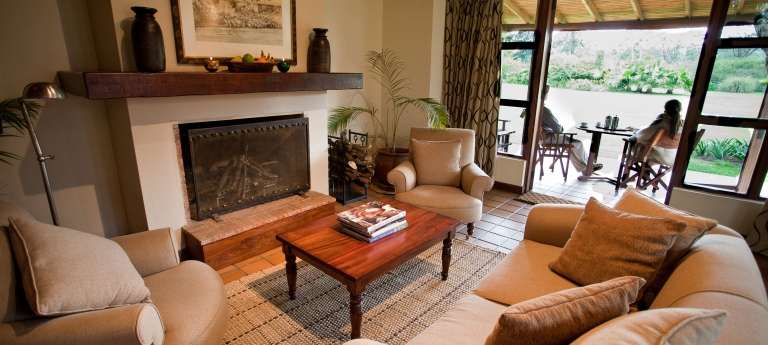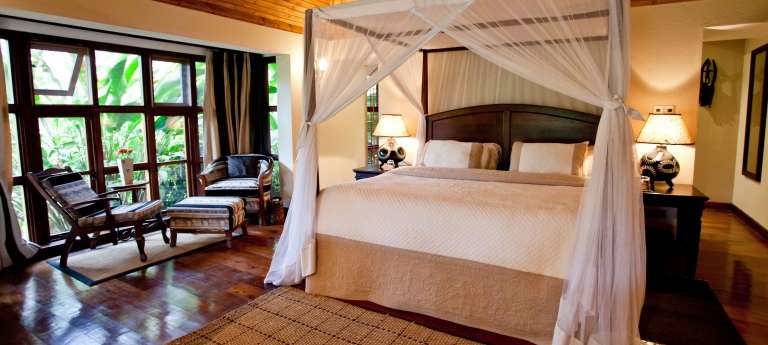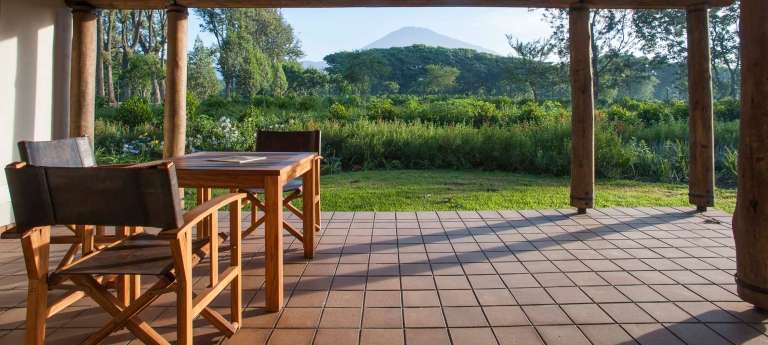 Enjoy a classic safari in Tarangire National Park
After spending a night in Arusha, you'll be driven to Tarangire National Park where the Sanctuary Swala Camp will be your home for the next two nights with all meals and activities included. You'll find solitude as this camp is the only camp in this remote corner of the Tarangire National Park. The camp offers total seclusion in a shady copse of giant acacia trees, looking out over the flat savannah.
The picturesque landscape is filled with ancient baobabs, passing elephant and many bird species. You'll have the opportunity to spot impala, kudu, giraffe, buffalo, lion, cheetah, leopard, waterbuck and numerous elephant that regularly drop in for a quick drink at the watering hole.
Enjoy scheduled morning and afternoon game drives as well as guided walking safaris. another optional activity is a visit to the beekeeping project located in the village of Mwika.
Meals: Full Board
Transport: Included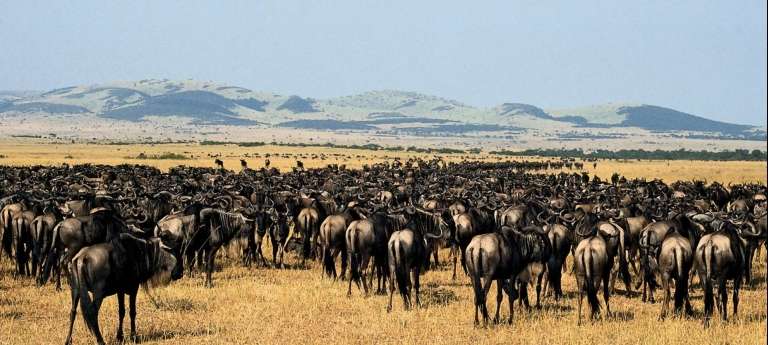 Africa's most iconic wildlife destination
Entamanu Ngorongoro is perched high on the wild side of the Ngorongoro Crater rim. The camp is surrounded by the soaring peaks of dormant volcanic hills and is the ideal place to explore if you want to go beyond the hustle and bustle of the tourist trail. Stay on a full board basis for two nights.
Highlights includes, game drives in the Ngorongoro National Park and the Lake Manyara National Park, guided walks to the local Maasai community to learn more about the medicinal plants and Maasai beliefs. You can also enjoy the sundowner on the rim on your way back to the camp and track any local wildlife that has wandered close to the camp.
Meals: Full Board
Transport: Included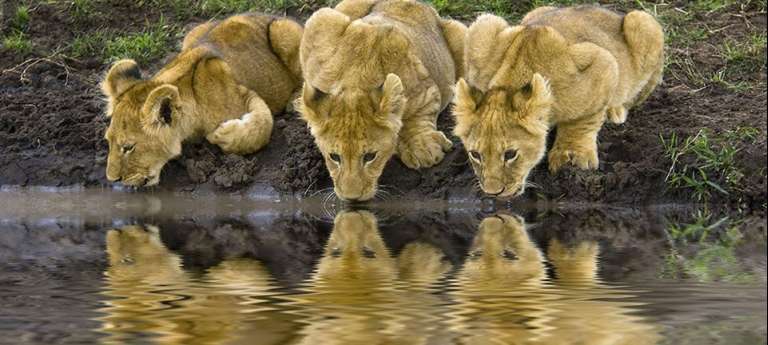 Glimpse of the wildebeest migration
Bid farewell to Ngorongoro Crater as you drive to the wildebeest migration destination in the central Serengeti. Capture the wildebeest migration through guided game drives and nature walks in the Serengeti National Park. Apart from game viewing, enjoy hot air balloon safaris, aromatherapy massages and the Bushtops Bushcraft challenge.
During your stay in the Serengeti, you'll be accommodated for three nights by the Roving Bushtops based in the central Serengeti. The camp is known for its abundant wildlife and fabulous viewing throughout the year. During the day, the tent walls can be opened on three sides, enabling panoramic views of the surrounding bush.
Meals: Full Board
Transport: Included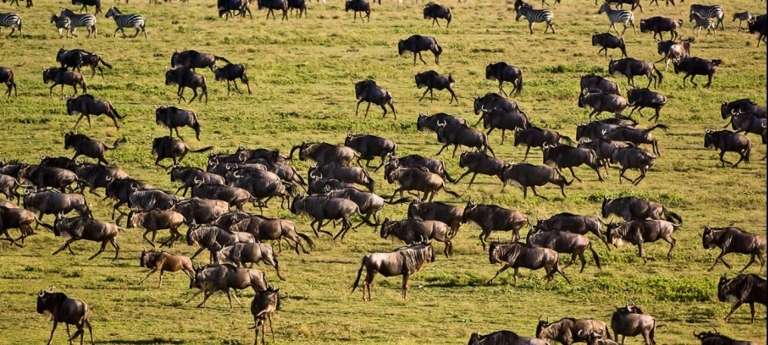 End of The Migration!
After a memorable safari, you will fly from Seronera to Kilimanjaro Airport to catch your connecting flight back home.