Tarangire National Park safaris, tours & holiday packages
Baobabs and the Big Five
Custom Tarangire National Park
Describe your dream trip
We'll source the best value
Book when you're ready
With the Big Five, this is a superb dry season park, second only to the Serengeti between June and November
Not many people know that Tarangire National Park has the Big Five because the rhino here aren't seen very often. But what makes the park really special are the huge baobab trees (Adansonia digitata). These massive trees, believed to live up to a thousand years old, are dotted all over Tarangire's sandy soil and make for excellent photographic opportunities. Tarangire is close to 3,000 square kilometres in size and at the bottom of the Rift Valley escarpment, which explains the presence of baobabs – you won't see a single baobab the moment you're over the Gregory Rift towards the west.
Popular Tarangire National Park safaris
These popular itineraries can be customised to match your budget and travel dates
Andre Van Kets says
"Tarangire is almost my favourite park in Tanzania. The Serengeti and perhaps Ruaha are better, but only just. Tarangire is a great first national park to visit when on safari and should be included in every safari holiday to Tanzania's north."
More on Tarangire National Park holidays
Tarangire is an underrated park and probably the best place in East Africa to see elephant, which dust bathe in the red soil in the dry season. Huge breeding herds move along the Tarangire River that eventually drains into the Silale Swamp. In the late afternoon, you might find hundreds of elephant in the green swamp as you drop down past the picnic site. There are also good numbers of big cats so your chances of seeing lion or leopard are good. For these, you need to get out early and stay out late. If you're lucky you might even bump into some weird species, especially if you venture further south into the park where the wild dog, fringe-eared oryx and gerenuk are occasionally spotted. There's excellent birding too, with good raptors, migratory bee-eaters, storks and water birds on the edge of the swamps. Look out for the African rail and lesser jacana, with the endemic yellow-collared lovebird the pick of your ticks. Your choice of accommodation will have a big impact on your Tarangire experience. The swamps are a long way from the main gate so if you're staying outside the park you're unlikely to get that far. Arrange at least a night or two in the park because it's a good two-hour drive from Arusha. If you leave after breakfast you'll miss the golden hours of early morning or late afternoon inside the park.
Tarangire National Park Map
Tarangire National Park's location on Google Maps

Frequently Asked Questions about Tarangire National Park
What is a safari "bucket" shower?
Safari/bucket showers are common in mobile or tented camps where there is no permanent plumbing. They are an effective yet environmentally friendly way to shower where water is at a premium and provide plenty of hot water to wash… go there.
What is the accommodation like on safari?
Safari lodges have guest rooms similar to a hotel with en-suite bathrooms. They are comfortably furnished with all facilities normally associated with a 3-star hotel. Tented lodges have rooms which are tents on a platform and with a roof and… go there.
What languages are spoken in Tanzania?
Language The official language in Tanzania is Swahili but there are hundreds of other local dialects. English is the second official language and the country's commercial language. It is also the main teaching language used for all higher… go there.
How does the weather influence a safari?
While a safari holiday can be at any time of year, it is worth noting that seasonality will impact the type of experience you're likely to have as well as the cost of your safari. During the dry season, the wildlife tends to congregate… go there.
Can I bring my children along on a safari?
Family safaris in Africa are a worthwhile and meaningful experience. Aside from spending quality time with your nearest and dearest under a wide blue African sky, a safari in Africa offers invaluable experiences including unique cultural… go there.
What is a typical day on safari like?
Life on safari has a rhythm of its own, largely dictated by the animal's movements. Generally, the most rewarding times for game viewing is in the cooler early mornings and also late in the afternoons when the animals are most active. A… go there.
When is the best time to see the great migration?
Many people think that the Great Migration happens only once a year, but it occurs every year, with each season offering a unique wildlife experience. Although the migrations take place in a clockwise loop between Tanzania and Kenya, the… go there.
When is the calving season?
The wildebeest migration calving season generally starts in February. During this time, the migratory herds will give birth to newborn calves. Predators such as lion, leopard and cheetah will move into the southern Serengeti to take… go there.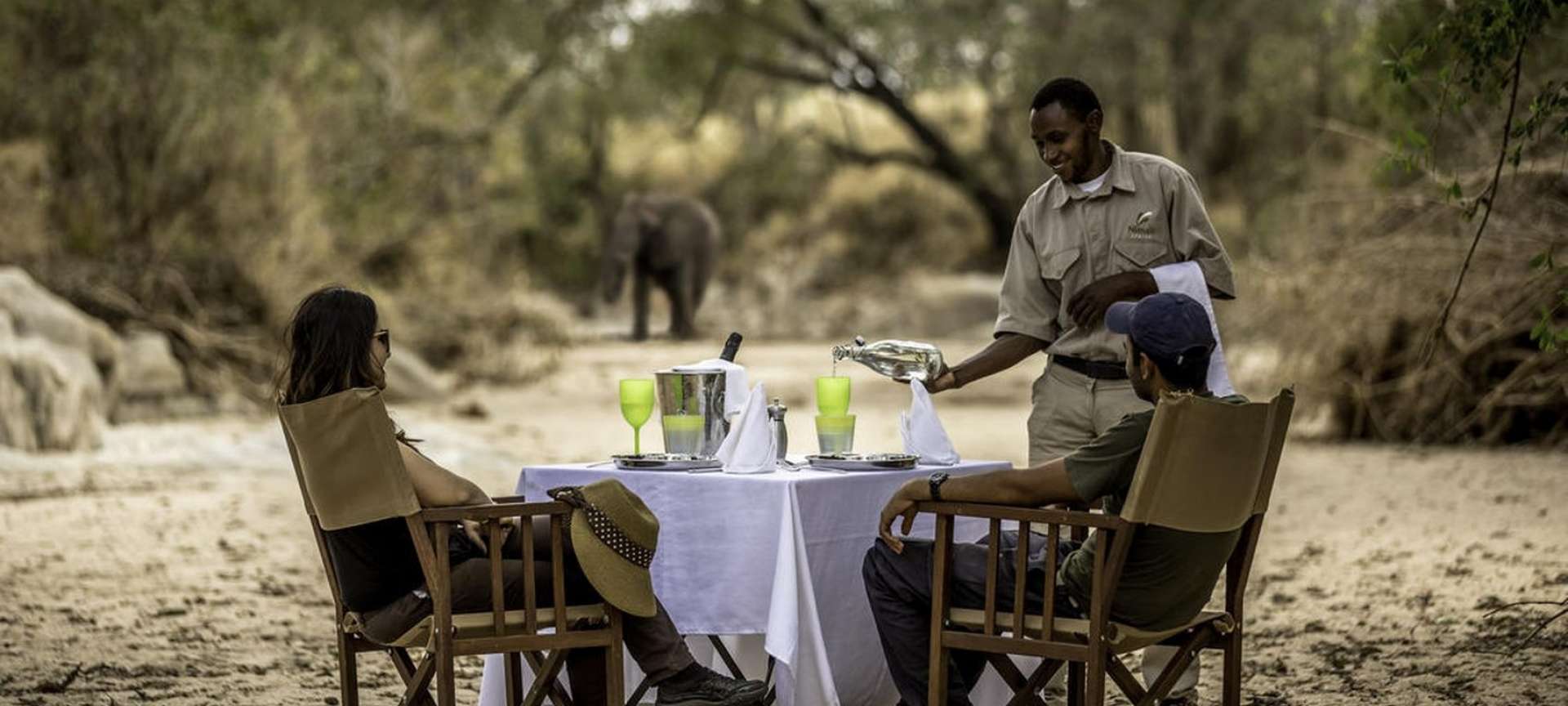 Reviews on our Tarangire National Park safaris
Since the beginning, agents and staff of Discover Africa already work in a professional way for me to plan the trip. Their quick responses to my questions help us a lot before departing from our place to the Africa continent. When we were…
YT
from Hong Kong
This was my first safari. I didn't expect to be so pampered. Everything was first class. We had everything provided for us before even asking. We had a dedicated team at our service. Megan was on call whenever we needed something and she…
Saada
from Nigeria
Tanya was an absolute delight to deal with. From the first phone call she was extremely polite, professional and very eager to facilitate my requests regarding our safari. Our 3 nights at the V & A Hotel were fabulous and Motswari Game…
Debbie
from Australia
Perfectly tailor-made tours that take all your wishes and requests into consideration. All my expectations were beyond fulfilled.
Henrik Wetterstrand
from Sweden
Living afar and trusting in an organisation with whom you have no previous knowledge can lead to feeling of mistrust and wondering whether what we have paid for actually exists. A little more proactive communication would have eased those…
Tony Russell
I just wanted to thank Discover Africa and Karl Svendsen - the safari was great - we saw many more animals than expected including cheetah, leopard, many lions and even a three-day old elephant calf. Additionally, we had our own hippo…
Margaret Dean