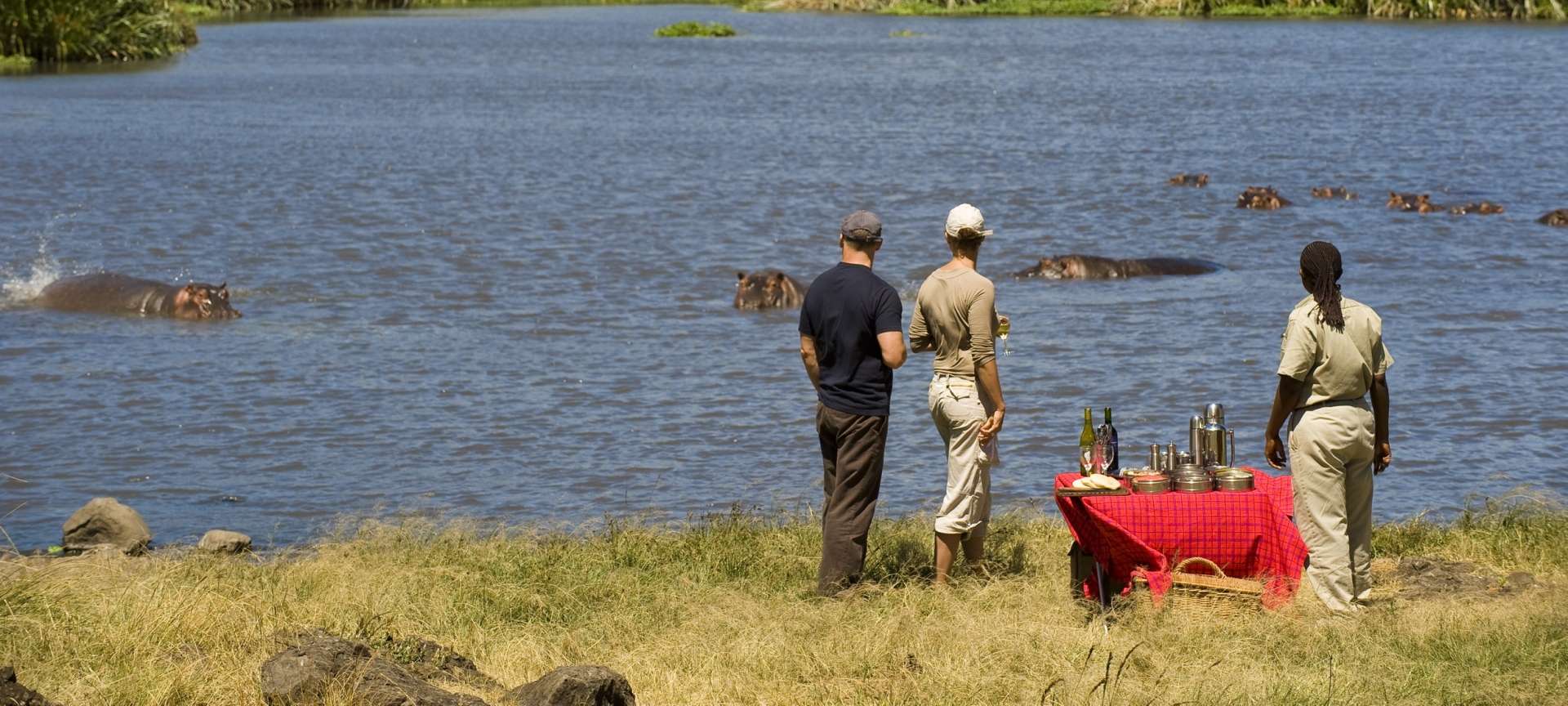 View Photos
Get to Know Ngorongoro Crater
This is where vast herds of the Great Migration come to give birth in a 3-million-year-old collapsed volcano, Masai people live and fossils abound
Ngorongoro Crater – a Unesco World Heritage site – is 600 meters deep, 20 kilometres wide and the largest unflooded, unbroken caldera in the world. It's an extraordinary ecosystem where you can find the Big Five or even, if you're lucky, the endangered black rhino on the Crater floor.When it was still active, the volcano deposited its volcanic ash on what's now the Serengeti plains towards the west, preserving many fossils in Olduvai (Oldupai) Gorge, discovered by Louis and Mary Leakey. The greater Ngorongoro Conservation Area conserves the fragile Ngorongoro Crater ecosystem and serves as an important space for the animals of the Great Migration to give birth at Lake Ndutu, which borders the southern Serengeti.
Where to go in Ngorongoro Crater
Travel with Peace of Mind
Plan your safari with confidence. Refundable deposits and flexible rebooking terms standard on your African safari.
Refundable
Rebookable
Flexible
Authentic
When is the best month to travel to Ngorongoro Crater?
---
Why travel with us?
Recent reviews from travellers who planned and booked their Africa trips with Discover Africa Safaris
FAQs about Ngorongoro Crater
With

Ngorongoro wildlife remaining in the steep-walled crater all year, the question of when to go on a Ngorongoro Crater safari is more about how many other people and vehicles you want to share the crater with.
High visitor numbers can be expected during the dry peak season of July to September, as well as the December to February calving season that follows the November rains.
With this in mind, the main rainy season of April to May is often regarded as the best time to visit the Ngorongoro Crater because there are far fewer visitors and the crater is lush and green in comparison to the dusty dry-season landscape.
The Ngorongoro

Crater is a massive caldera formed over 2.5 million years ago when a volcano the size of Mount Kilimanjaro erupted and then collapsed on itself.
Show More FAQs
---
Our Recommended Activities in Ngorongoro Crater
---
See Ngorongoro Crater in Your Comfort
---
Who is Travelling to Ngorongoro Crater with you?
---
© Copyright Discover Africa Group