Ngorongoro Travel Tips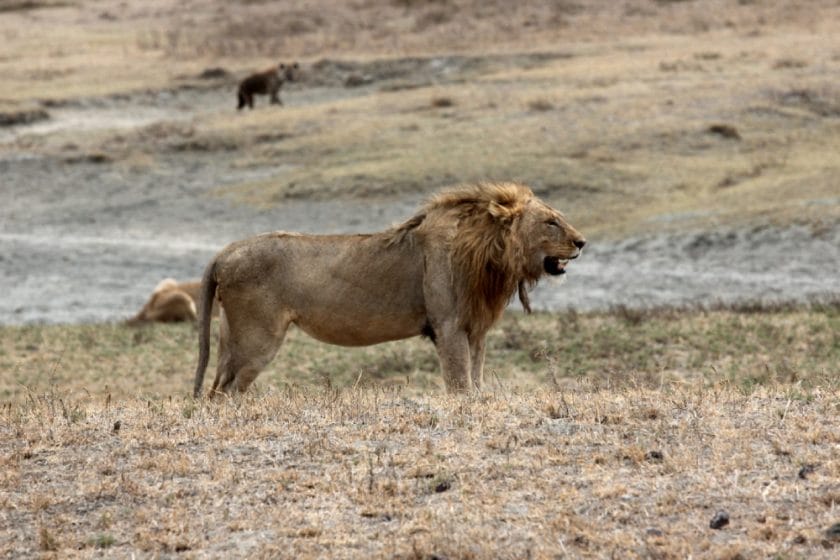 Ngorongoro Conservation Area can only realistically be explored in a solid 4×4. The 150km road from the northern Tanzanian 'safari capital' Arusha to Lodware Entrance Gate, the only access point along the eastern border, is now surfaced in its entirety, and can be covered in less than three hours. All roads within the conservation are unsurfaced, however, and most – including the bumpy descent and ascent tracks to the crater and corrugated strip of fine compacted ash running west to Serengeti National Park – are pretty rough going. Tanzania's safari industry is not really geared towards a self-drive approach, and the roads are unsuited to large coach tours, which means that almost all visitors to Ngorongoro either join a bespoke or small-group safari with a local driver-guide, or fly from Arusha to a camp offering a package inclusive of game drives. In theory, Ngorongoro Crater could be visited on a standalone one or two-night safari out of Arusha, but in practice it usually forms part of a longer (5-14 day) safari taking in some or all of the other highlights of the northern Tanzania safari circuit i.e. Serengeti National Park, Lake Manyara National Park, Tarangire National Park and Arusha National Park. – A day trip to Ngorongoro Crater is worth planning carefully. Vehicles are forbidden from entering the crater before 07h00, and they must leave before 18h00, and a hefty 'crater service fee' is payable every time a vehicle enter the crater. This combination of rulings has forged a situation where most safaris breakfast at their lodge before going on a game drive and carry a picnic lunch. Far preferable, however, to take a packed breakfast and lunch, allowing you to get down into the crater as early as possible, partly because early morning offers the best photographic light, but also because the place is at its most magical before the tourist hordes descend, with the main procession usually starting the descent from 08h00 onwards.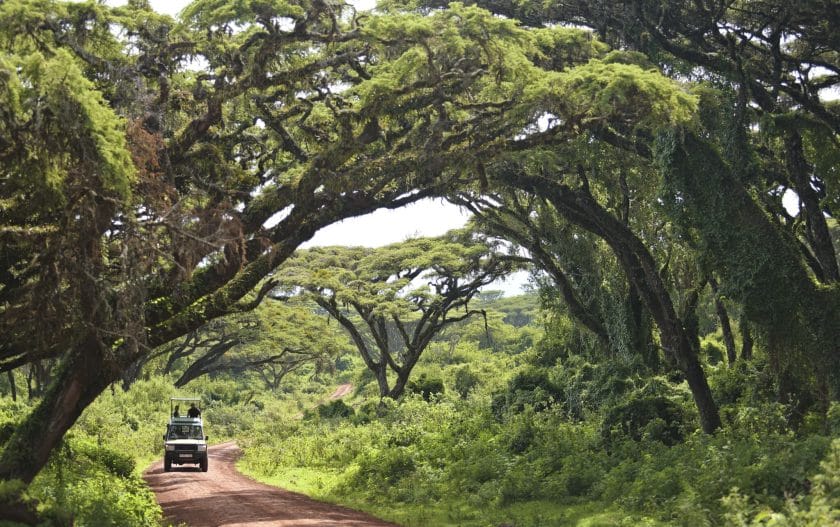 The Highlands Ngorongoro
The conservation authority forbids tourists from staying overnight within Ngorongoro Crater. But several tourist lodges and tented camps are perched on the lofty crater rim, offering fine views over the floor and its teeming wildlife, and there is also a campsite. Plenty of accommodation is also available in and around the town of Karatu, which straddles the main surfaced road from Arusha about 15 minutes' drive from Lodware Entrance Gate. The lodges on the crater rim are preferable in terms of views and for placing you as close as possible to the heart of the action, but accommodation in and around Karatu tends to offer better value for money. Either way, the elevated altitude of the crater rim and Karatu largely negate their near-equatorial location and nights can be decidedly chilly, so bring plenty of warm clothing to wear in the evening and early morning game drives.