Weather in Ngorongoro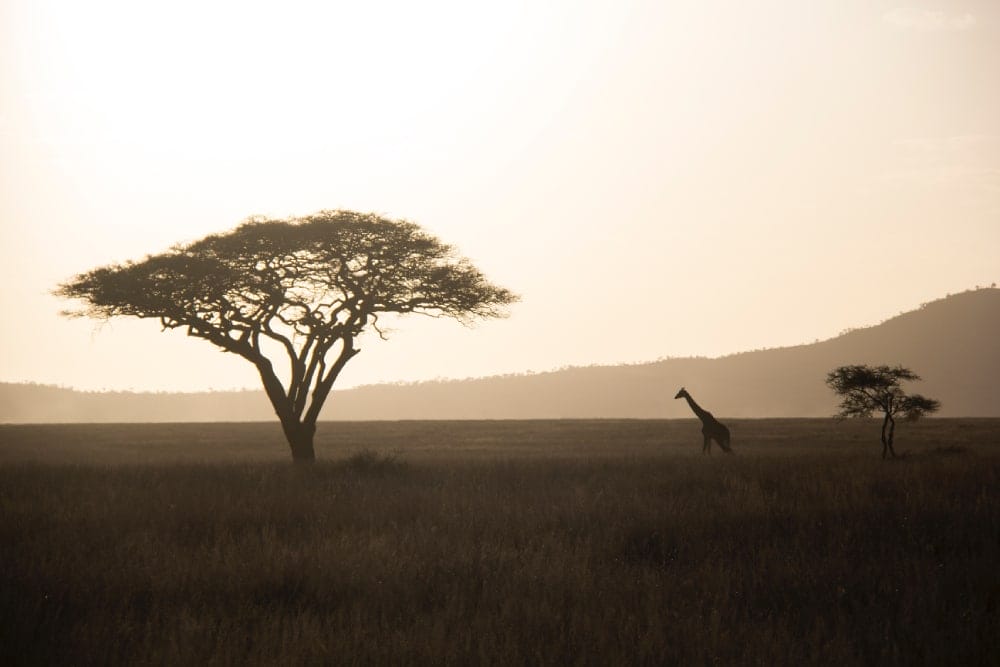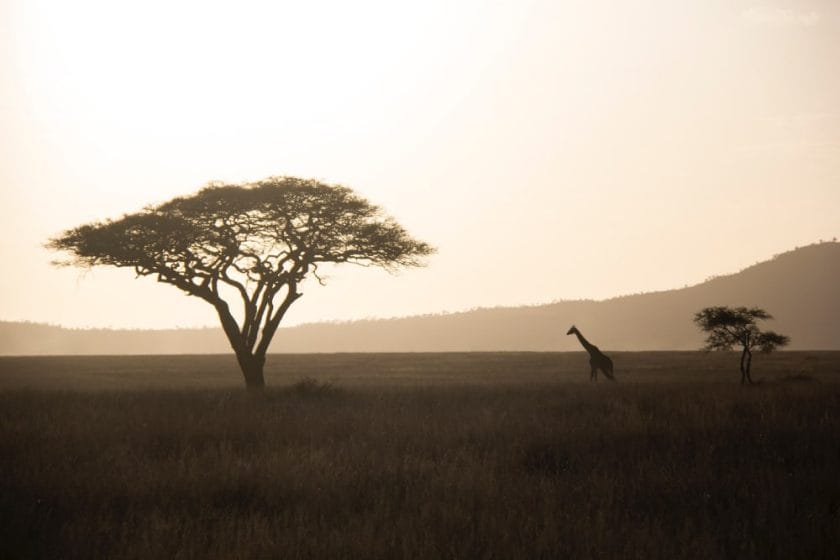 Although Ngorongoro and the Crater Highlands stand in the heart of the tropics less than 200km south of the equator, the high elevation (mostly above 2,000m) means the climate is surprisingly cool, seldom rising above 25°C by day and more often than not dropping to below 10°C by night. It tends to be sunny by day, but cloudy weather is far from unusual and the gap in altitude between the crater floor and rim usually results in a significant build-up of mist in the early mornings. Ngorongoro's tropical location means there is relatively little seasonal variation in average minimum and maximum temperatures, though the period from October to March tends to be a few degrees warmer than the closest months of May to August. Rainfall is far more seasonal, since it is largely associated with the moist trade winds that blow inland from the Indian Ocean over November to May. More than 80 percent of the annual precipitation of 1,000mm falls over these months, with December. March and especially April being the wettest months. By contrast, rainfall over June to September stands at less than 20mm per month. Despite this, it is fine to visit Ngorongoro at any time of year and there are several more compelling factors in deciding your timing than climate. Because the crater can get quite crowded with safari vehicles during peak seasons, those seeking a relatively untrammeled atmosphere might consider aiming for April and May, which are the quietest months for tourism, not only both in Ngorongoro but in all the other reserves along the northern Tanzania safari circuit.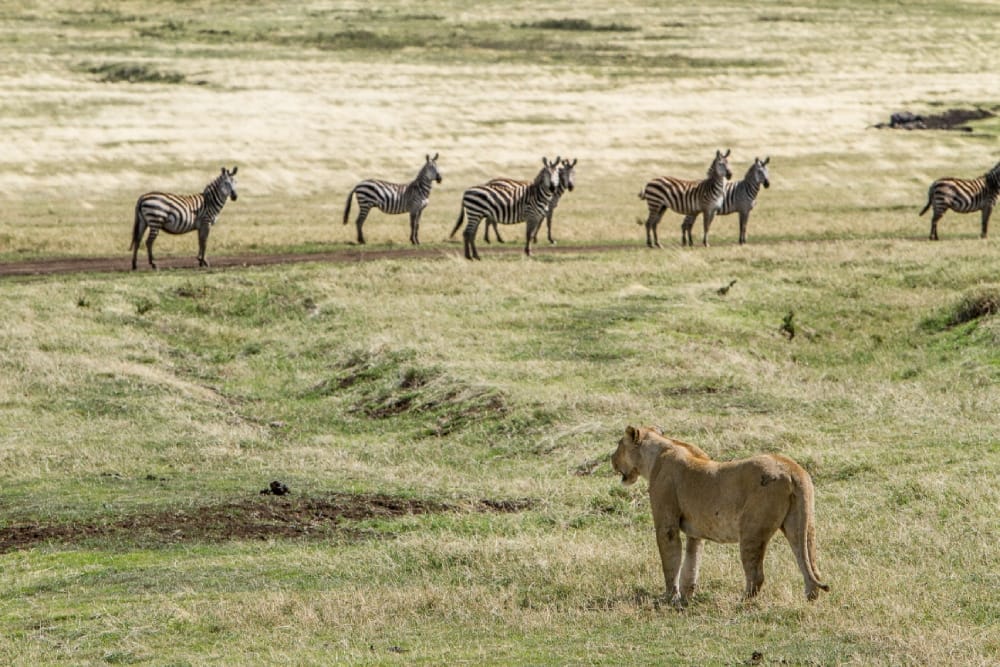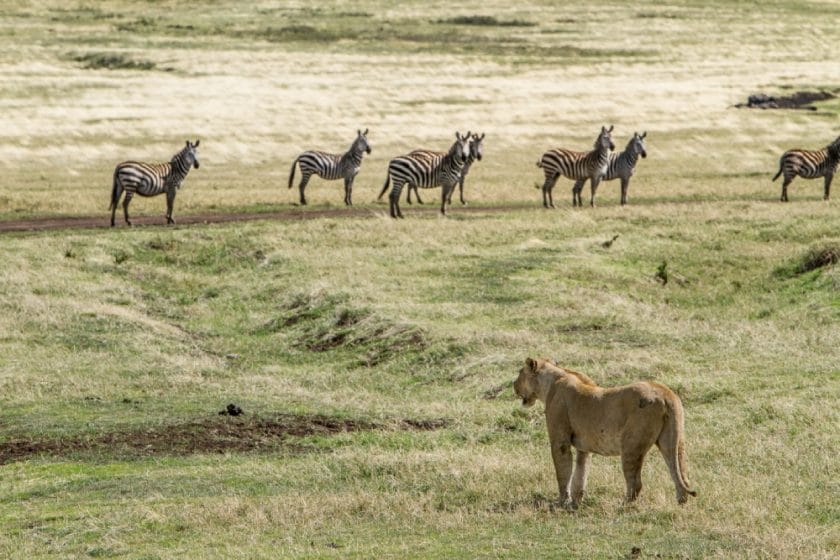 Since Ngorongoro is usually just a one- or two-night stop on a more extended holiday in Tanzania, the timing of a visit should also allow for seasonal factors at other sites on the itinerary. Those continuing on to the Serengeti might opt to time their safari to try to catch the wildebeest calving season in the south (February) or the peak period for river crossings in the north (August and September), while beach lovers on a safari-and-sand package would almost certainly want to avoid peak monsoon season on Zanzibar and the coast (April and May) and hikers tackling Kilimanjaro should aim to climb during one of its dry seasons (January to March or June to October).