Johannesburg safaris, tours & holiday packages
Africa's greatest economic powerhouse
Custom Johannesburg
Describe your dream trip
We'll source the best value
Book when you're ready
Built upon the world's wealthiest gold deposits, Johannesburg is the capital of Gauteng (the largest and wealthiest urban conglomeration in sub-Saharan Africa) and the busiest air gateway to the region
Johannesburg is most often visited as a gateway to places such as the Kruger National Park, and Pilanesberg and Madikwe game reserves. But despite its (justified) reputation as brash modern city and hotbed of crime, it has much to offer visitors. A highlight for many, situated a short drive west of the city centre, is the sprawling Cradle of Humankind. This UNESCO World Heritage Site has yielded some of the world's most important hominid remains, and several of the key fossil sites are open to visitors. Its centrepiece, however, is the award-winning Maropeng Visitors Centre, an innovative child-friendly installation that must surely qualify as the country's least-stuffy museum.
Popular Johannesburg safaris
These popular itineraries can be customised to match your budget and travel dates
Philip Briggs says
"Few leisure visitors grant 'Jozi' more than a grudging one-night stand dictated by flight schedules. But this thriving modern city deserves a chance, particularly if you have an interest in recent African history or contemporary arts and music. That said, do heed its reputation for crime, and take appropriate precautions!"
More on Johannesburg holidays
South of the CBD, evoking something of the city's 19th-century gold-rush flavour, Gold Reef City is an enjoyable family-orientated theme park and funfair set above a disused mine shaft. Next door, the sobering Apartheid Museum, opened by Nelson Mandela in 2002, contains an exhaustive selection of photographs, newsreels and imaginative displays documenting the apartheid era. Another popular activity is a guided day tour to Soweto, perhaps the most infamous of the black 'townships' created under apartheid. Soweto is dotted with sites associated with the struggle against apartheid, most poignantly the Hector Pieterson Memorial and Museum, whose 13-year-old namesake was felled by the first wave of police fire in the Soweto Uprising of 1976. A more contemporary Soweto landmark is the calabash-shaped FNB Stadium, which hosted the 2010 FIFA World Cup final between Spain and The Netherlands. And it's worth noting that Johannesburg's biggest attraction for many intra-African visitors is the opportunities for retail therapy presented by the continent's most impressive collection of shopping malls, centred on wealthy northern suburbs such as Rosebank and Sandton.
Johannesburg Map
Johannesburg's location on Google Maps

Frequently Asked Questions about Johannesburg
What vaccinations should I get?
This is all dependant on the countries that you will be visitng and due to the status of certain vaccinations changing at times, please consult our experts before getting vaccines. go there.
Is it okay to drink the water?
In some parts of Southern Africa it is safe to drink the tap water, however it is highly recommended to stick to bottled water (mostly supplied) during your trip as even drinkable African water is completely different in taste and… go there.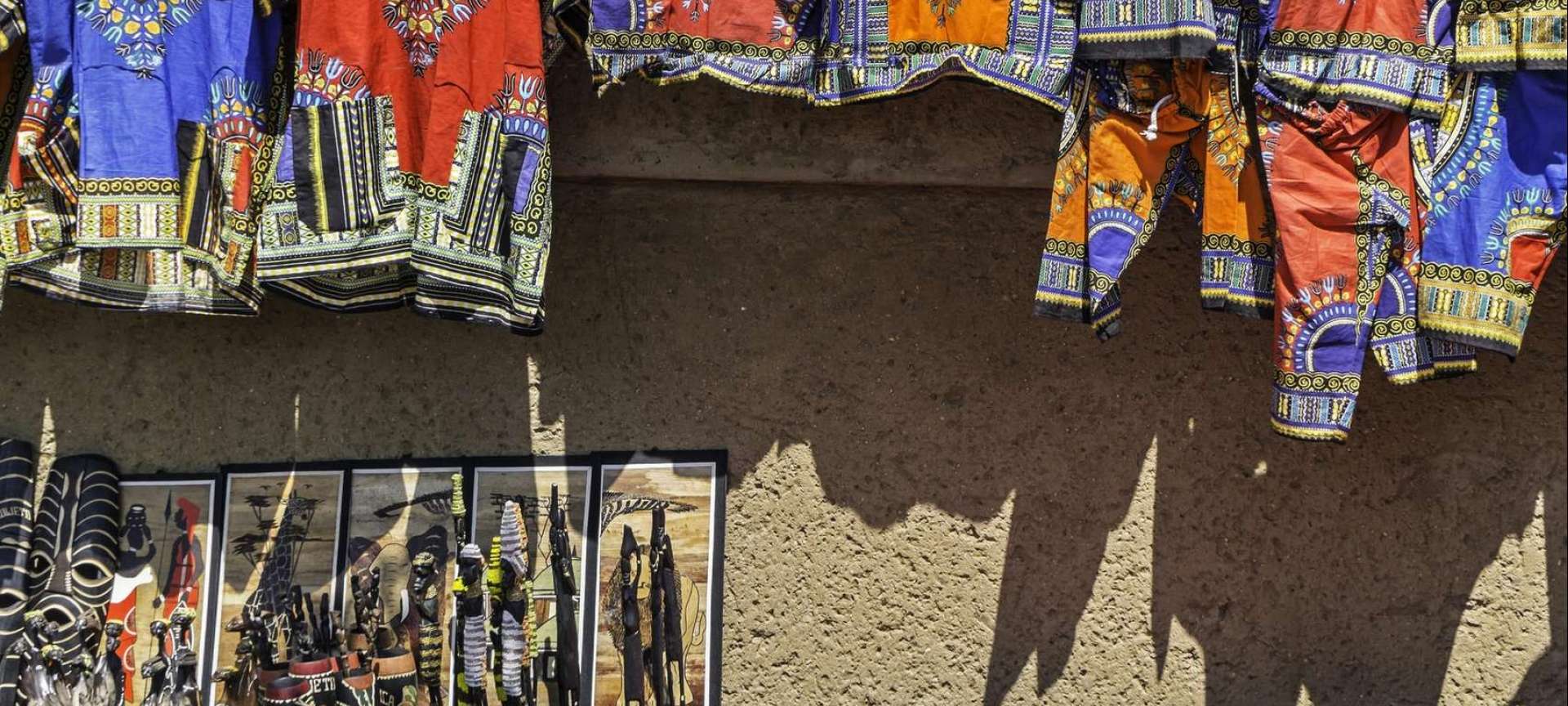 Reviews on our Johannesburg safaris
This was my first safari. I didn't expect to be so pampered. Everything was first class. We had everything provided for us before even asking. We had a dedicated team at our service. Megan was on call whenever we needed something and she…
Saada
from Nigeria
Tanya was an absolute delight to deal with. From the first phone call she was extremely polite, professional and very eager to facilitate my requests regarding our safari. Our 3 nights at the V & A Hotel were fabulous and Motswari Game…
Debbie
from Australia
Perfectly tailor-made tours that take all your wishes and requests into consideration. All my expectations were beyond fulfilled.
Henrik Wetterstrand
from Sweden
Living afar and trusting in an organisation with whom you have no previous knowledge can lead to feeling of mistrust and wondering whether what we have paid for actually exists. A little more proactive communication would have eased those…
Tony Russell
I just wanted to thank Discover Africa and Karl Svendsen - the safari was great - we saw many more animals than expected including cheetah, leopard, many lions and even a three-day old elephant calf. Additionally, we had our own hippo…
Margaret Dean
Planning the trip was managed extremely well especially since travel was at a busy time of year and not much notice was given. All communication was by email, and was responded to promptly and efficiently. Different options were provided…
Suzanne McKeen