Bwindi Impenetrable National Park safaris, tours & holiday packages
One of the world's most biologically diverse regions, Bwindi is also one of Africa's best places to trek to see the endangered mountain gorilla
Bwindi Impenetrable Forest and the Virunga mountains on the Rwandan side are the two best places to see the endangered mountain gorilla.
Bwindi covers only 330 square kilometres, but is home to almost half the remaining wild mountain gorilla population. This Unesco World Heritage Site is a jumble of dense tropical rain forests, steep hills and cascading waterfalls. It has a magnificent diversity of fauna and flora, including a wide variety of primate species, birds and butterflies. If you're a birder keen to find the endemic birds species of the Albertine Rift, Bwindi offers you a chance to find 32 of them.
Popular Bwindi Impenetrable National Park safaris
These popular itineraries can be customised to match your budget and travel dates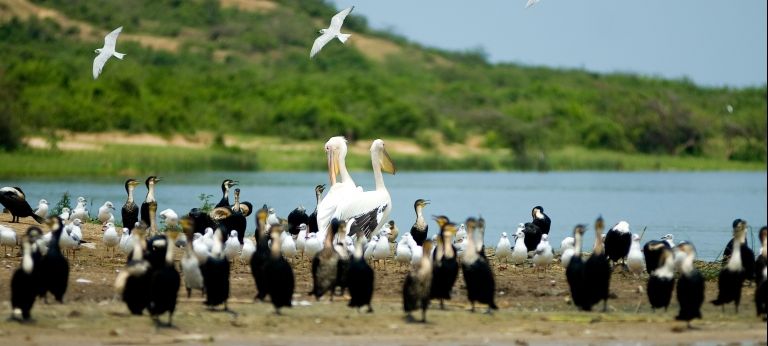 This is a safari for the serious birder wanting to see exciting new bird species, as well as chimpanzees and mountain gorillas
$ 7,720
£ 5,571
R 110,205
€ 6,393
per person
11 days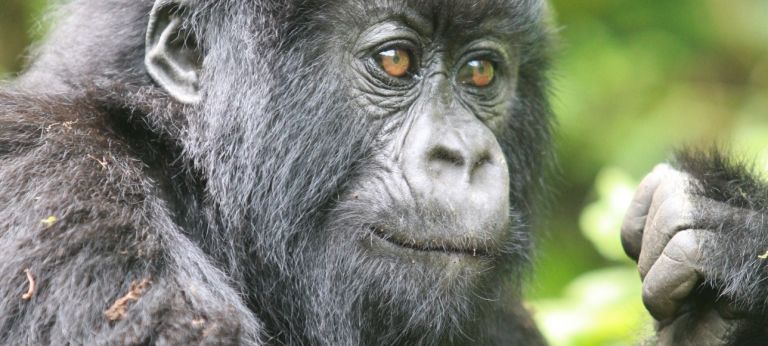 See mountain gorillas, chimpanzees, golden monkeys and tree-climbing lions, take a boat cruise and visit Rwanda's genocide memorial 
$ 9,125
£ 6,585
R 130,262
€ 7,556
per person
12 days
Megan Warrington says
"Bwindi has wonderful old forest and is a fabulous gorilla trekking destination. I love that your gorilla permit is linked to your passport number when you buy it, so there is no way your permit can go missing. "
More on Bwindi Impenetrable National Park holidays
Bwindi's main draw card remains the mountain gorillas. There are 20 families – 10 of them habituated – and more or less 400 individual gorillas here. Only 70 people may go to see them each day, so book early to avoid disappointment.
Uganda offers you the luxury of knowing exactly which family of gorillas you're going to see so it's possible to visit two different habituated mountain gorilla families on two consecutive days. This gives you a very good all-round experience. Bwindi has lodges in the north-west or Buhoma region and also the southern side. It's enjoyable to link the two areas by walking through the forest rather than driving all the way round.
Bwindi Impenetrable National Park Map
Bwindi Impenetrable National Park's location on Google Maps

Frequently Asked Questions about Bwindi Impenetrable National Park
What vaccinations should I get?
This is all dependant on the countries that you will be visitng and due to the status of certain vaccinations changing at times, please consult our experts before getting vaccines. go there.
Is it okay to drink the water?
In some parts of Southern Africa it is safe to drink the tap water, however it is highly recommended to stick to bottled water (mostly supplied) during your trip as even drinkable African water is completely different in taste and… go there.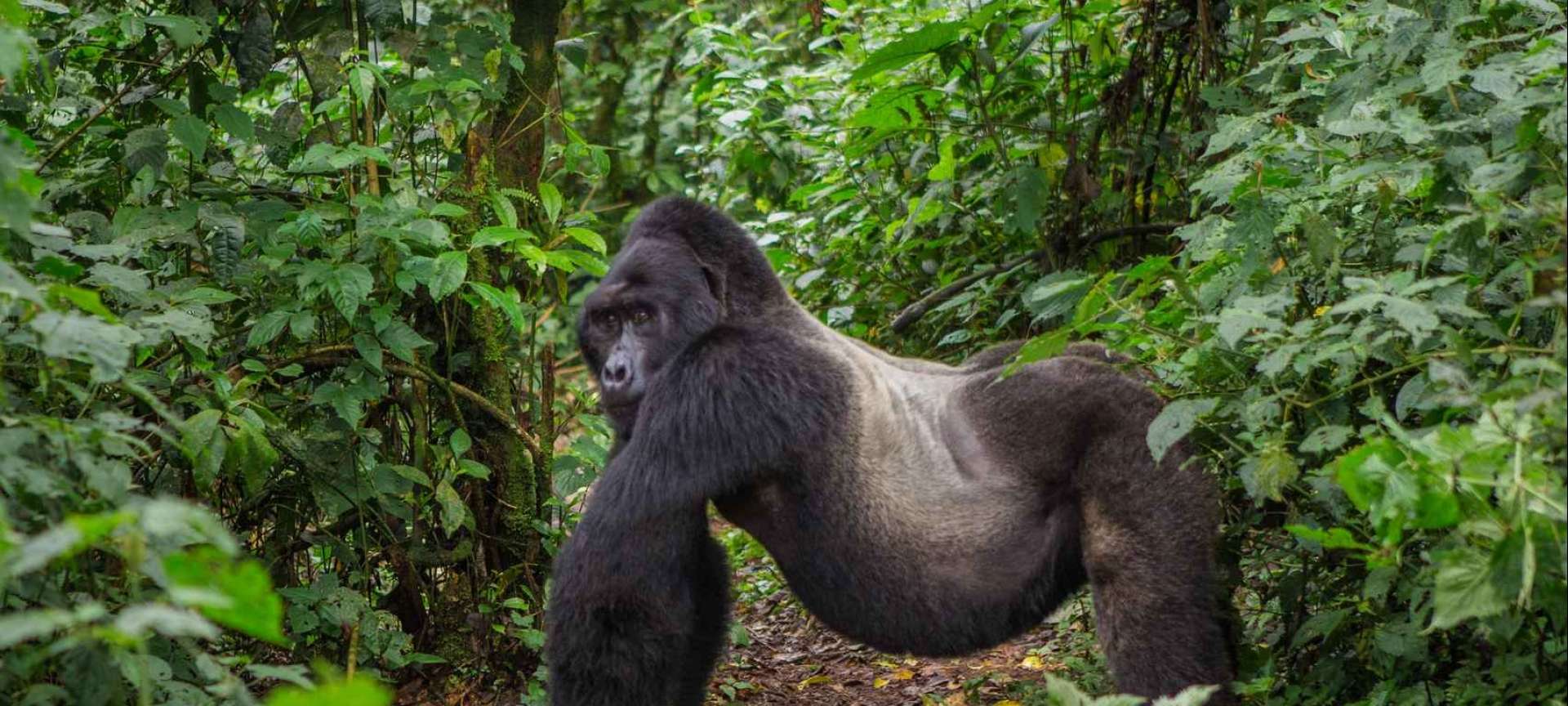 Reviews on our Bwindi Impenetrable National Park safaris
This was my first safari. I didn't expect to be so pampered. Everything was first class. We had everything provided for us before even asking. We had a dedicated team at our service. Megan was on call whenever we needed something and she…
Saada
from Nigeria
Tanya was an absolute delight to deal with. From the first phone call she was extremely polite, professional and very eager to facilitate my requests regarding our safari. Our 3 nights at the V & A Hotel were fabulous and Motswari Game…
Debbie
from Australia
Perfectly tailor-made tours that take all your wishes and requests into consideration. All my expectations were beyond fulfilled.
Henrik Wetterstrand
from Sweden
Living afar and trusting in an organisation with whom you have no previous knowledge can lead to feeling of mistrust and wondering whether what we have paid for actually exists. A little more proactive communication would have eased those…
Tony Russell
I just wanted to thank Discover Africa and Karl Svendsen - the safari was great - we saw many more animals than expected including cheetah, leopard, many lions and even a three-day old elephant calf. Additionally, we had our own hippo…
Margaret Dean
Planning the trip was managed extremely well especially since travel was at a busy time of year and not much notice was given. All communication was by email, and was responded to promptly and efficiently. Different options were provided…
Suzanne McKeen