Kibale National Park safaris, tours & holiday packages
All about chimpanzee trekking
Custom Kibale National Park
Describe your dream trip
We'll source the best value
Book when you're ready
Kibale is tropical green forest where you'll find outstanding birdlife, chimpanzees and 12 other primate species
Kibale National Park is the best place in Uganda to spend a morning or even a full day with the chimpanzees. It lies in one of the loveliest and most varied pieces of tropical forest in Uganda. Forest cover, interspersed with patches of grassland and marsh, dominates the northern and central parts of the park on an elevated plateau. Like the rest of Uganda, Kibale has magnificent bird life – over 375 species. It's also home to some 70 species of mammals, including 13 species of primates.
Popular Kibale National Park safaris
These popular itineraries can be customised to match your budget and travel dates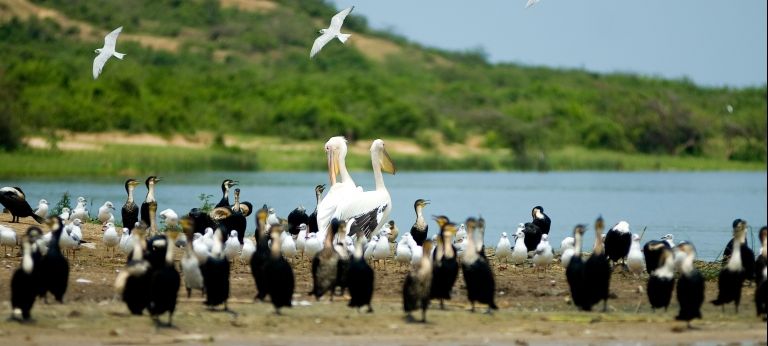 This is a safari for the serious birder wanting to see exciting new bird species, as well as chimpanzees and mountain gorillas
$ 7,720
£ 6,116
R 129,491
€ 6,832
per person
11 days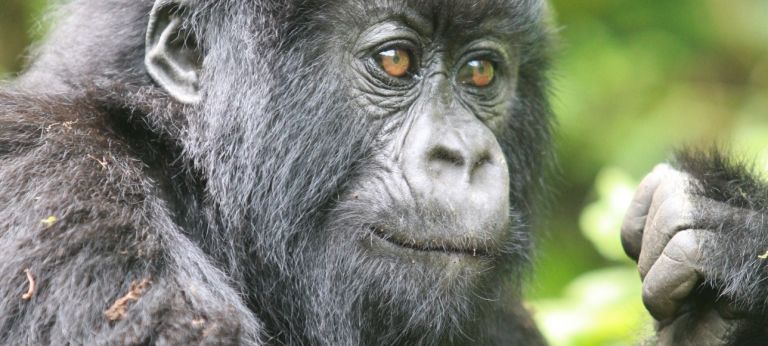 See mountain gorillas, chimpanzees, golden monkeys and tree-climbing lions, take a boat cruise and visit Rwanda's genocide memorial 
$ 8,980
£ 7,114
R 150,625
€ 7,946
per person
12 days
Megan Warrington says
"Kibale is a wonderful old world forest. Other than Mahale Mountains on Lake Tanganyika it's the best place to see chimps. I recommend the full day with the chimps rather than the hour in the morning or afternoon. They can be hard to follow so give yourself enough time with them. "
More on Kibale National Park holidays
When you go in search of chimps, you need to understand that they can be much harder to find and follow than mountain gorillas; they're quicker and could be higher up in the trees. To avoid possible disappointment when they're feeding high up in the forest canopy in the morning, try to arrange an afternoon chimp trek or spend the whole day with a group. Kibale links with Queen Elizabeth National Park to the south to create a 180-kilometre corridor for wildlife between Ishasha – the remote southern sector of Queen Elizabeth National Park – and Sebitoli in the north of Kibale National Park. Kibale is a must-visit part of Uganda's south-western circuit. The Kibale-Fort Portal area is one of Uganda's most rewarding destinations to explore. The park lies close to the tranquil Ndali-Kasenda crater area and within half a day's drive of Queen Elizabeth, the Rwenzori Mountains and Semuliki national parks, as well as the Toro-Semliki Wildlife Reserve. There are three good places to stay at near the park – Primate Lodge and Kibale Forest Camp, with Ndali on the western side probably your best option. Other places closer to the forest are adequate but not spectacular.
Kibale National Park Map
Kibale National Park's location on Google Maps

Frequently Asked Questions about Kibale National Park
What vaccinations should I get?
This is all dependant on the countries that you will be visitng and due to the status of certain vaccinations changing at times, please consult our experts before getting vaccines. go there.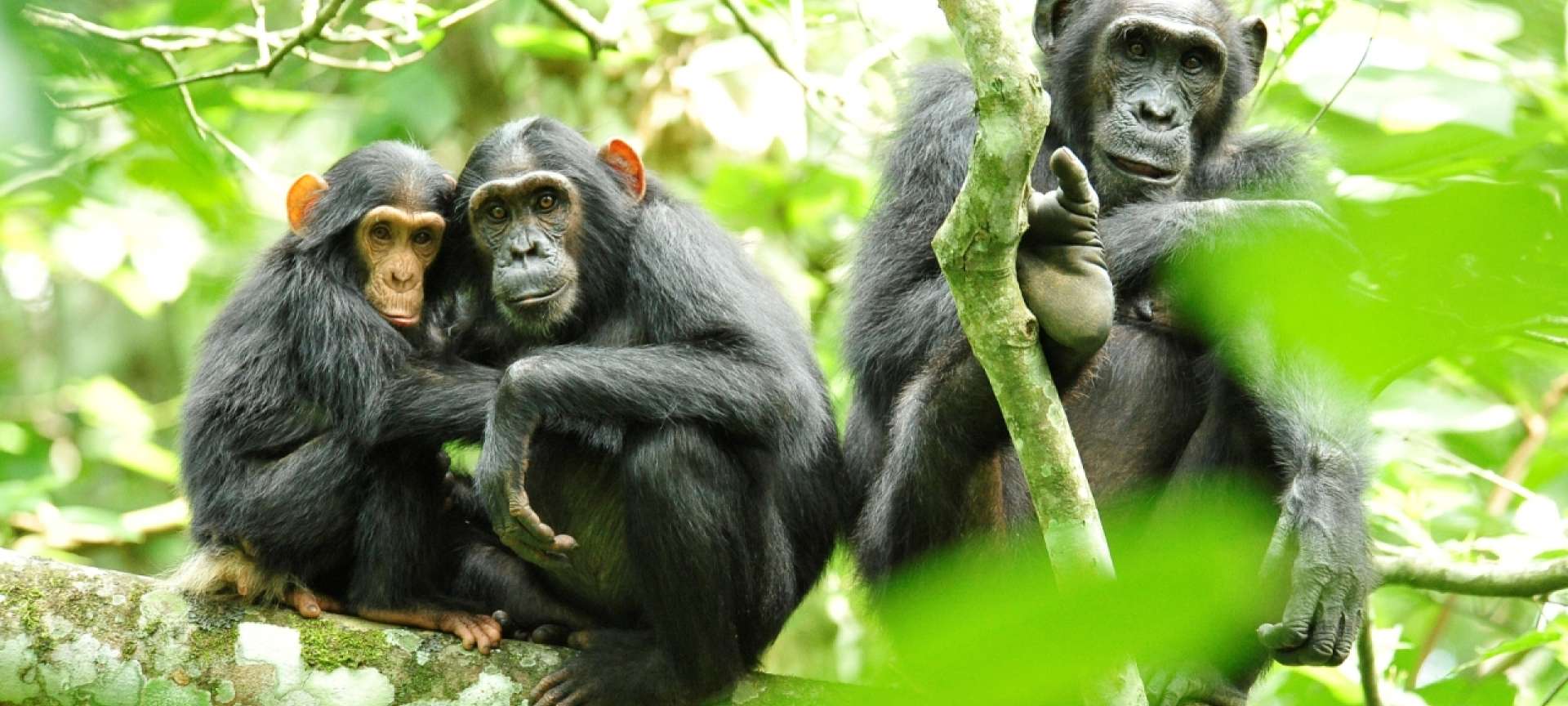 Reviews on our Kibale National Park safaris
Discover Africa and Carel has put in such an effort for us to experience the annual wildebeest migration, meticulous planning and accurate predictions with logical and the best accommodation options both sides of the Mara River guaranteed us…
Jates and Hil Oettle
from South Africa
All details were covered, all staff and food excellent, service was perfect - would highly recommend for sure.
Ron
from United States of America
Our trip was arranged by Carel Verhoef at discoverafrica.com and was perfectly organised. We flew into the Masai Mara from Nairobi and all flight connections and transfers were arranged for us and went like clockwork. Carel was also very…
Geoffrey Burton
from South Africa
Our service from Carel at Discover Africa was outstanding. His recommendations on the timing of our trip, the lodges we should book, communication and overall assistance ensured that our trip went off very smoothly and that we were in the…
Patti Legg
from South Africa
Discover Africa planned our safari to East Africa and we were certainly in the right areas at the right time, our itinerary was well designed to maximize time with the migration and related sightings - logistics ran smoothly and all in all…
Billy
from South Africa
Excellent combination of calling to chat about plans and details, followed up with emailing of detailed information. Made all arrangements easy for us from the actual booking to payment procedures, exchange rate recommendations, visa advice,…
Saldrix
from South Africa