Kafue National Park safaris, tours & holiday packages
The perennial Kafue River and seasonal Busanga floodplains are the star attractions in a varied national park that boasts thriving cheetah and African wild dog populations
The Kafue is an impressive river worth exploring, but the seasonally inundated Busanga floodplains should feature on every Zambian safari itinerary. Only accessible when the waters recede during the dry season, the grassy plains are interspersed with tree islands that create an incredibly scenic landscape peppered with all manner of wildlife.
In midwinter Busanga still, holds a large amount of water and the mists that rise off the submerged floodplains creates spectacular scenes that are at their enthralling best at sunrise and sunset. Birdlife and lions are especially prolific on the Busanga floodplains.
Popular Kafue National Park safaris
These popular itineraries can be customised to match your budget and travel dates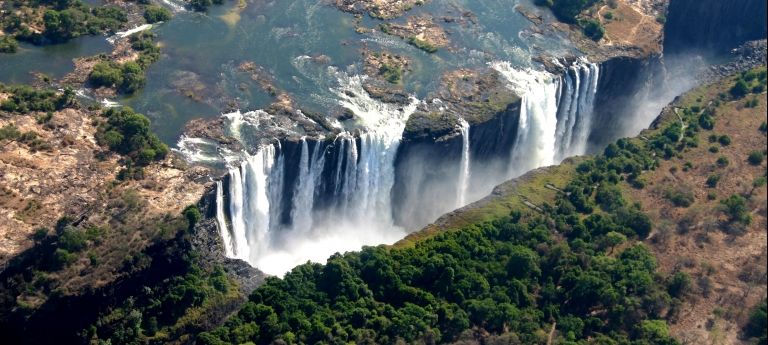 Combine water and wildlife in a journey that takes you from the Victoria Falls to Kafue and South Luangwa national parks – Zambia at its best
$ 8,470
£ 6,619
R 145,495
€ 7,283
per person
9 days
Stephen Michael Cunliffe says
"Wildlife is making a strong comeback in the Kafue and the huge sprawling conservation area is on the up. There are few better places in Zambia to go in search of cheetah and wild dog, but the Busanga Plains in the north of the park is a wildlife-rich wilderness that's not to be missed."
More on Kafue National Park holidays
Kafue also boasts healthy, expanding populations of both cheetah and African wild dog. After decades of poaching, these carnivores are making a strong comeback, especially in the southern region of the park around Nanzhila. Roan antelope is another notable species to keep an eye out for during your visit. It's fair to say that Kafue's wildlife renaissance is largely due to the support of the Norwegian Agency for Development Cooperation (NORAD) and the World Bank.
The southern region of Kafue is located surprisingly near Livingstone, making it an ideal safari destination to combine with a visit to the Victoria Falls. This is a place for the adventurous nature lover who doesn't mind working a bit harder for wildlife sightings in order to enjoy not having to share them with anyone else.
Wilderness Safaris hold a monopoly over the Busanga Plains, so if you want to experience life on this captivating floodplain then expect to pay for the privilege.
Kafue National Park Map
Kafue National Park's location on Google Maps

Frequently Asked Questions about Kafue National Park
When is the best time to visit Ithala Game Reserve?
The best time to visit Ithala Game Reserve is during the dry winter months, from May to September. During this season it is easier to spot the wildlife since the grass is eaten by herbivores. Expect to encounter and sight birds - such as… go there.
Reviews on our Kafue National Park safaris
Discover Africa and Carel has put in such an effort for us to experience the annual wildebeest migration, meticulous planning and accurate predictions with logical and the best accommodation options both sides of the Mara River guaranteed us…
Jates and Hil Oettle
from South Africa
I just wanted to thank Discover Africa and Karl Svendsen - the safari was great - we saw many more animals than expected including cheetah, leopard, many lions and even a three-day old elephant calf. Additionally, we had our own hippo…
Margaret Dean
We had the most wonderful time in Tanzania. We left yesterday and miss it already. We saw the big 5 and felt super lucky to see the lions and leopard with their kill. Our guide was also wonderful. Thank YOU for planning our trip of a…
Debbie Wei
All details were covered, all staff and food excellent, service was perfect - would highly recommend for sure.
Ron
from United States of America
We had a wonderful experience with the Discover Africa team on our trip to Kilimanjaro and Zanzibar. Due to unforeseen circumstances we needed to head down early and their team were most helpful in arranging exciting new options for us while…
Mark Tomlinson
from South Africa
Every one was so helpful in making the arrangements. The booking people helped in all the questions we had, they were polite and helpful. The tour and lodge were amazing. Every one was helpful and very interesting to talk to. They made our…
Shelia
from United States of America