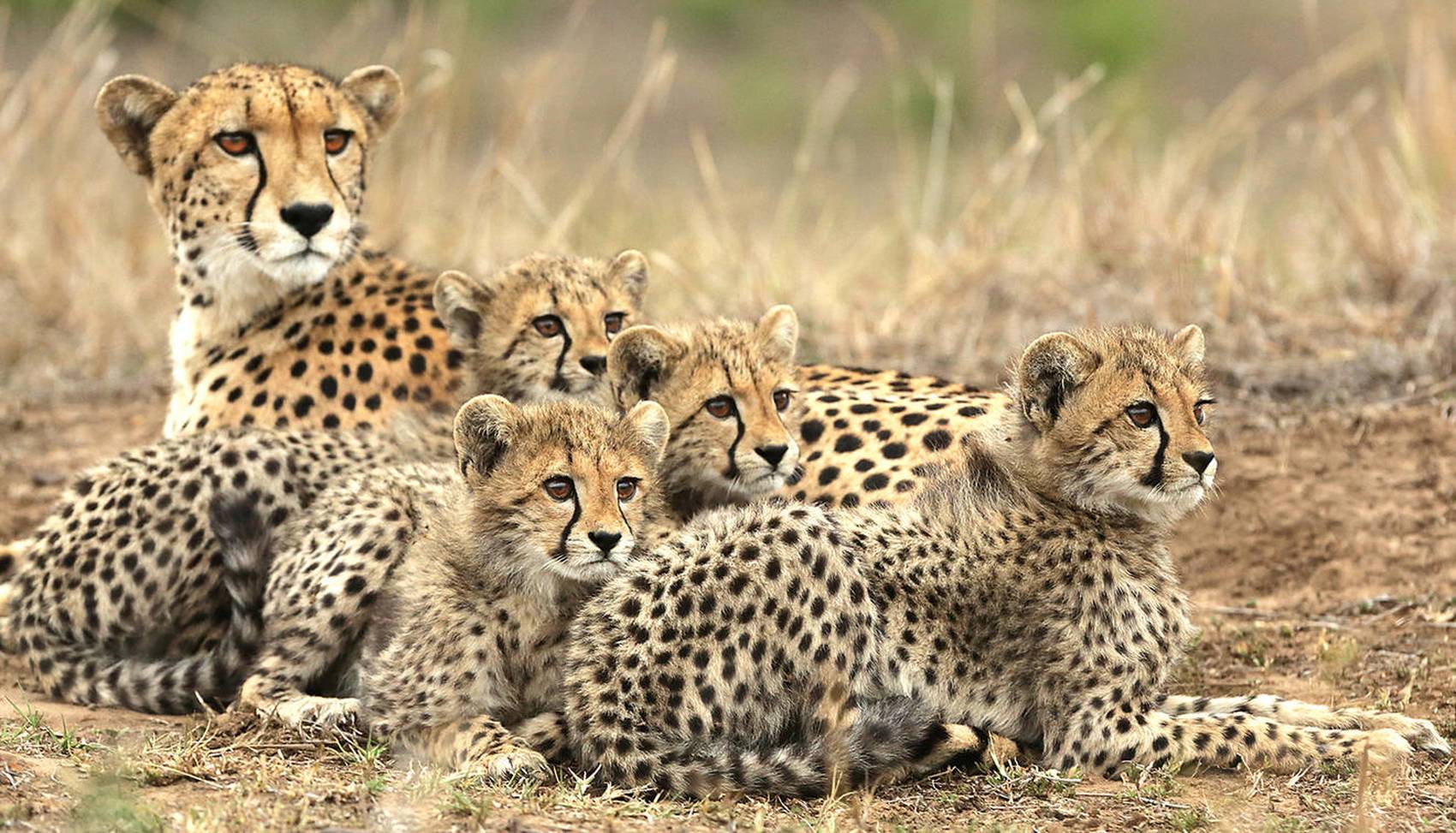 Phinda Game Reserve Safari
The ultimate guide to your next Phinda Game Reserve Safari
View 4 Phinda Safaris
View Photos
Get to Know Phinda Game Reserve
This prestigious 230-square-kilometre private reserve reliably produces good sightings of lion, cheetah, elephant, rhino and other wildlife over the course of a couple of days
Phinda, the largest private reserve in northern KwaZulu-Natal, provides an exclusive guided game viewing experience comparable in style and quality to the legendary private reserves bordering the Kruger Park. All the Big Five are present, including the endangered black rhino. Phinda is also home to plentiful white rhino, but the biggest local specialty is cheetah, which tends to be very habituated, allowing for great close-up behavioural viewing.
Phinda Game Reserve Video
Travel with Peace of Mind
Plan your safari with confidence. Refundable deposits and flexible rebooking terms standard on your African safari.
Refundable
Rebookable
Flexible
Authentic
---
Why travel with us?
Recent reviews from travellers who planned and booked their Africa trips with Discover Africa Safaris
Most lodges and hotels will have safes for your valuables either in your room or at the reception.
The local currency is the South African Rand (ZAR). There are numerous currency exchange outlets and the main credit cards (Visa, MasterCard, Amex and Diners) are normally accepted everywhere.
Most petrol stations and toll roads take credit cards, but always have a small amount of cash on you for tips etc. Numerous ATMs can be found in all the big towns.
The best time to visit the Phinda Private Game Reserve is during the dry winter months of May to September. These months provide excellent game viewing opportunities as the wildlife congregates around water sources.
Southern Africa is a hot wildlife destination. There is a world of luxury bush camps, lodges and Eco-friendly tourist establishments in the heart of wildlife heaven.
Show More FAQs
---
© Copyright Discover Africa Group