South African Holiday Adventure (10 days)
South African Holiday Adventure (10 days)
Explore the southern-most city on the African continent, before jetting off to spot the Big Five
This South African safari adventure takes you to the tip of the African continent, giving you the chance to explore Cape Town's best attractions such as the Victoria & Alfred Waterfront, the lush green Cape Winelands, before heading to the KwaZulu-Natal province to track the Big Five species - lion, leopard, elephant, rhino and buffalo.
JanPeak
FebPeak
MarPeak
AprLow
MayLow
JunLow
Jul
Aug
Sep
Oct
DecPeak
Costing tip: When comparing with other companies, remember most of them only show the low season rate. How pricing works >
What to Expect on This Safari
This popular itinerary can be customised to match your budget and travel dates by adding/removing a few days or selecting different lodges
Welcome to Cape Town
When you arrive at Cape Town International Airport, you will be transported to The Cape Grace Hotel, which will be your home for the next four days with bed and breakfast included.
You'll have the chance to explore Cape Town's busy city life, lush green winelands and world-class beaches.
Meals: Bed and breakfast
Transport: Included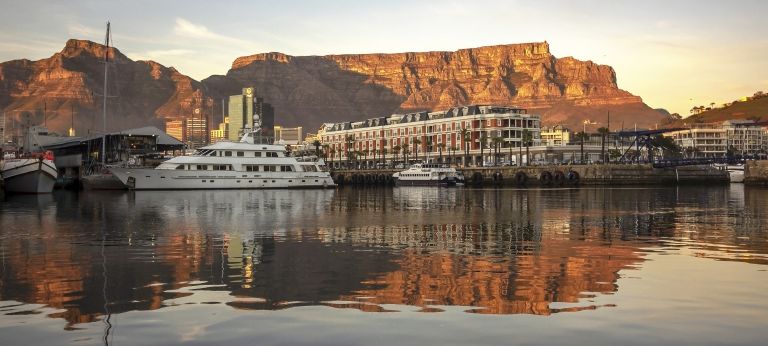 Explore the Cape Winelands
After spending four nights in Cape Town, you will be transferred to Majeka House in the heart of Stellenbosch, surrounded by mountains and vineyards, making it one of South Africa's leading wine estates. Your stay here will be on a bed and breakfast basis.
Explore Stellenbosch with its interesting shops, galleries and museums. Take in its beautifully preserved Cape Dutch and Victorian architecture and explore the renowned local wine route. An a ideal way to relax and get ready for the safari portion of your holiday.
Meals: All meals and selected drinks
Transport: Included
Track the Big Five in KwaZulu-Natal
After spending a relaxing few days in the Cape Winelands, you'll head to thePhinda Forest Lodge situated in KwaZulu-Natal's Phinda Game Reserve. You will fly from Cape Town t Durban and then be transferred by road to Phinda Game Reserve. This will be your home for the next three nights with your meals included.
The Phinda Game Reserve boasts an impressive 23 000 hectares of prime Big Five wilderness in KwaZulu-Natal. - It's also home to more than 3,000 of these African rare antelope. Enjoy activities such as your full three days tour - adventuring, tracking the Big Five, birdwatching, fishing, stargazing and hiking.
Meals: All meals and selected drinks
Transport: Included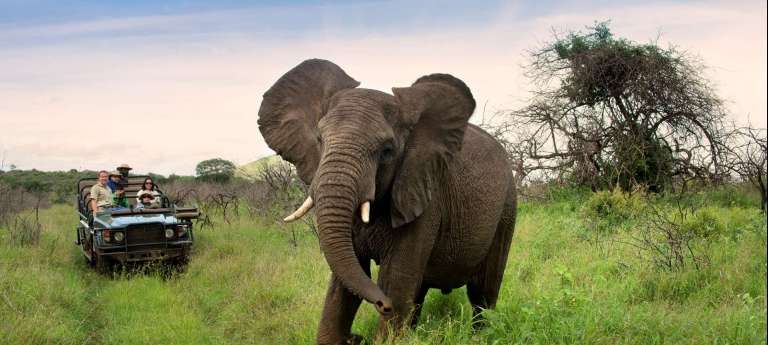 Goodbye - for now!
After a game drive and breakfast, you will be transferred by road to Durban Airport where your journey ends.
Recommended Iteniraries and Tours