Said to be one of the best countries for bird watching in the world, South Africa is home to a flock of great birding spots where about 900 species of birds are waiting for your binoculars to rest on their breast.
#1 Cape Town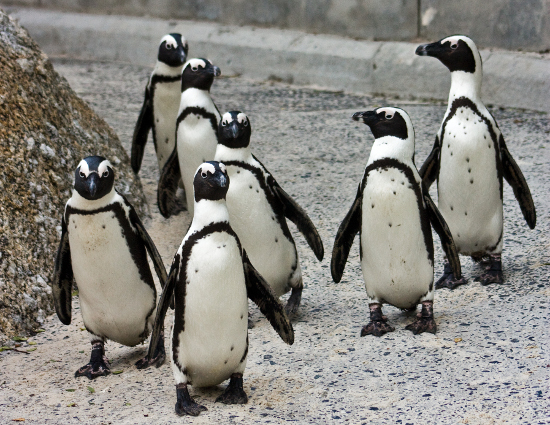 Above: African Penguins by Nicolas Raymond
Among all the historic landmarks and cultural buzz flit a variety of native bird species which include the Cape Sugarbird, the Hottentot Buttonquail, the Orange-breasted Sunbird, the Cape Siskin, and the Protea Seedeater. Cape Town offers the best sea bird watching in South Africa, viewing which includes the opportunity to see a variety of Albatross, Giant Petrel, Antartic Prion, Antartic Cape Gannet Shearwater, Storm Petrel, very rare South Polar Gulls and Terns.
Also, if you join a Cape Point Peninsula Tour which takes you down to Cape Town's peninsula suburb of Simon's Town, you can check out the flourishing Africa penguin colony.
#2 Kruger National Park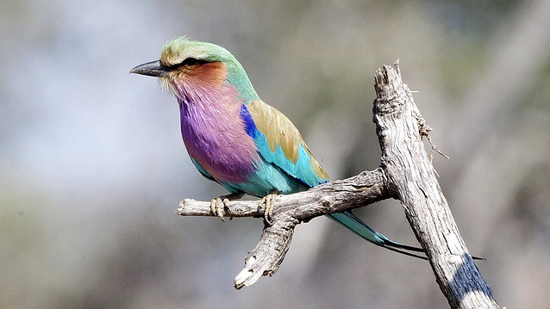 Above: Lilac Breasted Roller by Lip Kee
Out of the 507 bird species swooping around the park, the Bateleur Eagle, Brown Snake Eagle, African Fish Eagle and Tawny Eagle command the sky. Smaller, colourful species like Lilac Breasted Rollers, Bee-Eaters, Kingfishers, Weavers and Starlings also share the park's air space with these prominent raptors. The spot which is said to be the best for bird watching in Kruger Park is in the south around Lower Sabie and in the north around Pafuri. River banks and waterholes are where water birds like grey louries and hornbills are best seen. Guided wilderness walking trails are best for bird viewing; having someone who know what to look for and where helps a great deal.
#3 De Hoop Nature Reserve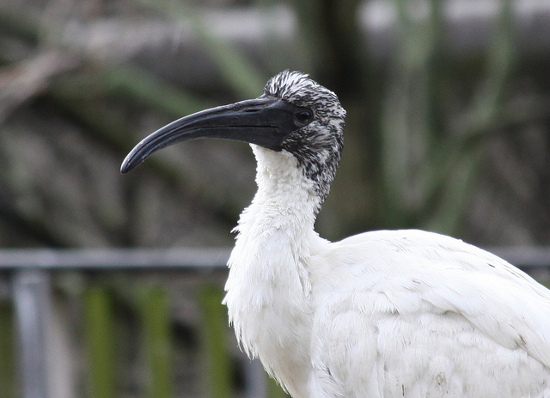 Above: African Sacred Ibis by Drew Avery
De Hoop's rich fynbos kingdom is complemented by its 260 different bird species. Feathered friends which help make up this impressive resumé include several pairs of Fish Eagle, 12 waterfowl species and 13 species of migrant wader. The Potberg Mountains in the reserve are home to a colony of endangered Cape vultures. Great White Pelicans, Black Winged Stilts, Pied Avocets, and Caspian Terns can be spotted in the area, as well as Peregrine Falcon, Little Egret, Spoonbill, Grey Heron, Glossy Ibis and African Sacred Ibis. A truly beautiful and diverse stretch of South Africa for bird watching.
#4 Greater St. Lucia Wetland Park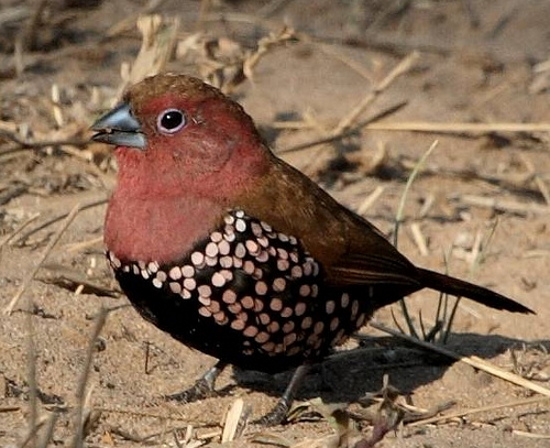 Above: Pink-throated Twinspot by Alan Manson
Renamed the iSimangaliso Wetland Park, this sub-tropical paradise is a World Heritage site and is home to a whopping 526 bird species among which the Rufous-bellied Heron, Saddle-billed Stork, Lesser and Greater Flamingo can be found. The list of other species which can be found rival the length of the Great Wall of China, with Southern Banded Snake-Eagle, Buff-spotted Flufftail, Lesser Jacana, Caspian Tern, Livingstone's Turaco, Green Malkoha, Swamp Nightjar, Mangrove Kingfisher, African Broadbill, Eastern Nicator, White-throated Robin-Chat, Brown Scrub-Robin, Bearded Scrub-Robin, Rudd's Apalis, Woodwards' Batis, Short-tailed Pipit, Rosy-throated Longclaw, Gorgeous Bush-Shrike, Neergaard's Sunbird, Green Twinspot, Pink-throated Twinspot, and Grey Waxbill. All of that is near impossible to say in one breath.
#5 Kariega Game Reserve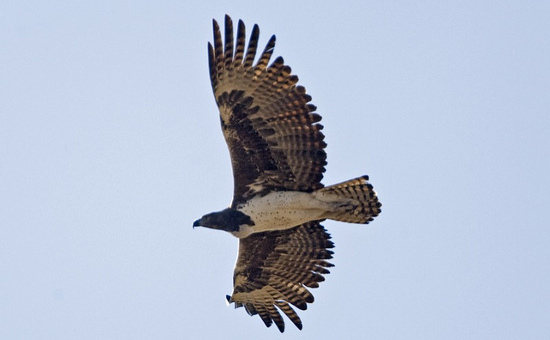 Above: Martial Eagle by Lip Kee
Eastern Cape's bushveld sees Kariega Game Reserve and it's healthy raptor population. The area supports breeding and nesting of Martial Eagle, Crowned Eagle, African Fish Eagle and many Kingfisher species, which are the headliner birds of the show.
What is the best time of year for bird watching in South Africa?
The best time for South Africa bird watching in South Africa is from September to March.
During this time it's spring to late summer. Peak viewing happens between December and January – midsummer. Allow 7-14 days for a thorough bird watching tour. Speak to one of our journey experts who can tailor-make a birding safari that matches your needs.
Resources:
---