Kalahari Desert safaris, tours & holiday packages
From the rolling red dunes of the Kgalagadi transfrontier conservation area, to the sparse grasslands of Botswana's Central Kalahari, this is an arid wilderness that is rich in in desert-adapted wildlife and unsurpassed scenic beauty.
The Kalahari is home to the regal black-maned lion, secretive leopard and endangered African wild dog. But the desert is also regarded as the best place in Africa to view cheetah in the wild. With its abundant herds of springbok and scattering of steenbok, the Kalahari's wide-open landscapes provide a perfect hunting ground for Africa's fastest land mammal. Visitors who are fortunate enough to spend some time in the company of a Kalahari cheetah stand an excellent chance of watching this amazing speedster in action as it hunts its favoured antelope prey at high speed.
Popular Kalahari Desert safaris
These popular itineraries can be customised to match your budget and travel dates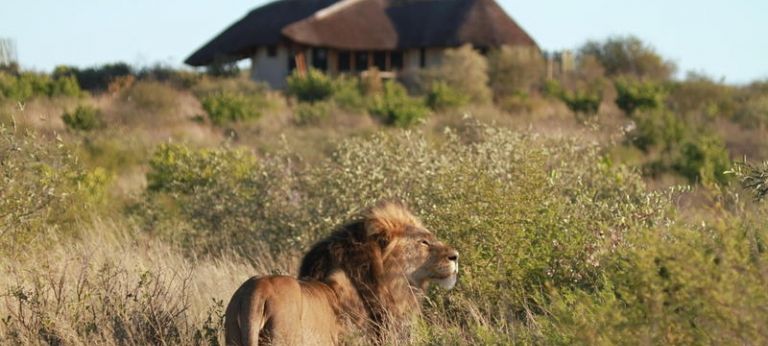 Experience three of Botswana's highlights – the Central Kalahari, Okavango Delta and Kwando Linyanti – wilderness areas that take you from arid desert to lush wetlands
$ 4,160
£ 3,106
R 64,340
€ 3,732
per person
7 days
Stephen Michael Cunliffe says
"I know of no better place to go when I'm looking to decompress than the Kalahari. The solitude, big skies, wide-open spaces and deafening silence of this ancient desert are like no other place on earth. And having top quality wildlife sightings all to yourself is a real privilege."
More on Kalahari Desert holidays
The Kalahari is believed to be one of the oldest deserts in the world, occupying a huge sprawling sandy basin that extends from eastern Namibia across most of Botswana as well as spilling over the border into the Northern Cape region of South Africa.
The Kalahari's varied landscapes and unique wildlife species are conserved within three primary protected areas: the wild and remote Khaudum National Park in Namibia, the scenically spectacular Kgalagai Transfrontier Conservation Area spanning the border between South Africa and Botswana, and the gigantic Central Kalahari Game Reserve in Botswana.
All three of these reserves share a real sense of space, solitude and wilderness. The burnt red dunes of the Kgalagadi provide the most mesmerising and impressive landscape, but all three parks offer excellent wildlife viewing opportunities. The Kgalagadi is the most popular and accessible of the reserves, while Khaudum sees no more than a handful of self-drive visitors per year.
Kalahari Desert Map
Kalahari Desert's location on Google Maps

Frequently Asked Questions about Kalahari Desert
What vaccinations should I get?
This is all dependant on the countries that you will be visitng and due to the status of certain vaccinations changing at times, please consult our experts before getting vaccines. go there.
Is it okay to drink the water?
In some parts of Southern Africa it is safe to drink the tap water, however it is highly recommended to stick to bottled water (mostly supplied) during your trip as even drinkable African water is completely different in taste and… go there.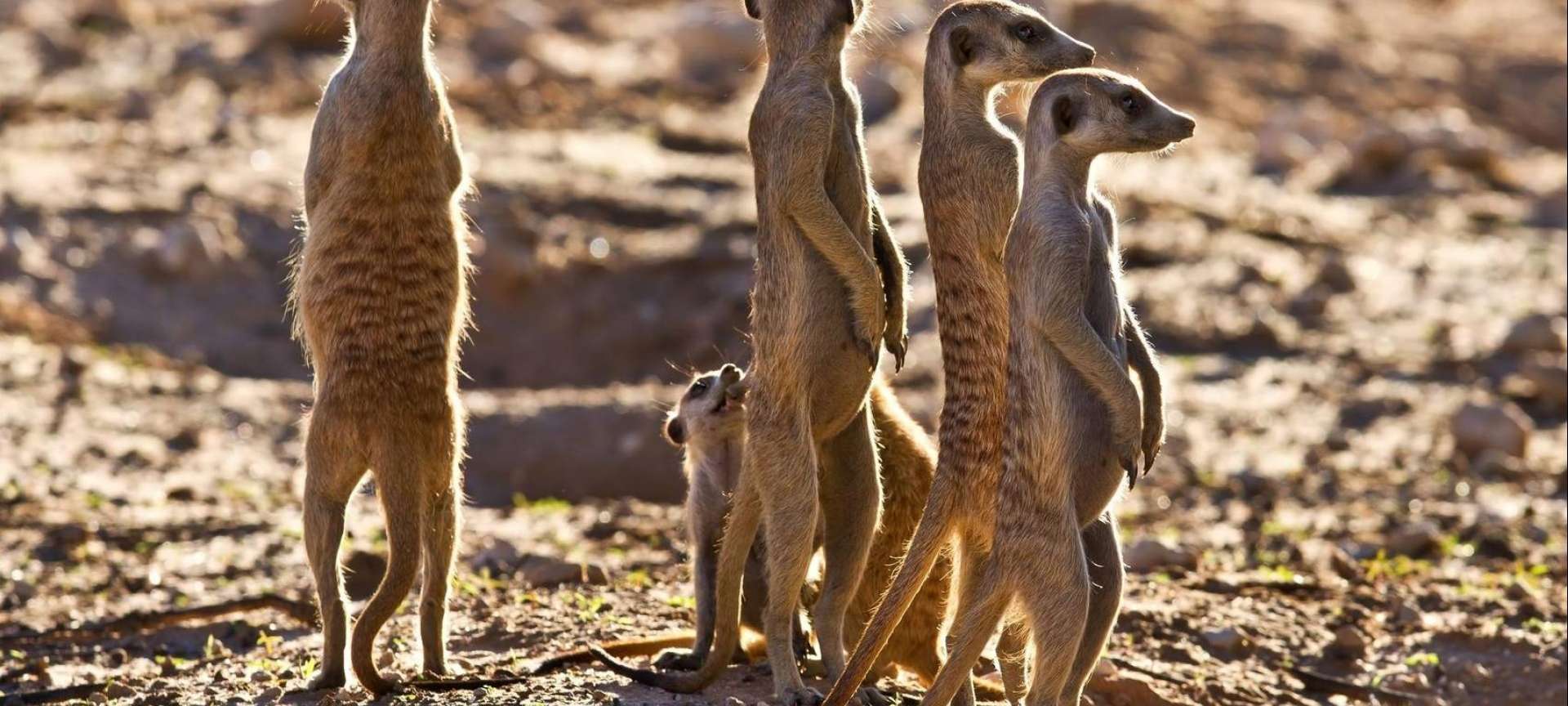 Reviews on our Kalahari Desert safaris
Since the beginning, agents and staff of Discover Africa already work in a professional way for me to plan the trip. Their quick responses to my questions help us a lot before departing from our place to the Africa continent. When we were…
YT
from Hong Kong
This was my first safari. I didn't expect to be so pampered. Everything was first class. We had everything provided for us before even asking. We had a dedicated team at our service. Megan was on call whenever we needed something and she…
Saada
from Nigeria
Tanya was an absolute delight to deal with. From the first phone call she was extremely polite, professional and very eager to facilitate my requests regarding our safari. Our 3 nights at the V & A Hotel were fabulous and Motswari Game…
Debbie
from Australia
Perfectly tailor-made tours that take all your wishes and requests into consideration. All my expectations were beyond fulfilled.
Henrik Wetterstrand
from Sweden
Living afar and trusting in an organisation with whom you have no previous knowledge can lead to feeling of mistrust and wondering whether what we have paid for actually exists. A little more proactive communication would have eased those…
Tony Russell
I just wanted to thank Discover Africa and Karl Svendsen - the safari was great - we saw many more animals than expected including cheetah, leopard, many lions and even a three-day old elephant calf. Additionally, we had our own hippo…
Margaret Dean