Moremi Game Reserve safaris, tours & holiday packages
Moremi offers more to adventurous travellers
Custom Moremi Game Reserve
Describe your dream trip
We'll source the best value
Book when you're ready
Glide among labyrinths of papyrus in a dug-out canoe, spot a Pel's fishing-owl and experience the sun setting over the silhouettes of mokolwane palm trees in one of the most unique ecosystems in the world
Moremi Game Reserve is a juxtaposition of landscapes. Here, mopane woodland rubs shoulders with acacia forests and papyrus-lined lagoons. The reserve forms part of the Okavango Delta, the only inland delta in southern Africa, and offers explorers not only a wide variety of fauna and flora, but also game activities to suit every taste and fitness level. Visitors can enjoy a morning boat ride, floating between hippo pods and spotting a wide variety of waterbirds. At most lodges and camps, afternoons are usually spent tracking game in an open game-viewing vehicle. Some lodges also offer walking safaris.
Popular Moremi Game Reserve safaris
These popular itineraries can be customised to match your budget and travel dates
Carla Lewis-Balden says
"Moremi was my first introduction to unspoilt Africa, the one without tar roads and cars jostling to get their Kodak moment of a pride of lions. Here it's not about ticking of the number of animal species on a list, but rather about experiences – gliding Zen-like through papyrus channels on a mokoro, listening to the call of an African fish–eagle while relaxing on the deck of your tent or watching the sun set over the distinctive silhouettes of the mokolwane palm trees. If you are a safari junkie, you will not be disappointed either. Moremi has one of the largest concentrations of elephants in the world, a beautiful lion population and dense herds of buffalo. David Attenborough would feel very much at home here."
More on Moremi Game Reserve holidays
Animals of the delta have adapted to their watery habitat, including the broad-shouldered lions that wade through the swamps, their physique far more stocky and muscular than that of their landlocked cousins. These lions have adapted to hunting Cape buffaloes. Apart from the Big Four (the park does not have any rhinos), there is also a wide variety of interesting antelope species like the red lechwe, puku and sitatunga.
Birdwatchers will find kingfishers, wattled cranes, African fish-eagles and if they are lucky, the elusive Pel's fishing-owl. Moremi offers a variety of luxury tented camps, most with Meru-style tents and en-suite bathrooms, ensuring that although you are right inside the action, you still have access to comfortable beds, flush toilets and hot showers. Few things are as memorable as being woken up by the bass-note grunts of the local hippo pod and the crystal-clear song of a grey-headed bush-shrike.
Moremi Game Reserve Map
Moremi Game Reserve's location on Google Maps

Frequently Asked Questions about Moremi Game Reserve
Do I need any vaccinations when entering Namibia?
Before heading out for a Namibia safari, it's important to receive a few key vaccinations. The World Health Organization and Centre for Disease Control recommend the following vaccines. Hepatitis A, Typhoid, Hepatitis B, Rabies, Yellow… go there.
What vaccinations should I get?
This is all dependant on the countries that you will be visitng and due to the status of certain vaccinations changing at times, please consult our experts before getting vaccines. go there.
Is it okay to drink the water?
In some parts of Southern Africa it is safe to drink the tap water, however it is highly recommended to stick to bottled water (mostly supplied) during your trip as even drinkable African water is completely different in taste and… go there.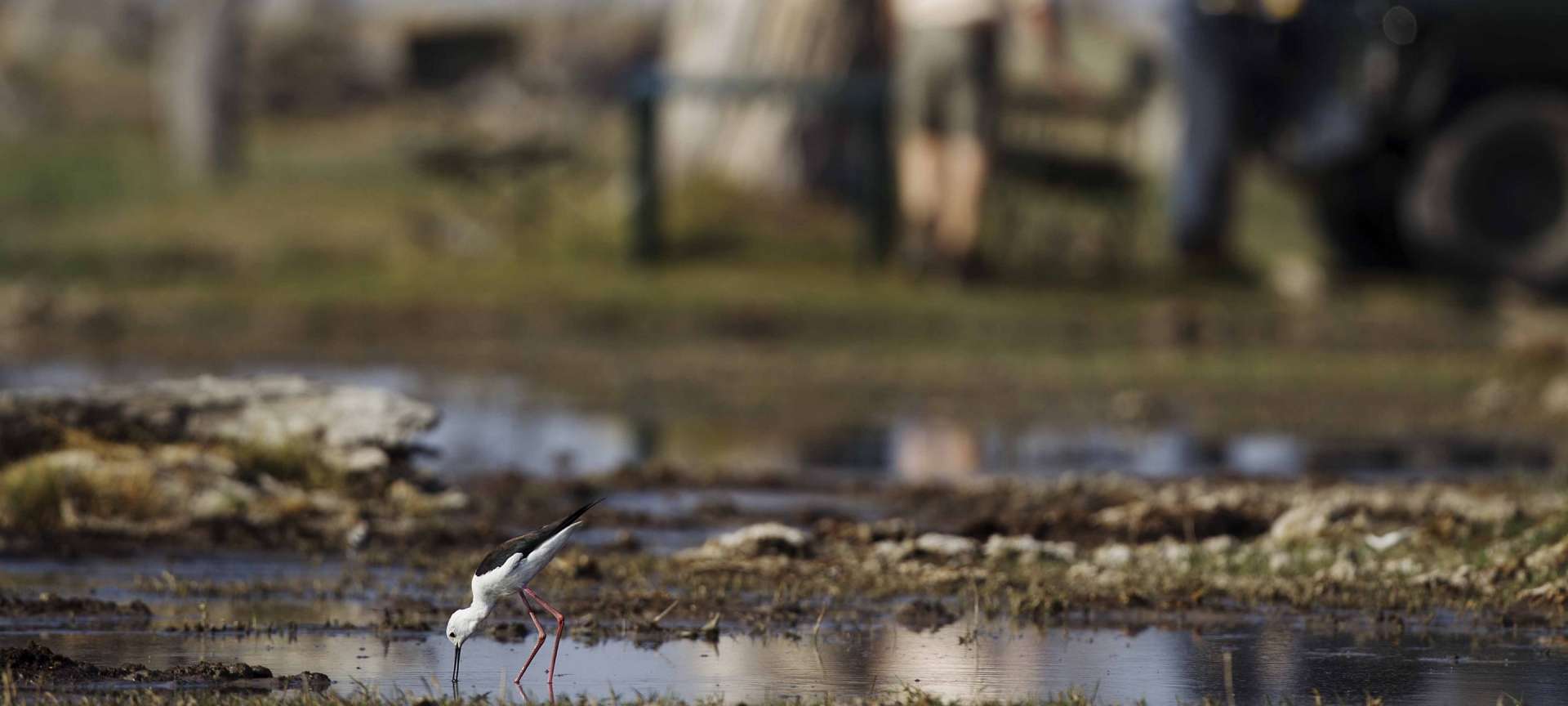 Reviews on our Moremi Game Reserve safaris
This was my first safari. I didn't expect to be so pampered. Everything was first class. We had everything provided for us before even asking. We had a dedicated team at our service. Megan was on call whenever we needed something and she…
Saada
from Nigeria
Tanya was an absolute delight to deal with. From the first phone call she was extremely polite, professional and very eager to facilitate my requests regarding our safari. Our 3 nights at the V & A Hotel were fabulous and Motswari Game…
Debbie
from Australia
Perfectly tailor-made tours that take all your wishes and requests into consideration. All my expectations were beyond fulfilled.
Henrik Wetterstrand
from Sweden
Living afar and trusting in an organisation with whom you have no previous knowledge can lead to feeling of mistrust and wondering whether what we have paid for actually exists. A little more proactive communication would have eased those…
Tony Russell
I just wanted to thank Discover Africa and Karl Svendsen - the safari was great - we saw many more animals than expected including cheetah, leopard, many lions and even a three-day old elephant calf. Additionally, we had our own hippo…
Margaret Dean
Planning the trip was managed extremely well especially since travel was at a busy time of year and not much notice was given. All communication was by email, and was responded to promptly and efficiently. Different options were provided…
Suzanne McKeen