Chobe River safaris, tours & holiday packages
The riverfront is Chobe National Park's most accessible region and boasts a high density of wildlife, especially during the dry season when animals congregate at the river
Chobe River is renowned for the huge herds of elephants and buffalo that come to the river to drink and play in the refreshing waters. On a drive along the roads following the river's contours, visitors can also see a variety of game including puku (a water-loving antelope found nowhere else in Botswana), red lechwe, waterbuck, giraffe, sable and roan antelope, baboons, lions, leopard, hyena and jackal.
Popular Chobe River safaris
These popular itineraries can be customised to match your budget and travel dates
Morgan Trimble says
"The action is non-stop along the Chobe River; with so much wildlife activity, my biggest problem on game drives or boat cruises is deciding which direction to point my camera!"
More on Chobe River holidays
A boat cruise on the river provides an exciting complement to the traditional game drive. Visitors can get a close-up look at scores of hippo, crocodiles and all sorts of animals that come to the water to drink. Birdlife is prolific. The cruise is a great opportunity to see lively kingfishers, colorful bee-eaters and rollers and scores of water birds. Of particular interest is the African skimmer, a bird that fishes by skimming the surface of the water with its beak while flying at a surprising clip. Access to the Chobe River is easy from the nearby village of Kasane, which offers many options for comfortable lodging. Chobe River also allows access to the Ngwezumba Pans, 70 kilometers to the south, where animals gather in the rainy season. The more difficult to access Savuti and Linyanti lie to the west. Trips to Victoria Falls can also be arranged from Kasane.
Chobe River Map
Chobe River's location on Google Maps

Frequently Asked Questions about Chobe River
When is the best time to see the great migration?
Many people think that the Great Migration happens only once a year, but it occurs every year, with each season offering a unique wildlife experience. Although the migrations take place in a clockwise loop between Tanzania and Kenya, the… go there.
When is the best time to visit the Masai Mara
The Masai Mara is an excellent all year safari destination, providing travellers with reliable sightings of it's resident wildlife. However, if you're planning a migration safari, it's best to travel during the months of August and October… go there.
When is the best time to visit Chobe?
If you're looking to experience the large elephant herds and the other variety of wildlife on show in Chobe, then a visit during the dry season months of May - November are ideal as the animals will congregate around water sources such as… go there.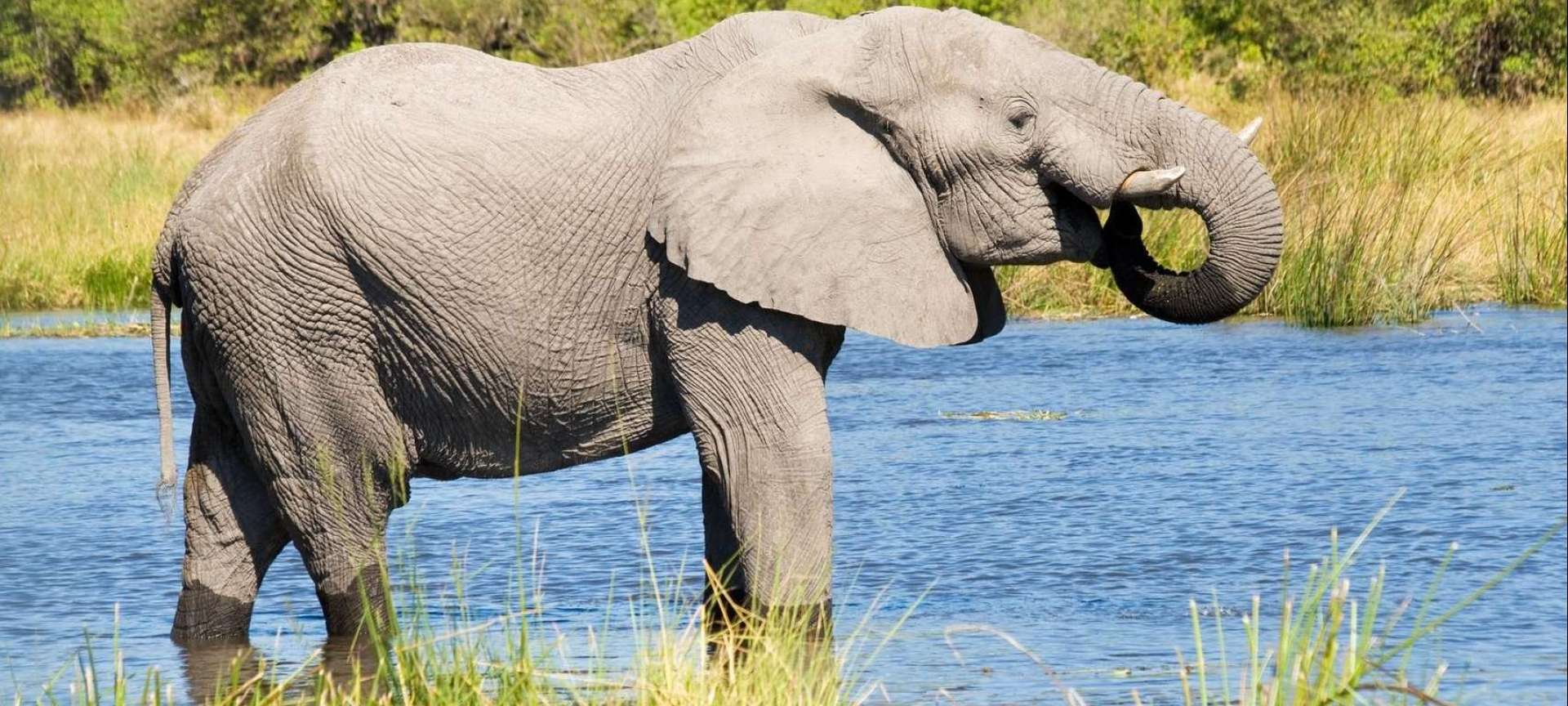 Reviews on our Chobe River safaris
Since the beginning, agents and staff of Discover Africa already work in a professional way for me to plan the trip. Their quick responses to my questions help us a lot before departing from our place to the Africa continent. When we were…
YT
from Hong Kong
This was my first safari. I didn't expect to be so pampered. Everything was first class. We had everything provided for us before even asking. We had a dedicated team at our service. Megan was on call whenever we needed something and she…
Saada
from Nigeria
Tanya was an absolute delight to deal with. From the first phone call she was extremely polite, professional and very eager to facilitate my requests regarding our safari. Our 3 nights at the V & A Hotel were fabulous and Motswari Game…
Debbie
from Australia
Perfectly tailor-made tours that take all your wishes and requests into consideration. All my expectations were beyond fulfilled.
Henrik Wetterstrand
from Sweden
Living afar and trusting in an organisation with whom you have no previous knowledge can lead to feeling of mistrust and wondering whether what we have paid for actually exists. A little more proactive communication would have eased those…
Tony Russell
I just wanted to thank Discover Africa and Karl Svendsen - the safari was great - we saw many more animals than expected including cheetah, leopard, many lions and even a three-day old elephant calf. Additionally, we had our own hippo…
Margaret Dean