Who is Traveling to Victoria Falls with you?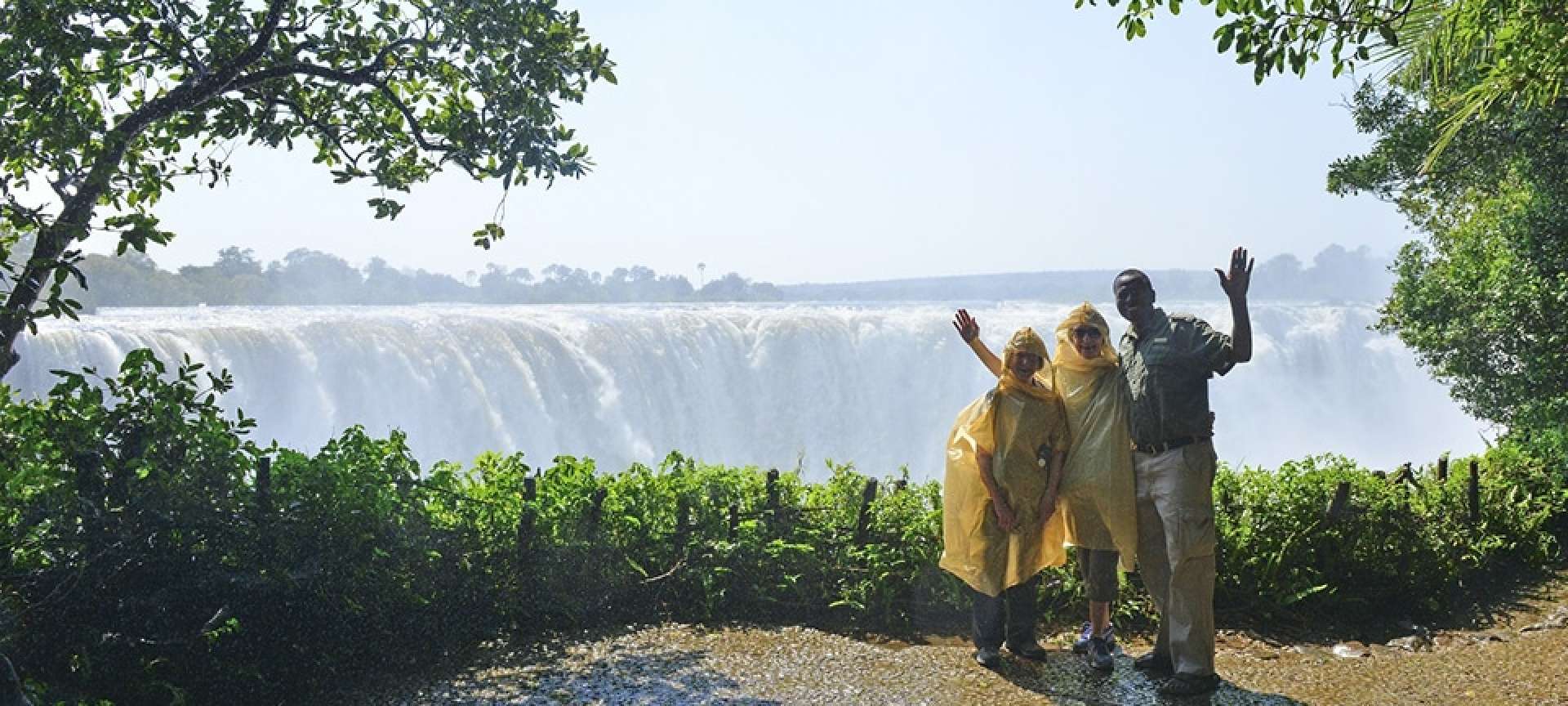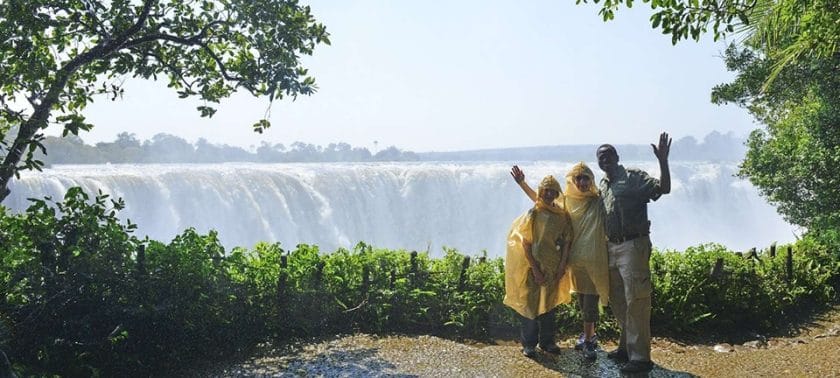 Kids of all ages will love visiting Victoria Falls. Seeing the world's biggest waterfall and getting drenched by mist and spray ranks up there with the best travel experiences in the world. Apart from the thrill of exploring the waterfall, the activities on offer in the area couldn't be more exciting, and many of them are suitable for young kids.
Meanwhile, for teenagers aged 14 or 15 and above there's the adrenaline-inducing whitewater rafting trips on the powerful Zambezi River's rapids, hikes in the gorge, bridge swinging, bungee jumping and swimming in the world's most thrilling infinity pool on the edge of the falls.
Wildlife experiences are great for kids, and there's a lot to choose from. Go on self-guided game drives in Zambezi National Park in Zimbabwe and Mosi-oa-Tunya Park in Zambia for easy game spotting of elephant, buffalo, wildebeest, zebra and giraffe, track White rhinos on foot (for children above 14), head out on the Zambezi River for fishing trips (for children above four) or set off on overnight canoeing safaris to spot wildlife and birds (for children aged above seven).
There are also lots of activities for children of all ages. Highlights include rides on the steam train and Victoria Falls tram, river cruises, flying over the falls in a helicopter and practicing African drumming skills at the Boma Experience in Victoria Falls.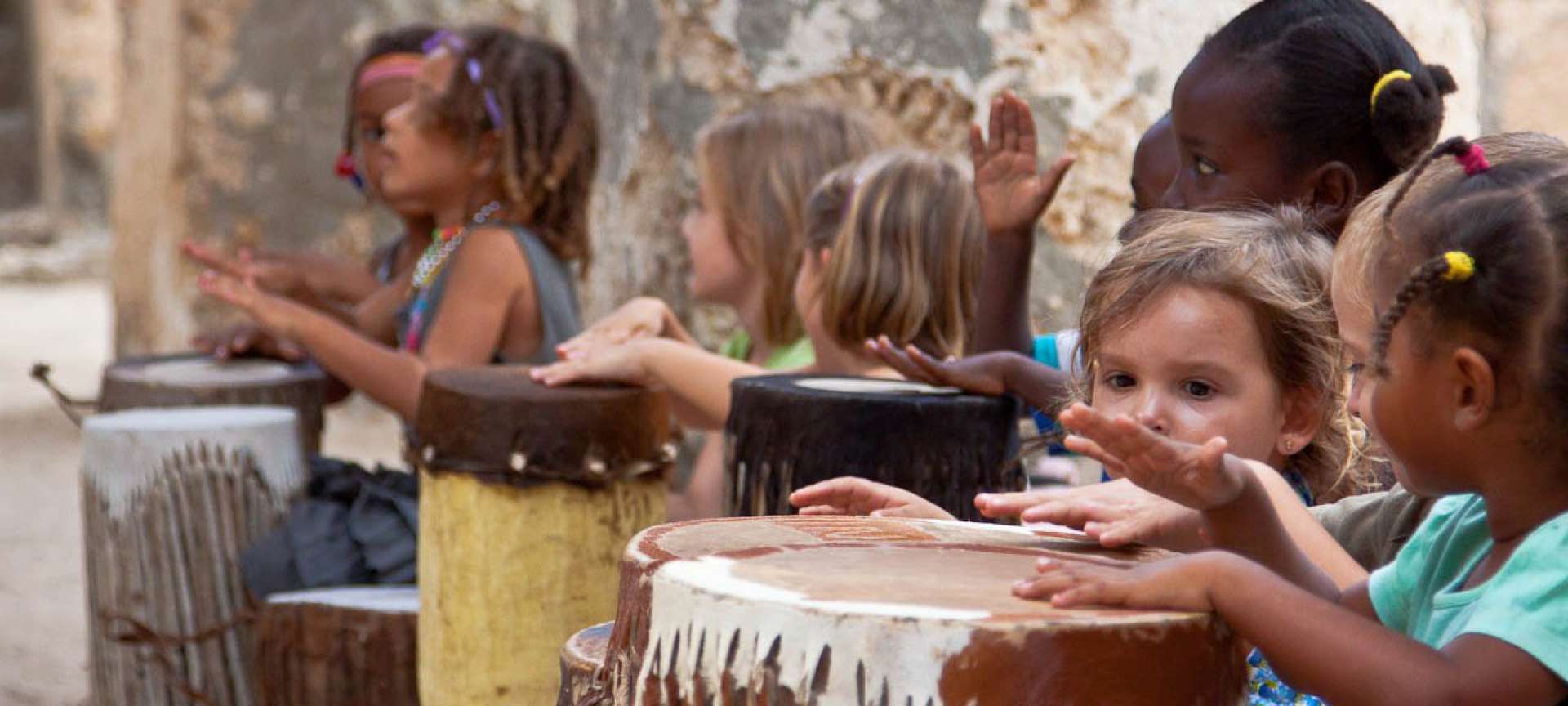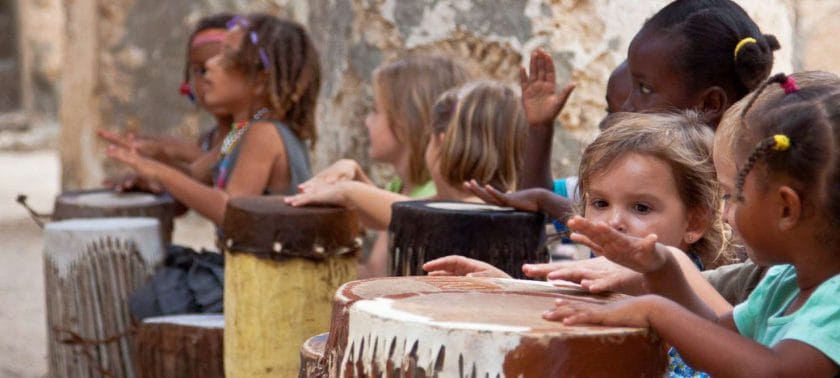 Livingstone and the town of Victoria Falls each have a host of lodges and hotels that cater to families with children of all ages with the option of family suites, children's food menus and kids' programmes filled with special activities.
Victoria Falls is a malaria area, so ask your doctor before traveling about medication for your children. Always take special care to prevent your kids getting bitten by mosquitoes. They'll need to wear long sleeves and long trousers at night, in the late afternoon and early morning, use mosquito repellant and sleep under a mosquito net.
If you're continuing your African safari to either Botswana or South Africa after your stay in Victoria Falls, then you'll need to have the unabridged birth certificates for your children in order to cross the borders.