Mosi-oa-Tunya National Park safaris
Known as "The Smoke That Thunders", this small park protects not only the Zambian side of Victoria Falls but a sanctuary packed with plains game too.
Entering the Victoria Falls section of Mosi-oa-Tunya National Park, you'll find well laid-out footpaths leading to a number of viewpoints. While the bulk of the falls (around three quarters, in fact) lies in Zimbabwe, there are some real highlights to be had on the Zambian side which winds its way up close to the cascading sheets of water, across the "Knife-Edge Bridge", and down to the swirling, churning "Boiling Pot" at the base of the falls.
Having viewed the falls from every possible angle, consider a game drive in the wildlife section of the park to see Zambia's only white rhino.
Popular Mosi-oa-Tunya National Park safaris
These popular itineraries can be customised to match your budget and travel dates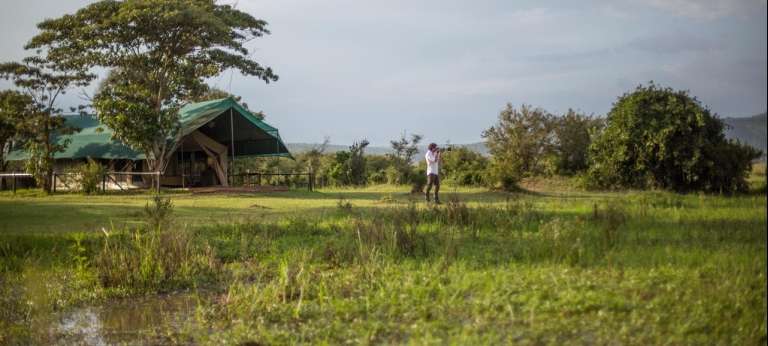 Why not visit more than one exciting African destination? See the Great Migration, Victoria Falls and wildlife-rich Hwange National Park
Price on Request
per person
10 days
More on Mosi-oa-Tunya National Park holidays
It takes two to three hours to drive (or be driven) around the Mosi-oa-Tunya wildlife sanctuary. Most of the route follows the Zambezi River in this small park with healthy populations of zebra, giraffe, warthog and impala, as well as the occasional elephant that's wandered across from Zimbabwe. There are no big cats here but there are the eight white rhino, and your chances of seeing them are really good.
On the whole, the game viewing can't be compared to the tooth-and-claw action you're likely to see at Chobe (available on a day trip from Victoria Falls) but it's close, convenient and really beautiful too with riverine forests, woodlands, palm trees and a colorful assortment of birds.
There's also the option of a guided walking safari led by one of the park's armed scouts or you can visit the Old Drift graveyard which marks the location of the original European settlement of Livingstone.
Mosi-oa-Tunya National Park Map
Mosi-oa-Tunya National Park's location on Google Maps

Frequently Asked Questions about Mosi-oa-Tunya National Park
What vaccinations should I get?
This is all dependant on the countries that you will be visitng and due to the status of certain vaccinations changing at times, please consult our experts before getting vaccines. go there.
Is it okay to drink the water?
In some parts of Southern Africa it is safe to drink the tap water, however it is highly recommended to stick to bottled water (mostly supplied) during your trip as even drinkable African water is completely different in taste and… go there.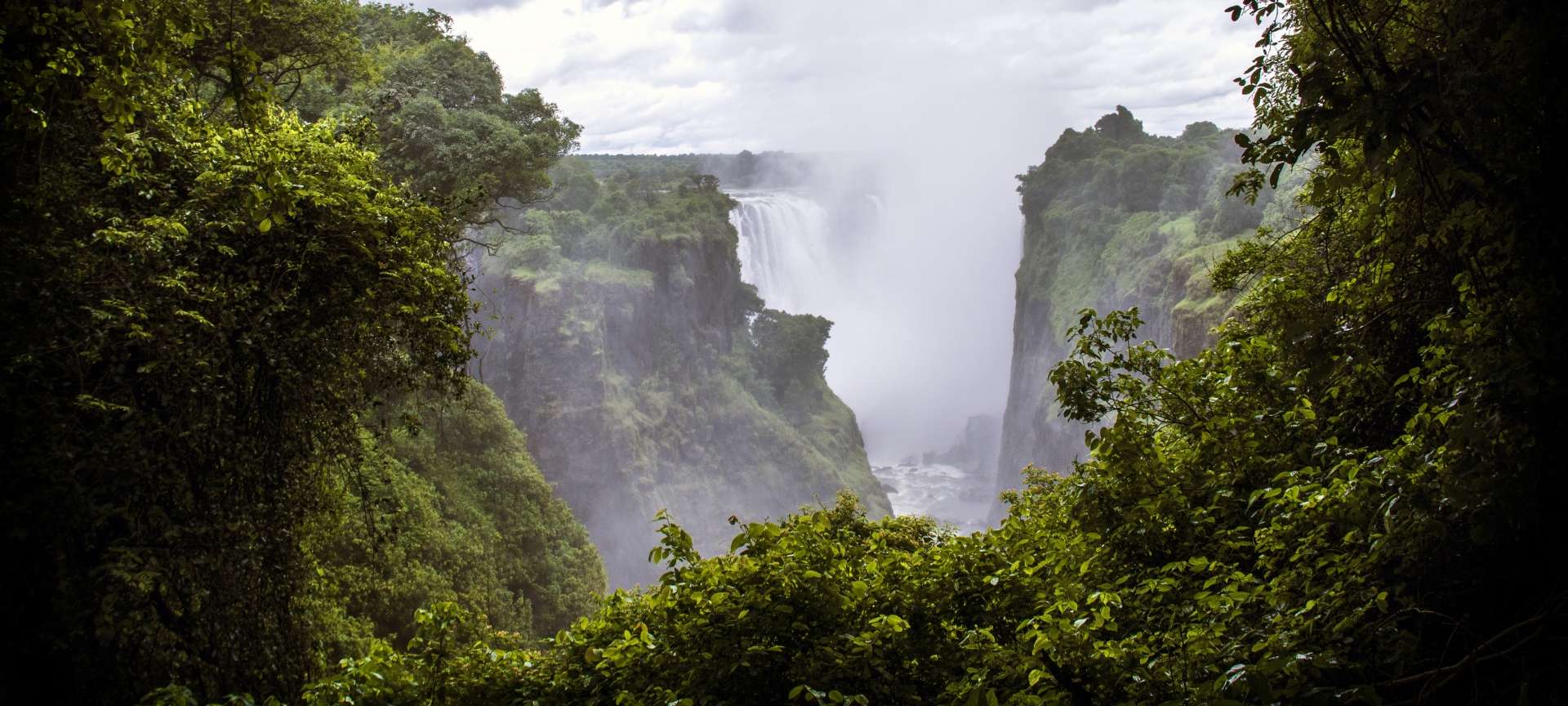 Reviews on our Mosi-oa-Tunya National Park safaris
Two male lions tried to take on an older female lion. The alpha male recently died and they were trying to take over his pride. The female lion was having none of it and while the males tried to tag team her; she swatted her massive paw at…
Kay Oczkowski
from United States of America