Kenya in May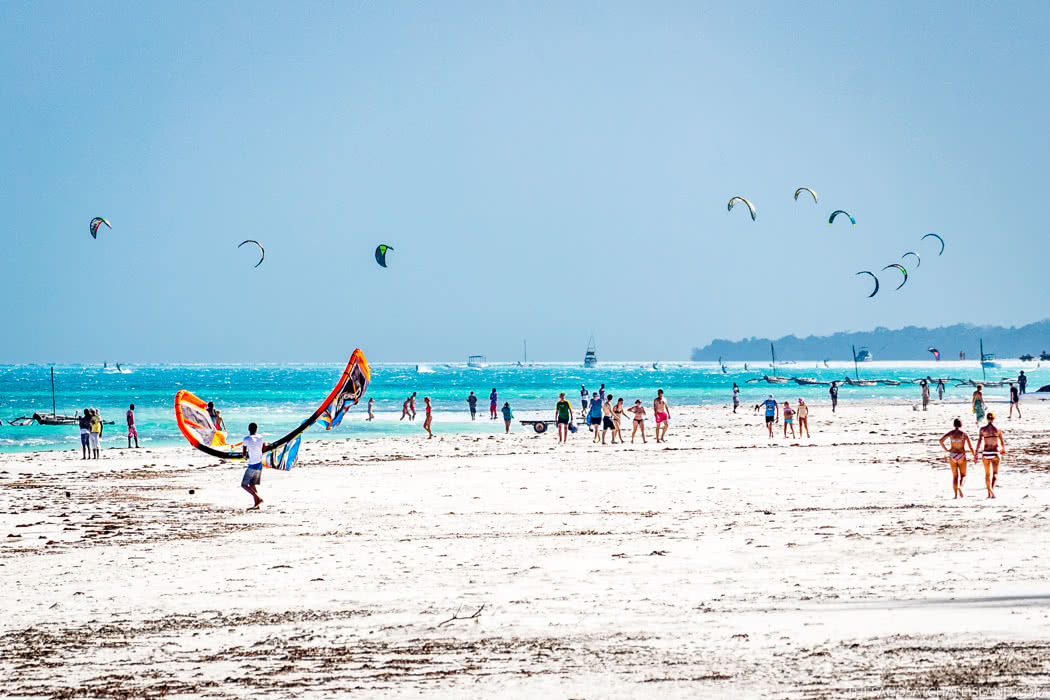 Fun in the warm sun on Diani Beach, Mobasa | Credit: Luxury Travel Diary
Nairobi and the central highlands are hot by day, comfortable at night and very wet.
Mombasa and the coast is very hot by day, rather hot at night, and receives little rain.
The Rift Valley and western interior are hot by day, cool at night and receive a high rainfall. May could be a great (more cost effective) option for seasoned safari-goers because it offers the chance to experience Kenya in a completely different light. Although, this is not recommended for first-time safari enthusiasts because the chances of seeing much wildlife is slimmer.
May is by far the wettest month on the coast, with an average monthly rainfall of greater than 300mm, making it a very poor time for beach holidays or underwater activities.
The long rains continue into May in many safari destinations. As a result, game viewing can be challenging, as animals are dispersed away from water sources and thick vegetation tends to reduce visibility, and minor tracks may be inaccessible when inundated with water.