Laikipia Plateau
Dominated by livestock ranches in the colonial era, the vast Laikipia Plateau has since been transformed into one of East Africa's finest and most exclusive wildlife destinations.
Indeed, this mosaic of several dozen private and community-owned sanctuaries, overseen by the non-profit Laikipia Wildlife Foundation, now operates as Kenya's second-largest conservancy after Tsavo, comprising 9,500km2 (3668 square miles) in total.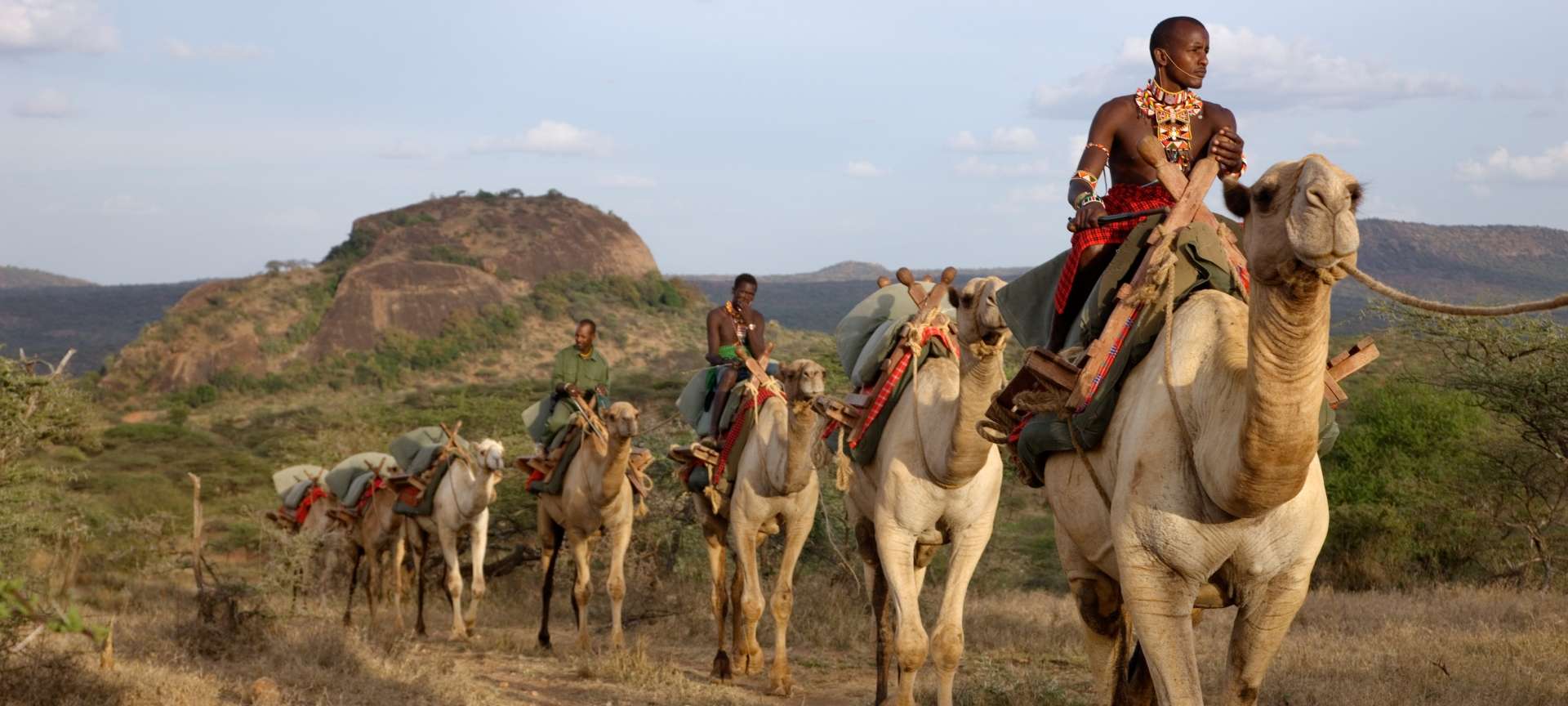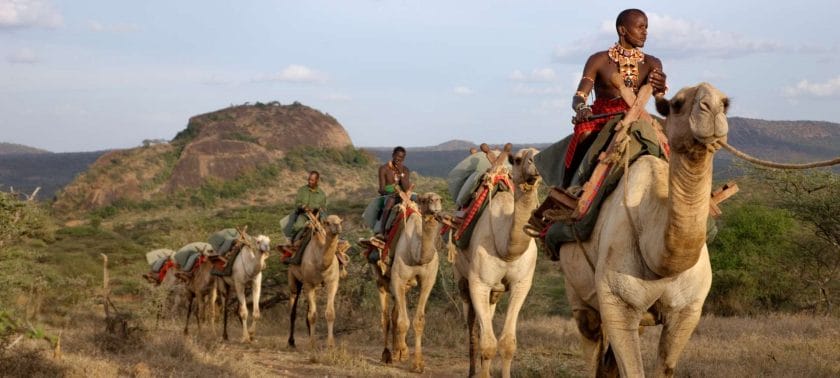 Ecologically, the plateau is transitional to the central highlands and northern deserts. It provides an essential stronghold for rarities such as Grevy's zebra, Black rhino, and African wild dog.
It also supports substantial numbers of lions, leopards, cheetahs, and dry-country specials such as Reticulated giraffes, Greater and Lesser kudu, Gerenuk and Beisa oryx.
Although the plateau forms a cohesive and jointly-managed ecological entity, the individual ranches and conservancy lodges all operate as self-contained tourist destinations.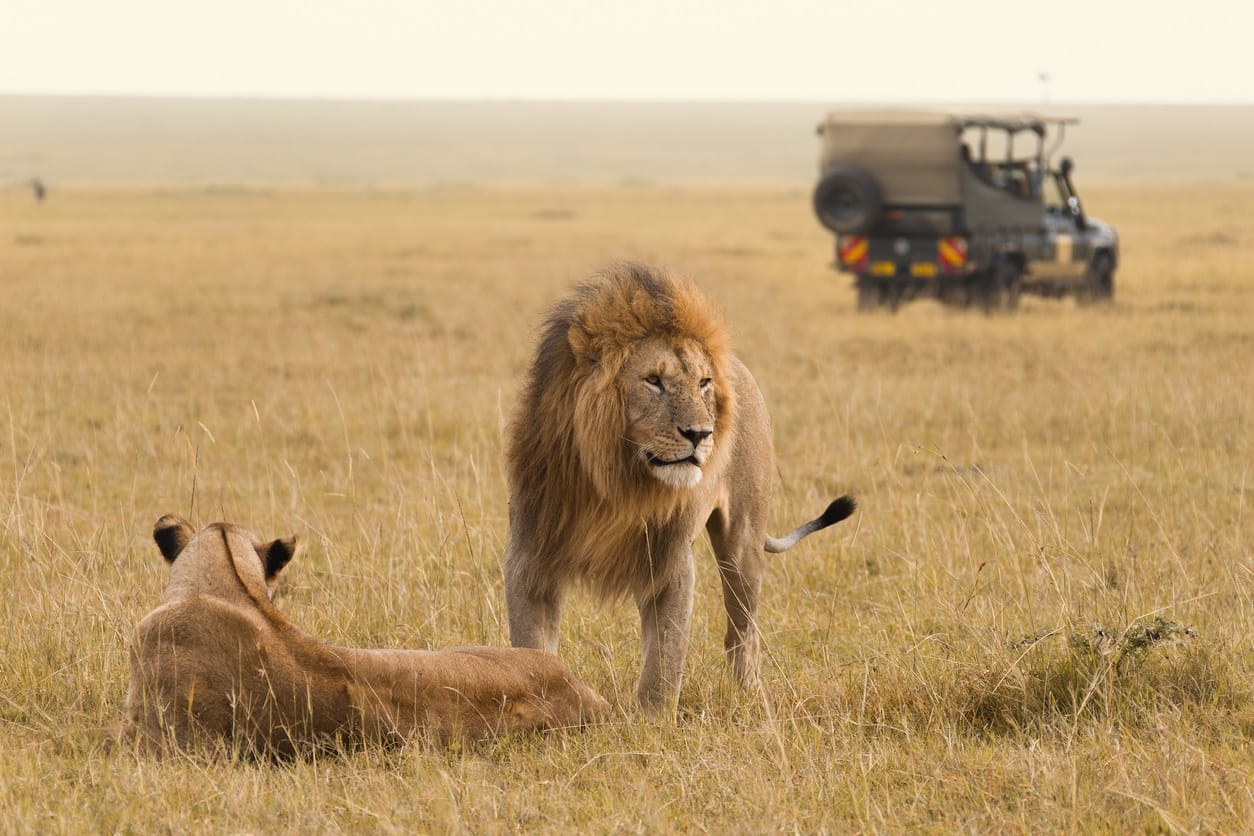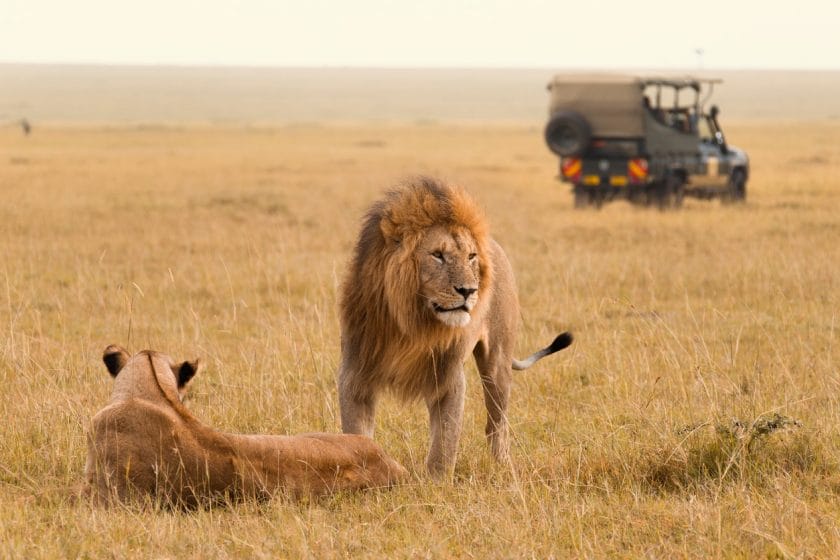 Most offer an all-inclusive tour package similar to those associated with the famous private game reserves bordering South Africa's Kruger National Park. Activities include expertly guided game drives, and some conservancies also offer night drives, guided walks, and horseback safari excursions.
Highlights of Laikipia Plateau
The 365km2 (140 square mile) Ol Pejeta is the most accessible of the Laikipia conservancies and the only one that welcomes day visitors. It flanks the upper reaches of the Ewaso Nyiro River at the southern end of the plateau, only 25km (15,5mi) from Nanyuki.
One of the most crucial rhino sanctuaries in East Africa, it also supports elephant, buffalo, lion, leopard, cheetah, reticulated giraffe, Jackson's hartebeest, Beisa oryx, gerenuk, and 500-plus bird species.
In addition to guided drives and walks, activities include lion tracking with researchers and visits to traditional villages.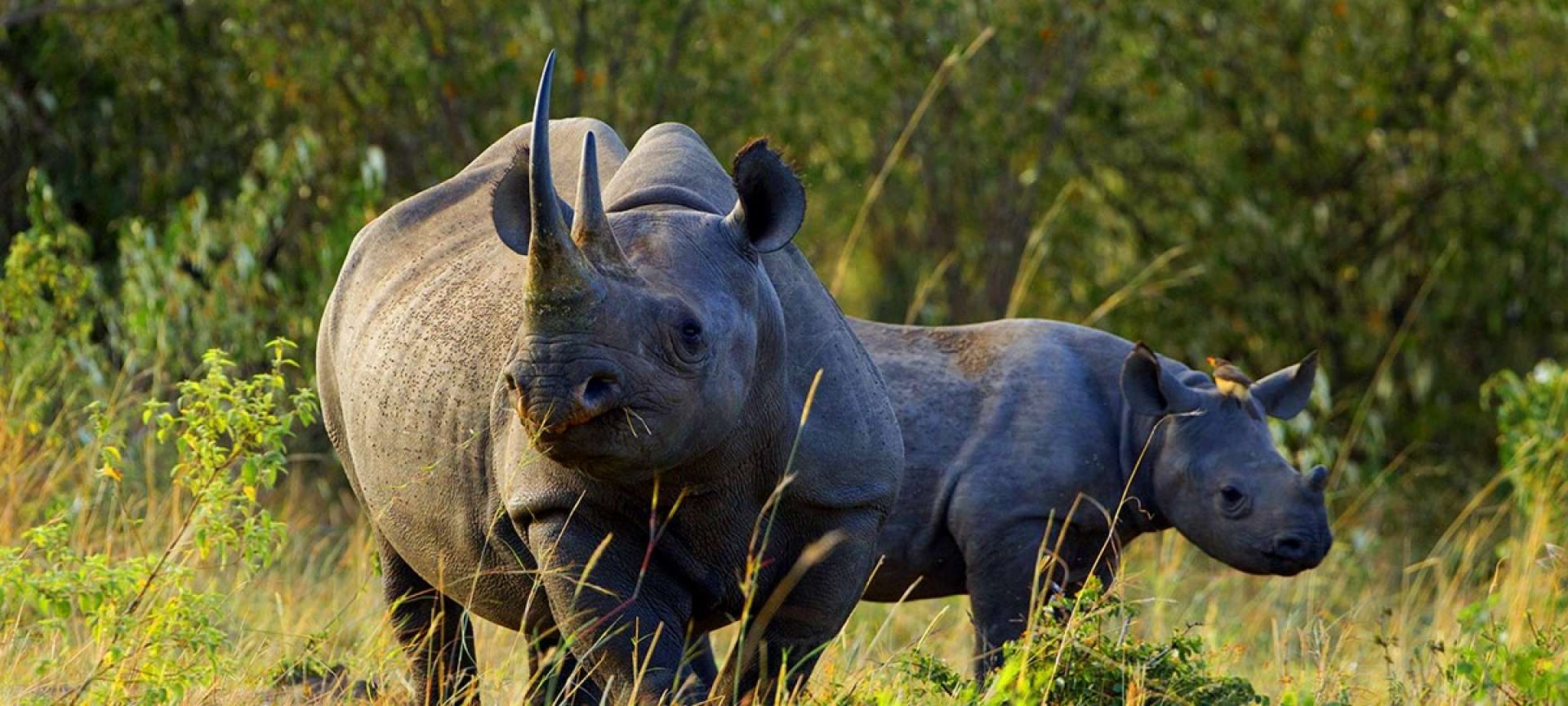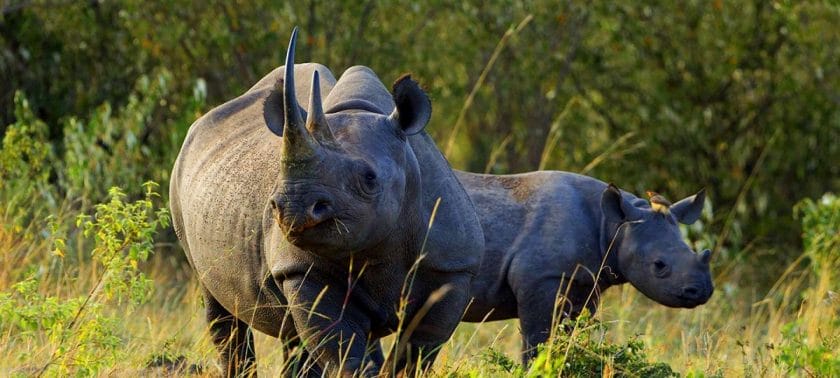 Situated within Ol Pejeta, Sweetwaters Chimpanzee Sanctuary was established in 1993 to protect orphans formerly housed at the Jane Goodall Institute in Burundi.
Since chimpanzees are not indigenous to Kenya, it's the only place in the country where these charismatic apes can be seen on a Kenya safari tour, ideally by taking a boat trip along the Ewaso Nyiro River, which runs through the riparian forest where they now live.
A former cattle ranch reconstituted as a non-profit wildlife sanctuary in 1983, the 263km2 (102 square mile) Lewa Wildlife Conservancy is one of the oldest reserves in Laikipia and relatively accessible by car.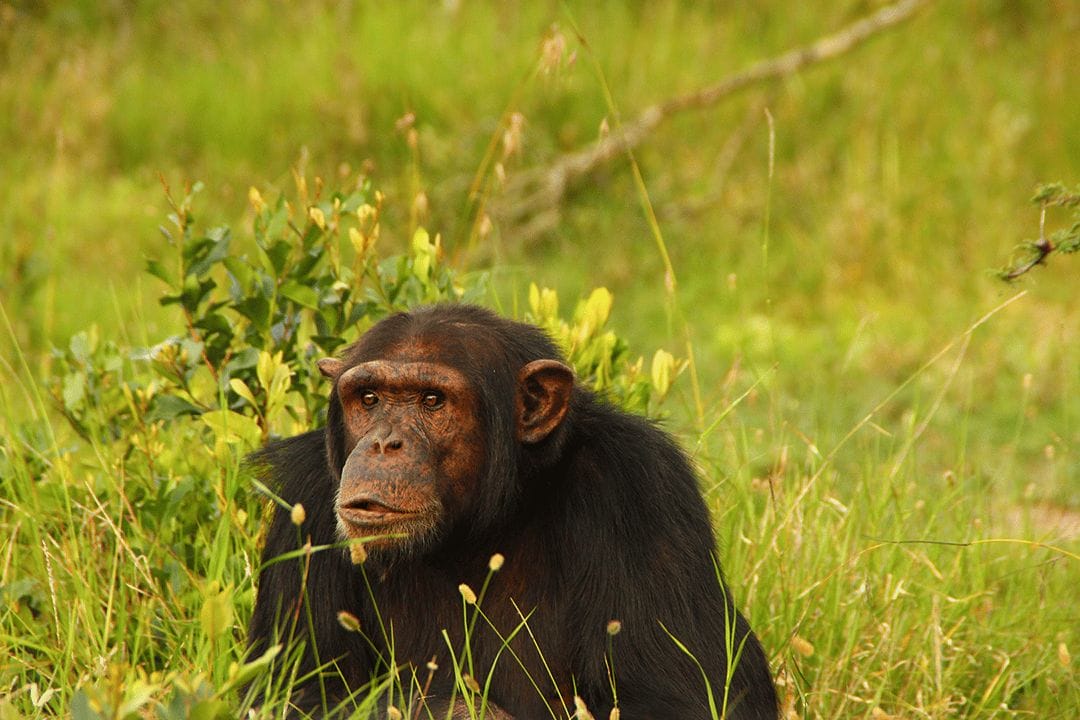 It's a crucial stronghold for the endangered Grevy's zebra, supporting around 400 individuals. It also provides sanctuary to significant numbers of Black and White rhinos and an easily spotted population of the localized Sitatunga antelope. Other wildlife includes elephant, lion, leopard, Spotted hyena, and a semi-resident pack of African wild dogs.
Remote and pristine, Northern Laikipia is carved up into a patchwork of community and private conservancies fronting the spectacular Ewaso Nyiro Gorge. The bush here is thicker and scrubbier than it is in the south, and while the Big Five are all present, densities are pretty low.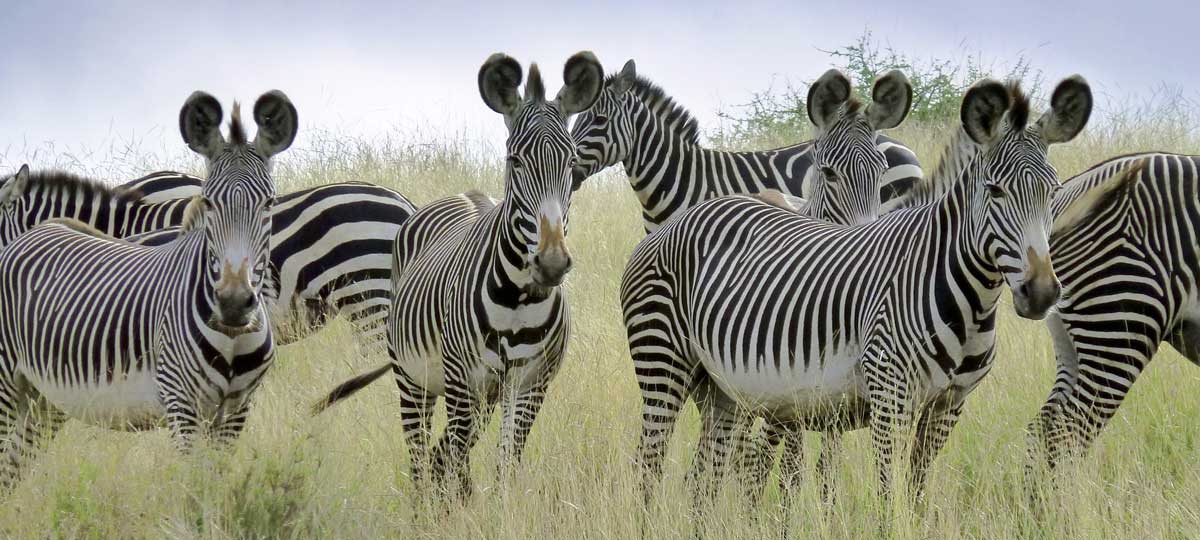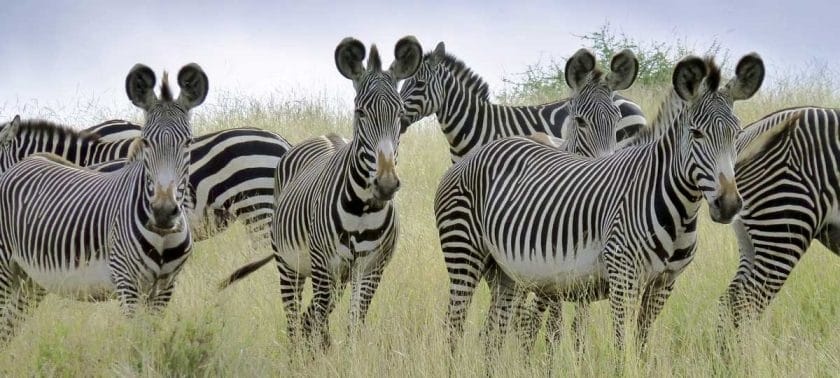 As a result, lodges tend to focus more on walking safaris than on motorized game viewing, making it an ideal bush retreat at the end of a longer safari in Kenya and offering an opportunity to concentrate on smaller mammals and exceptional birdlife.
Maralal, the informal capital of the Samburu people and gateway town to remote Lake Turkana, is perched at an altitude of 1,965m (6447ft) on the northern edge of the Laikipia Plateau. Its annual Camel Derby, held over the second weekend in August, is popular with residents and foreign visitors to Kenya.
Travel Tips for Laikipia Plateau
Private lodges in Laikipia mainly cater to the top end of the luxury Kenya safari market. Their standard package is an all-inclusive package that covers transportation, meals, activities, and, in some cases, drinks.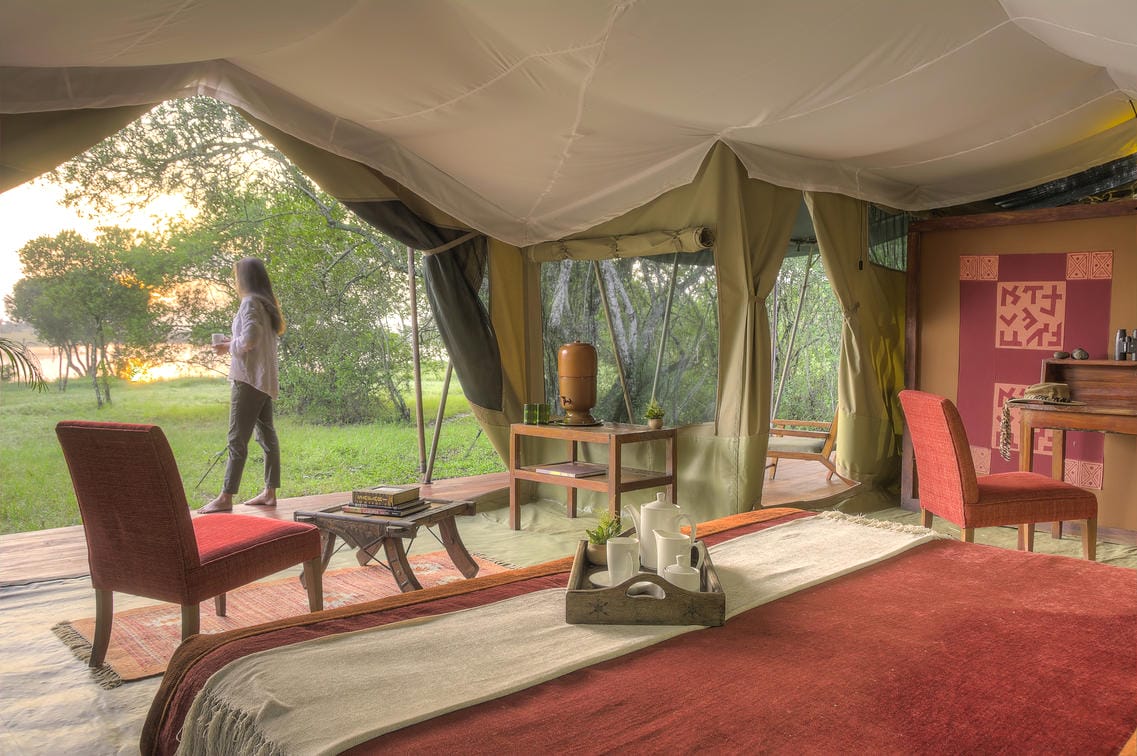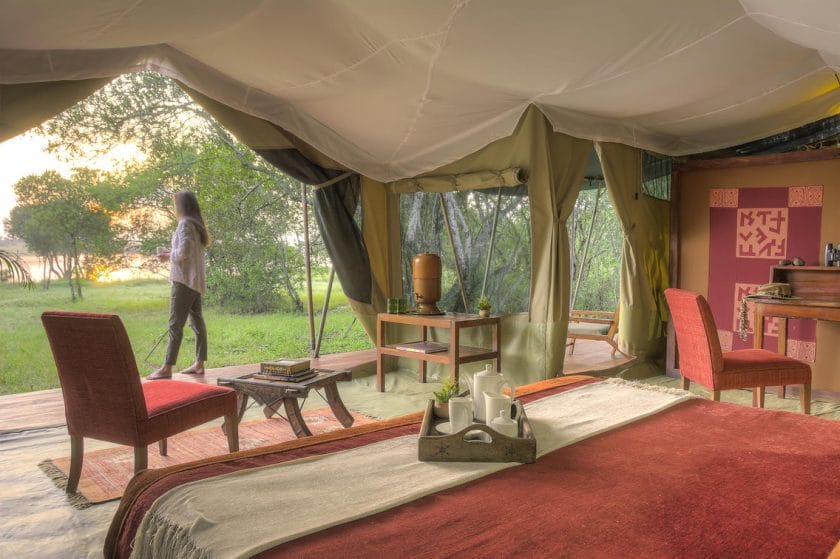 Coming from Nairobi, or elsewhere for that matter, the standard procedure would be to catch a scheduled flight from Wilson Airport to Nanyuki Airport, from which Ol Pejeta and Lewa Wildlife Conservancy are both relatively accessible by road. More remote lodges are usually reached by light aircraft charter.