South Africa in June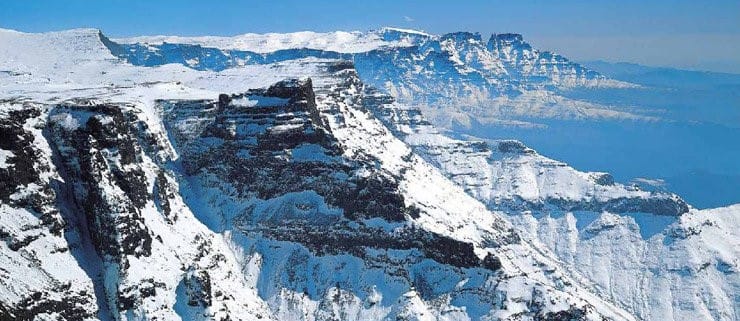 The Drakensberg experiences snow during June
Johannesburg and the highveld is cool but sunny by day, very cold at night, and dry.
Cape Town and the Western Cape is warm by day, cool at night, and receives regular rainfall.
The Kruger Park and surrounds is hot by day, cool at night, and dry.
June is an ideal time for beach holidays on the Indian Ocean coastline of the KwaZulu-Natal coast, which tends to be temperate to hot over the nominal winter months, and very dry. Conditions on the coast of the Eastern and Western Cape are less predictable and cooler.

Game viewing in the Kruger Park and other reserves tends to be good in the dry season, as animals congregate close to perennial water sources and the undergrowth clears to improve visibility.

Hikers should be alert to the substantial risk of snow and treacherous weather on the mountain peaks in the Ukhahlamba-Drakensberg over June/July.

Accommodation in tourist areas is usually relatively quiet in June, but try to avoid the winter school holiday that usually falls over late June and early July.