The Garden Route
The 200km (124mi) stretch of coast connecting Mossel Bay to the Storms River Mouth is commonly referred to as the Garden Route in reference to its beguiling diversity of wide sandy beaches, lovely lakes and lagoons, shady evergreen forests, and protea-studded slopes.
Lined with family-friendly beaches and ideally suited to hikers and other outdoor enthusiasts, the region is home to the patchwork Garden Route National Park and a host of protected indigenous forests.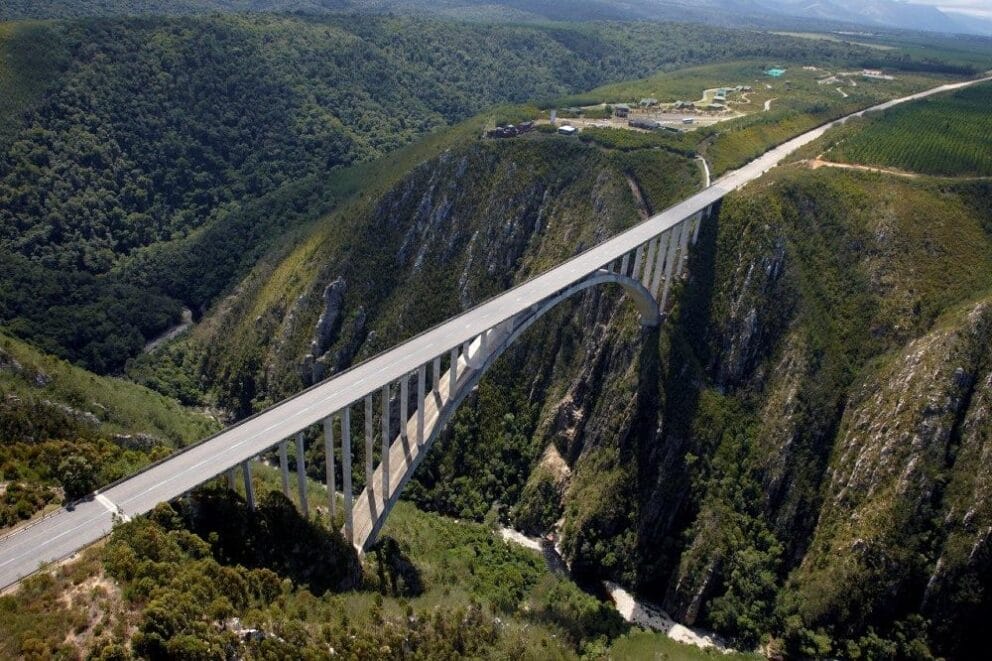 Large terrestrial wildlife is scarce, but the region offers fabulous aquatic and forest bird watching, including striking avian endemics such as Knysna turaco, Yellow-throated warbler, and Olive woodpecker. At the same time, seals, dolphins, and whales are commonly seen from seaside cliffs.
Tsitsikamma
The Tsitsikamma sector of the Garden Route National Park protects a vast tract of indigenous forest along with a series of breathtaking cliffs that rise 180m (591ft) above the breakers below.
Highlights include the thrilling suspension bridge across the Storms River Mouth and the 6km (4mi) Waterfall Trail, which follows the same stretch of rocky wave-battered shore as the legendary five-day Otter Trail.
Bloukrans Bridge
A short distance inland of Tsitsikamma, the 215m (705ft) Bloukrans Bridge bungee jump is reputedly the world's highest.
Monkeyland
Family-friendly Monkeyland is a private sanctuary offering refuge to more than a dozen species of monkeys and lemurs, all rescued from domestic captivity.
The adjacent Birds of Eden is a massive free-flight aviary run through by a 1km (0.6mi) walkway and suspension bridge. A third associated sanctuary, Jukani, is home to rescued lions and various other big cats and smaller carnivores.
Plettenberg Bay
Set on the aptly named Baia Formosa (Beautiful Bay), the perennially popular resort town of Plettenberg Bay boasts one of South Africa's loveliest and calmest urban beach holiday destinations, along with a great selection of seafood and other restaurants.
Robberg Nature Reserve
Adjacent to Plettenberg Bay, the towering cliffs of the Robberg Nature Reserve, home to large numbers of Cape fur seals, are circumnavigated by a stunning day trail from which dolphins, humpback whales, and the endemic African black oystercatcher are often observed.
Knysna
The charming town of Knysna, whose Holy Trinity Church might have been transplanted from a sleepy English village, stands on a pretty lagoon hemmed in by a pair of sheer rock faces known as the Knysna Heads.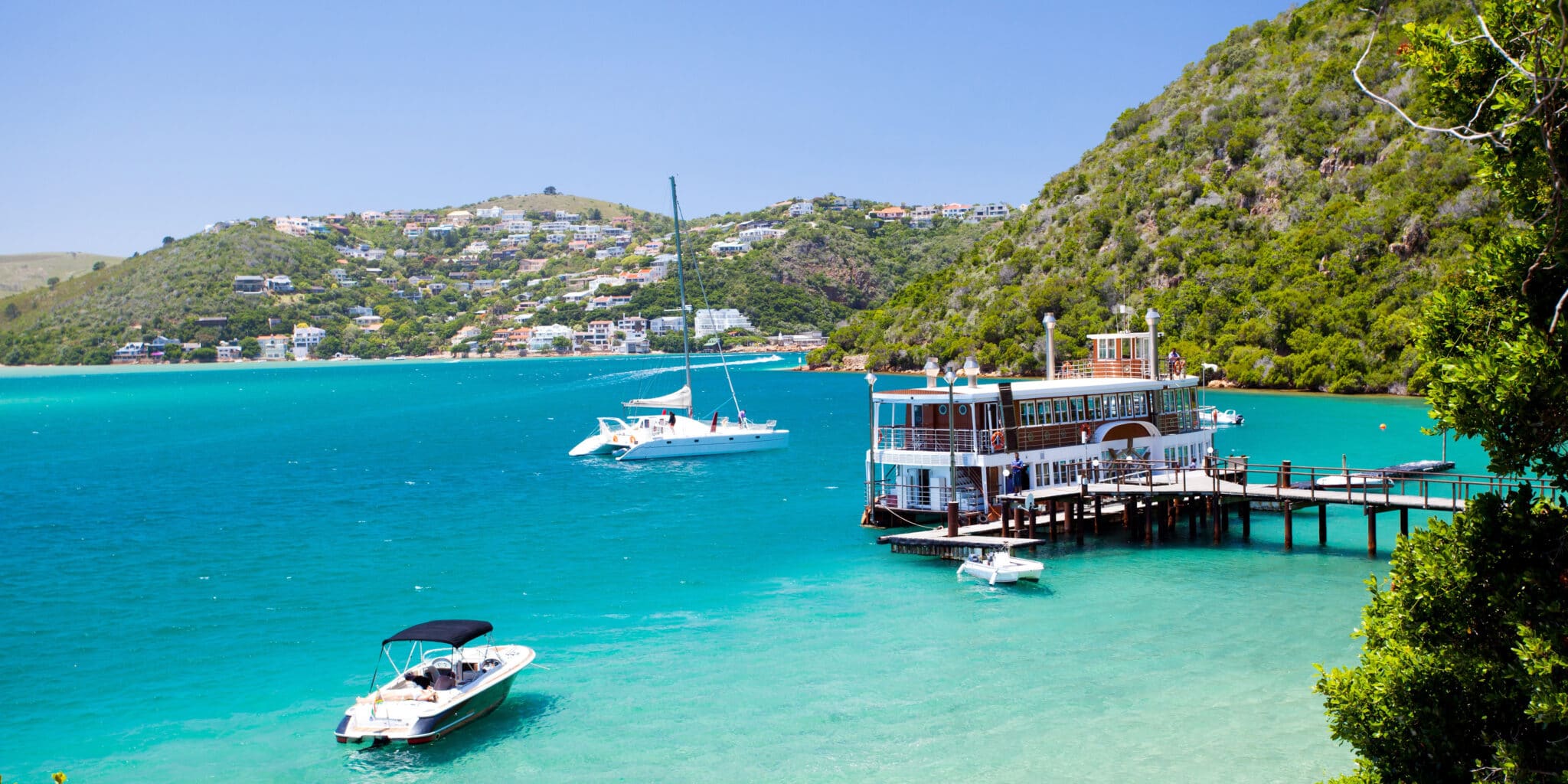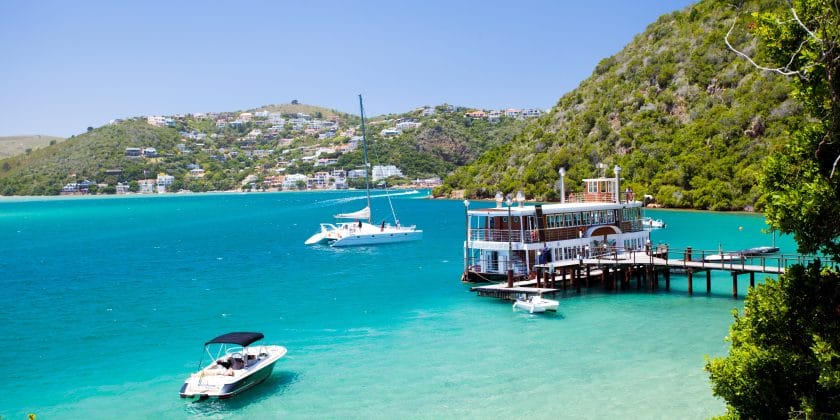 Several quayside eateries specialize in fresh oysters cultivated in the lagoon and craft beers like those pioneered by the legendary Mitchell's Brewery.
Despite its sophisticated veneer, Knysna supports a thriving alternative scene whose annual highlight is the Pink Loerie Mardi Gras and Arts Festival, a five-day gay pride event held every April or May.
Wilderness
Sandwiched between a beach and lagoon, the resort village of Wilderness flanks a sector of the Garden Route National Park, whose vast network of freshwater lakes and forested waterways form a true birdwatcher's paradise.
It can be explored along a network of six easy walking trails, each named for one of the park's half-dozen kingfisher species, or by canoeing through a stunning forested gorge formed by the Touws River.
Oudtshoorn
Set in the arid Little Karoo, an hour's drive inland, Oudtshoorn was the thriving center of a lucrative trade in ostrich feathers in the late 19th century.
The CP Nel Museum has good displays on the ostrich trade, while several out-of-town ostrich farms offer travelers the opportunity to learn about, pet, and even ride these bizarre outsized birds.
Cango Caves
In the scenic Swartberg (Black Mountains) north of Oudtshoorn, guided 60-minute trips lead deep underground through the sequence of well-lit labyrinths of the Cango Caves. All manner of unusual limestone formations decorates their chambers.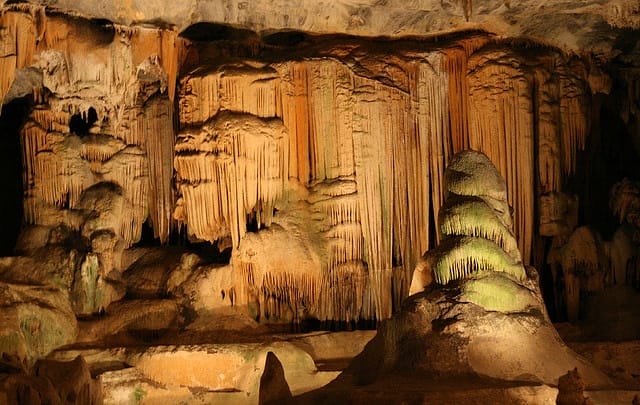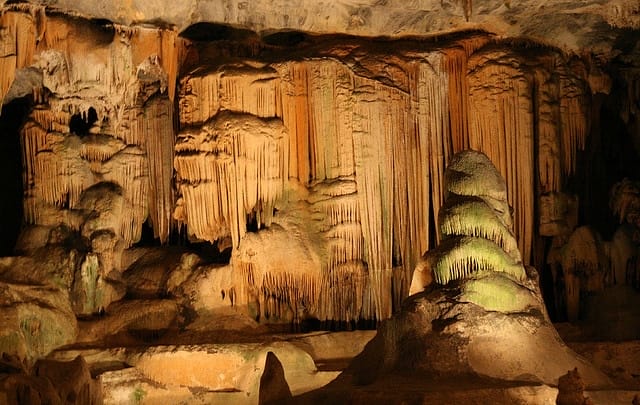 An extended 90-minute 'adventure' tour into Cango Caves entails squeezing and clambering through crevices unsuited to the claustrophobic or seriously overweight.
Mossel Bay
Mossel Bay is where, on 3 February 1488, Bartolomeu Dias became the first European to set foot on South African soil.
Three years later, it is where a stranded Portuguese navigator left an account of his misfortunes in an old shoe suspended from a milkwood tree that went on to serve as South Africa's first 'post office' for decades.
The post office tree still stands on the grounds of the Bartolomeu Dias Museum, but Mossel Bay is now better known as a base for caged shark dives and boat trips to the aptly named Seal Island.
Practical Advice of the Garden Route
The main gateway to the Garden Route is George, a well-equipped city whose out-of-town airport is connected to Cape Town and Johannesburg by regularly scheduled flights and has all the usual car rental agencies. It is also possible to drive along the well-maintained 430km (267mi) N2 between Cape Town and George in 4-5 hours.
The Garden Route is studded with literally hundreds of hotels, beach resorts, and B&Bs, so it's usually easy to find competitively priced rooms. However, rates rocket sky-high, and booking is typically necessary over the South African Christmas and New Year holidays.