South Africa in December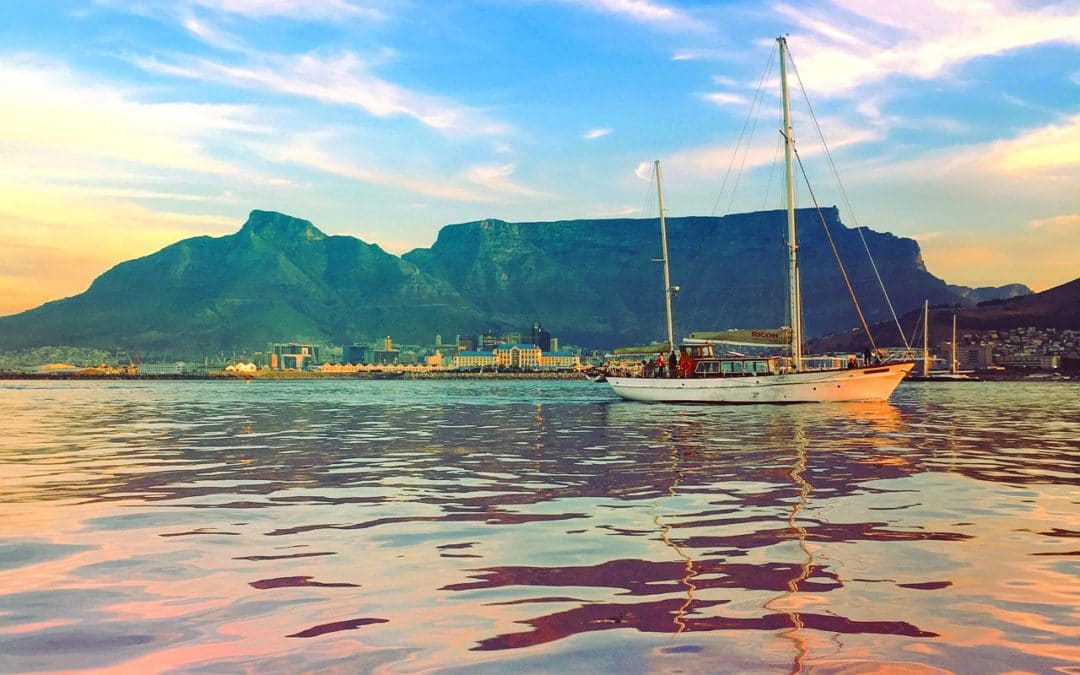 December is a wonderful time to take a cruise around Table Bay in Cape Town | Credit: Xpert Shuttle
Johannesburg and the highveld is hot by day, cool at night and receives regular rainfall often in the form of afternoon thunderstorms.
Johannesburg and the Highveld are hot by day, cool at night, and receive regular rainfall, often in the form of afternoon thunderstorms.
Cape Town and the Western Cape are hot by day, cooler at night, and dry.
The Kruger Park and its surroundings are hot by day, warm at night, and dry.
December is an ideal time for beach holidays anywhere along the South African coast, though Durban and the KwaZulu-Natal coast to its north can be swelteringly hot.
Game viewing in the Kruger Park and other reserves can be relatively challenging as animals are dispersed away from water sources, and thick vegetation tends to reduce visibility. This is arguably compensated for by the lush green condition of the bush and clearer skies (better for photographic safaris). Many resident species come into breeding plumage during December, and this transitional month also heralds the arrival of large numbers of intra-African and Palaearctic migrants.
December is the peak nesting season for loggerhead and leatherback turtles along the beaches of iSimangaliso, and turtle-tracking tours can be undertaken in the evening.
Accommodation along the coast and other popular tourist areas tends to be full during the school holidays starting in early December.