Kruger National Park
Extending over a mind-boggling 19,485 km², the Kruger National Park is one of Africa's largest and most iconic safari destinations, comparable in area to Wales or the state of New Jersey, and sharing open borders with several smaller private reserves as well as two transfrontier national parks in the form of Gonarezhou (Zimbabwe) and Limpopo (Mozambique). It vies with with Cape Town as South Africa's top destination, attracting more than one million visitors annually, and the park itself is better suited to affordable self-drive safaris than any other major African park. By contrast, the exclusive private reserves that border Kruger, and 'concession lodges' that occupy exclusive enclaves within it, set the bar when it comes to all-inclusive luxury safaris in open 4×4 vehicles driven by expert guides.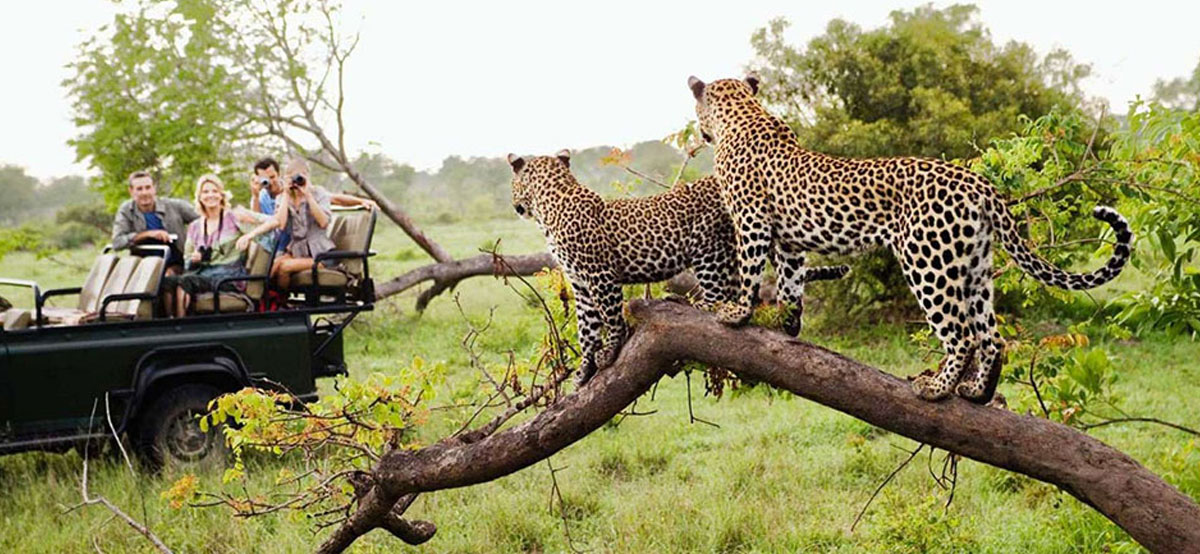 Having a professional guide to rack wildlife in the bush is the best way to enjoy a trip to Kruger National Park
Set in the hot eastern lowveld, Kruger is traversed by several rivers and punctuated by a few hilly areas, but mostly it comprises flat savannah dominated by acacia trees in the south and mopane woodland in the north. A tally of 147 mammal species includes all the Big Five (around 40,000 buffalo, 13,000 elephant, 1,600 lion, 2,000 leopard and 7,000 white and 400 black rhino) along with other safari favourites such as cheetah, hippo, zebra, giraffe, warthog, baboon, Vervet monkey and a full 21 antelope species.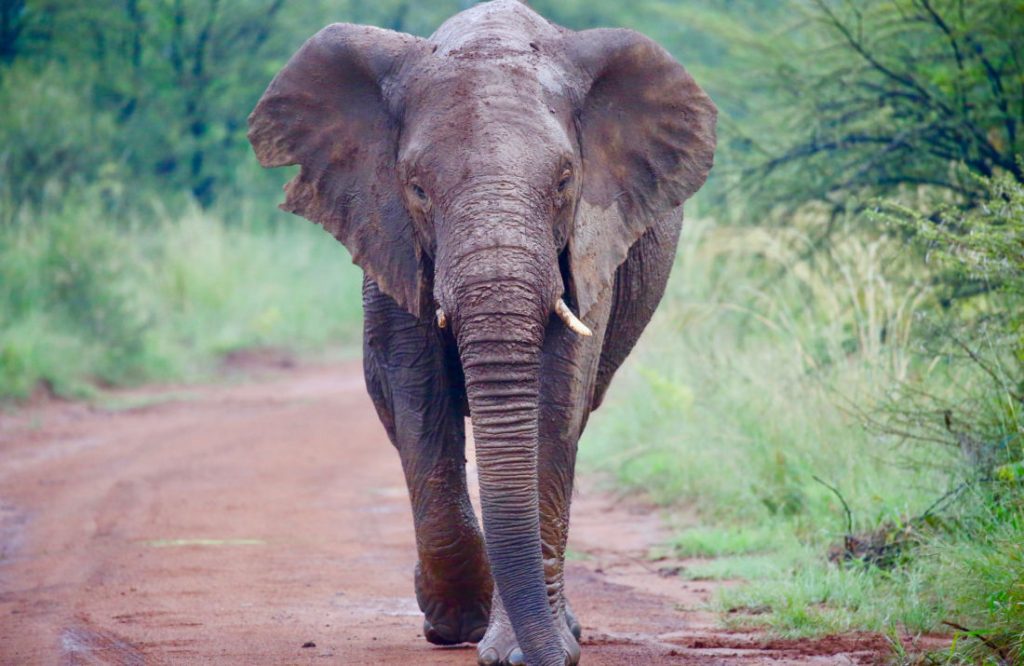 Elephant in the Kruger National Park
The Nile crocodile is the most conspicuous of 114 reptile and 34 amphibian species, but the ethereal communal calls of the Bubbling kassina and other tree-frogs often provide a haunting aural backdrop to dusk waterhole vigils. Kruger is a magnet for bird lovers, with 517 bird species recorded, ranging from the spectacularly colourful Lilac-breasted roller and White-fronted bee-eater to several heftier species now rare outside of protected areas, among them the eyelid-fluttering Southern ground hornbill, the bizarre Secretary-bird, the massive Kori bustard (the world's heaviest flying bird), the macabre Marabou stork, and of course the ostrich.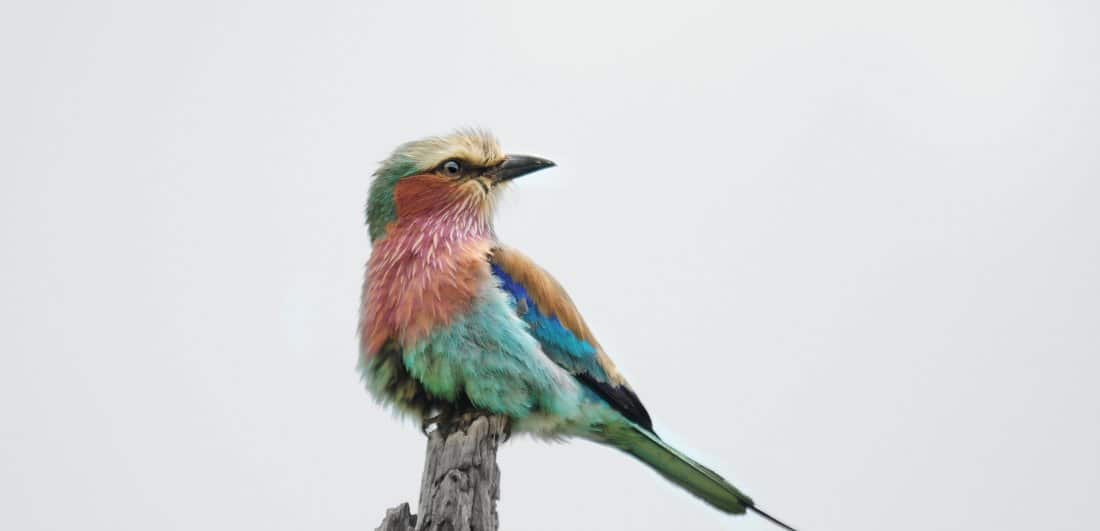 The colourful lilac-breasted roller
Highlights
Thanks to its relative proximity to Gauteng, Southern Kruger carries the highest volume of safari goers. The far south offers the park's most reliable game viewing: the surfaced H4-1 that follows the Sabie River from Skukuza to Lower Sabie often throws up elephant, buffalo, lion and even leopard, and is also a favourite with birdwatchers, while the H4-2 and associated dirt roads running south to Crocodile Bridge explore the park's best rhino country.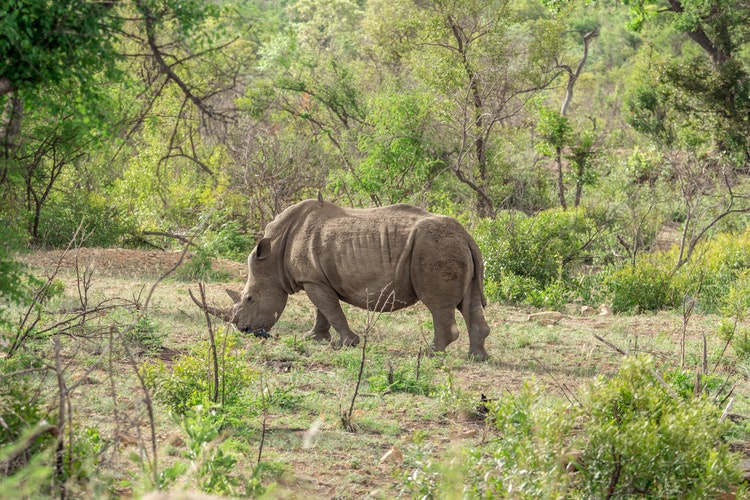 Rhino in the Kruger National Park. Dedicated teams work around the clock to protect these animals from poachers
The focal point of the lightly-wooded savannah of Central Kruger, Satara stands at the crossroads of some superb game-viewing roads. Seasonal concentrations of wildebeest and zebra are reminiscent of the Serengeti, and it is the best place to look for cheetah and to see lion kills – the latter also often attracting jackals and hyenas. The aptly-named Olifants River is favoured haunt of elephants and it also often attracts immense herds of thirsty buffalo.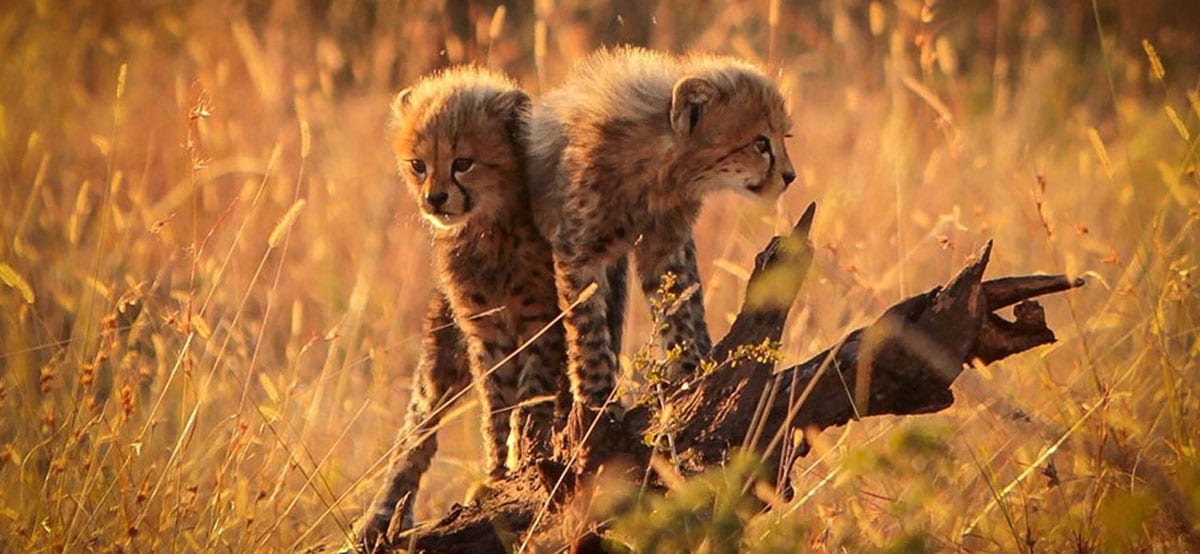 Cheetah cubs in the Satara region of the Kruger National Park. Long golden grasses provide a great camouflage for these cubs
Wildlife viewing in the remote Northern Kruger is challenging, for while buffalo and elephant are conspicuous, lion, leopard or rhino encounters are rare. Balanced against that, the untrammelled north possesses a mesmerising wilderness feel, and hosts a great many localised bird species absent further south. Thulamela Heritage Site, on the south bank of the Luvuvhu River, protects the substantial ruins of a 16th-century Zimbabwe-style stone-wall royal village.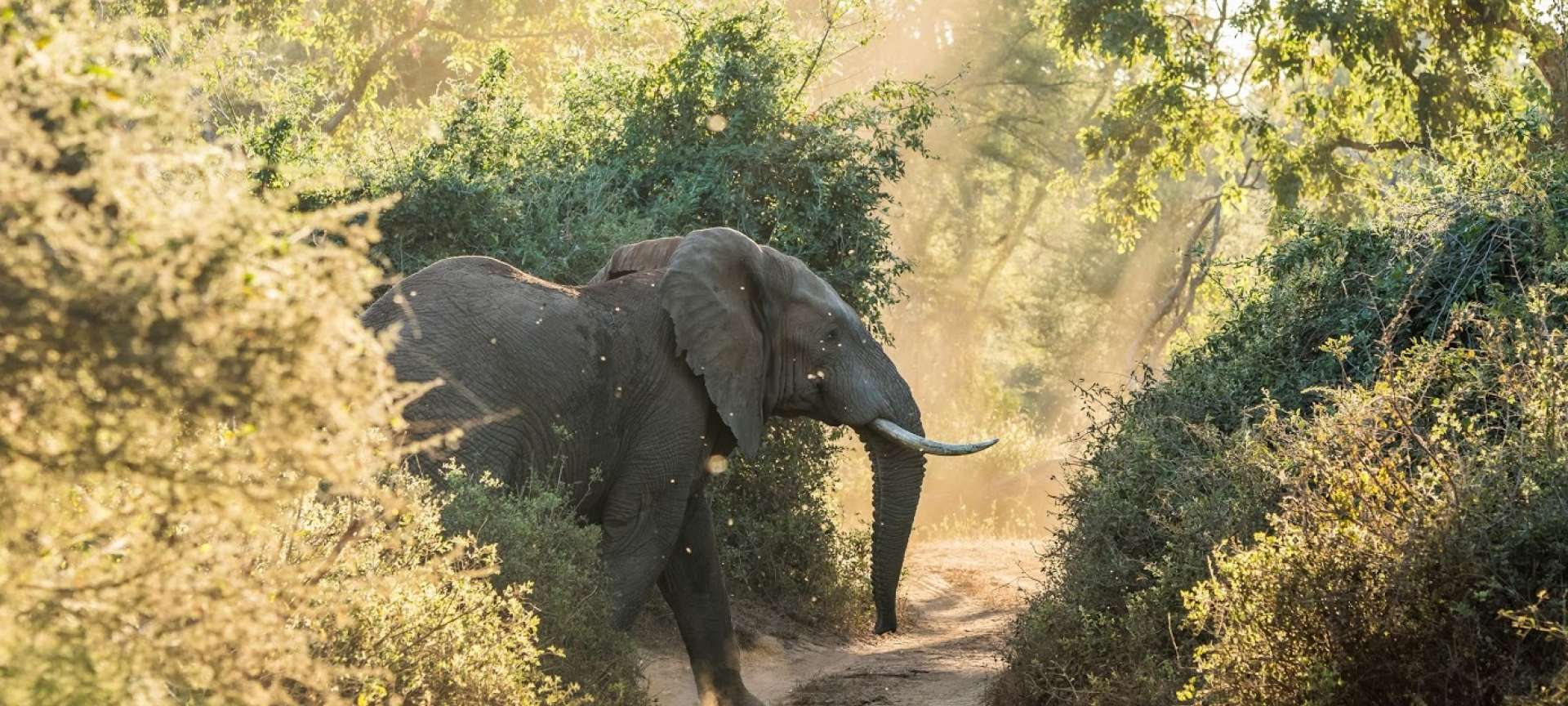 A lone elephant makes his way around Pafuri in the far north of the Kruger National Park | Credit: Rudolph de Girardier
The 240 km² Makuleke Contractual Park, which runs south from the Limpopo River as it runs along the border with Zimbabwe, was annexed to Kruger following the forcible relocation of its inhabitants in 1969. Restored to the Makuleke community in the 1990s, it is still managed as part of Kruger, and hosts two private lodges that offer much to keen birdwatchers or anybody seeking a genuine wilderness escape. An excellent place to seek out the likes of Pel's fishing owl, Racket-tailed roller and Triple-banded courser, it also offers exclusive access to the spectacular Lanner Gorge and lush Fever-tree forest at Crooks Corner.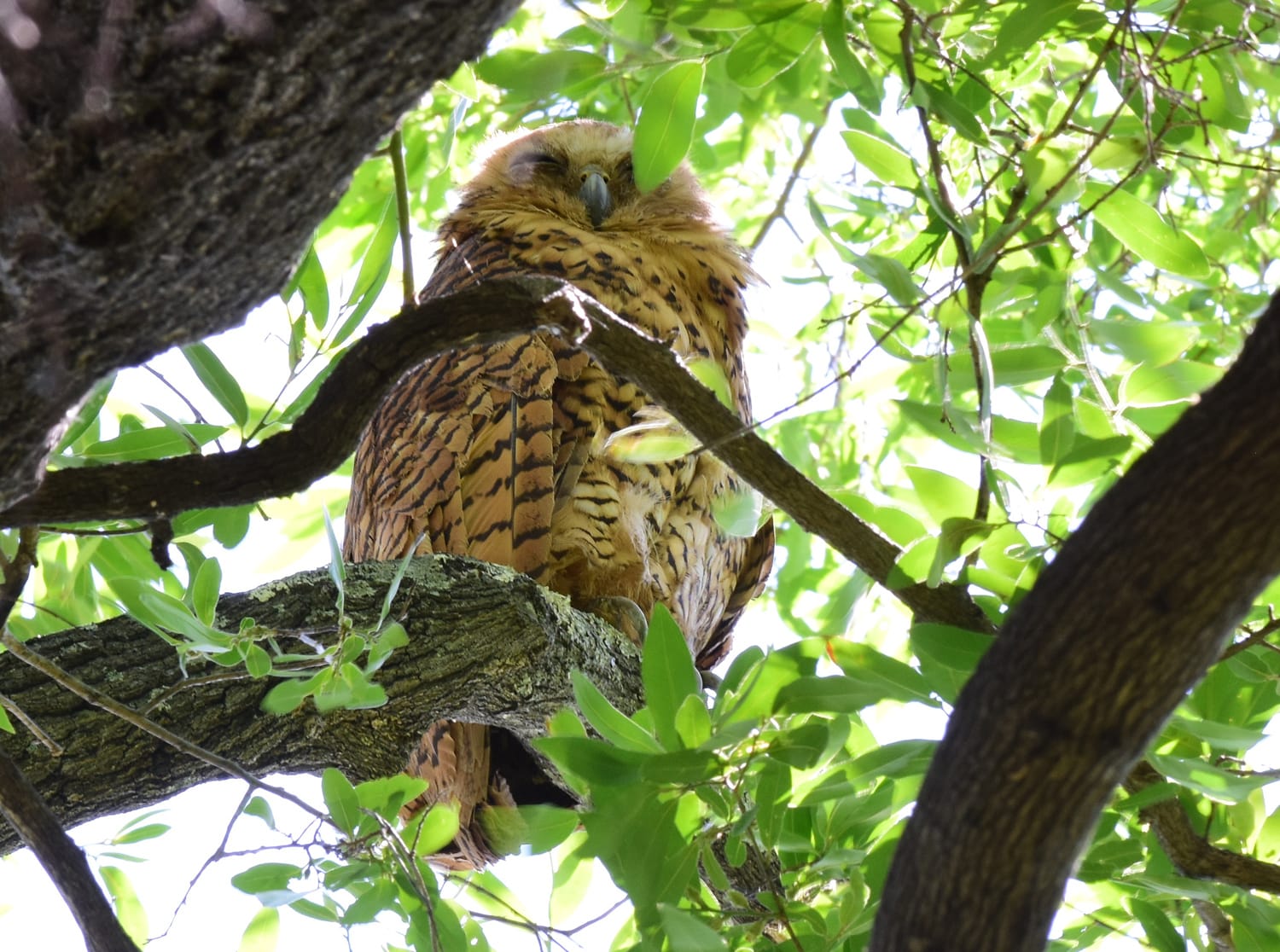 Pel's Fishing Owl is a rare sighting on safari
Home to some of South Africa's most lauded game lodges, the Sabi Sand Reserve was amalgamated from several now jointly-managed private properties in 1948. It shares an open boundary with southern Kruger, and expertly guided game drives in open 4×4 vehicles often throw up all the Big Five, as well as cheetah and African wild dog. The reserve also arguably offers the world's best and most intimate leopard viewing. But while the game viewing is peerless, shared traversing rights with neighbouring properties.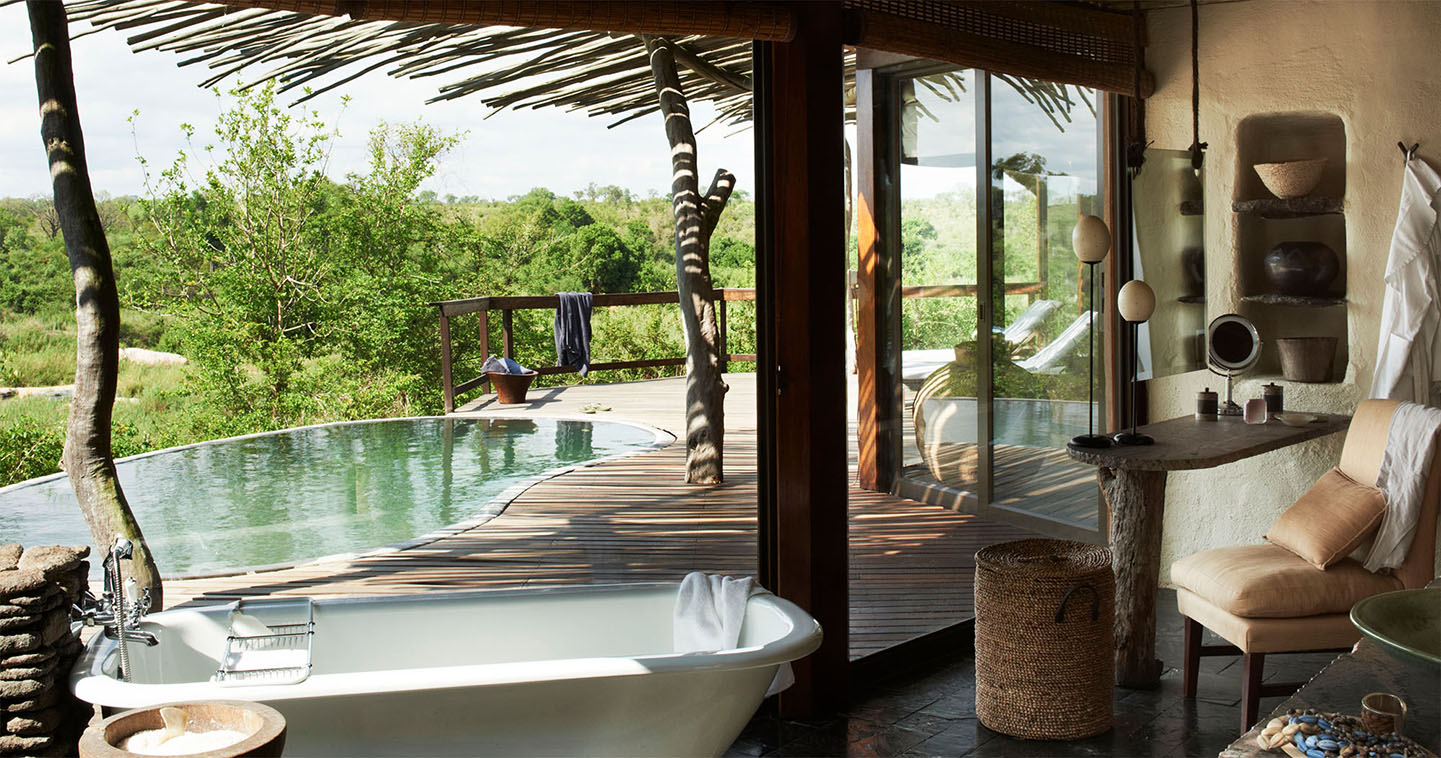 The Singita Boulder's Lodge in the Sabi Sand is an example of the five-star luxury you can find in this corner of the Kruger
Immediately north of Sabi Sand, Manyeleti Game Reserve, whose Shangaan name means 'Place of Stars', was set aside in 1964 and now shares an unfenced 30 km eastern border with Kruger and supports a similar selection of wildlife, though poaching and low tourist volumes mean that game viewing isn't quite up there with several of its neighbours.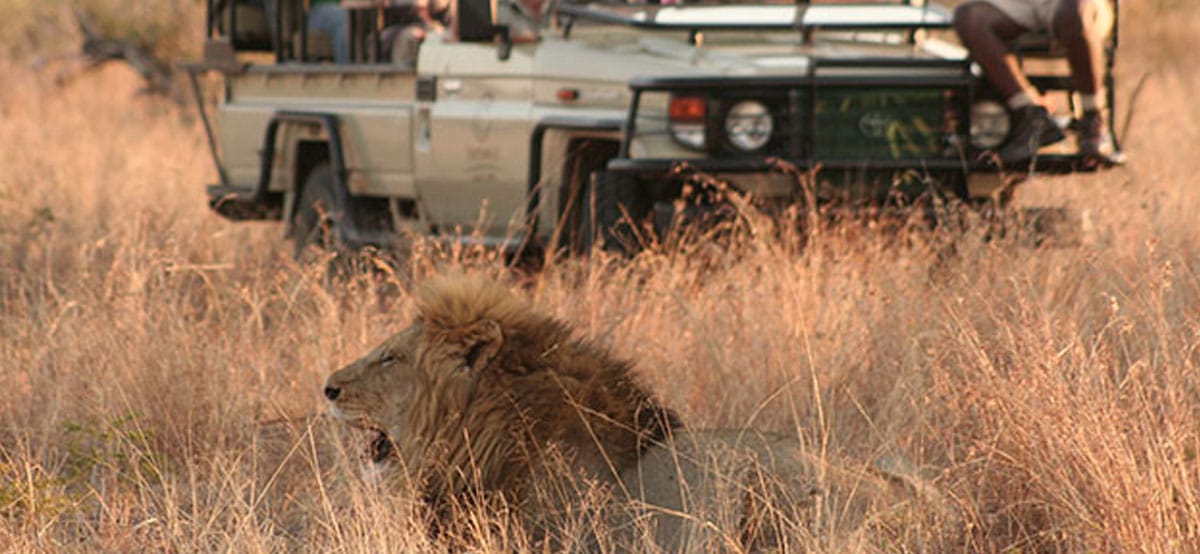 Close encounters with wildlife in the Manyeleti Game Reserve
Named after the seasonal river that flows close to its southern boundary before crossing into Kruger, the private Timbavati Nature Reserve, created in 1962, and now unfenced along its border with Kruger, operates in a similar manner to Sabi Sand. Game drives don't quite match up when it comes to leopard and rhino sightings, but since camps are more spread out, they tend to operate at a more relaxed and impulsive pace.
The Kruger's dozen-or-so privately-run Concession Lodges stand on individual enclaves of national park land where exclusive traversing rights have been awarded to the concessionaire. Much like the private reserves bordering Kruger, each concession hosts between one and three exclusive small camps that offer guests an upmarket package inclusive of expertly guided game drives in open 4x4s. However, the concessions are typically much larger than the private reserves, wildlife is less habituated to vehicles, and there is no cross-traversing with other lodges – the net result being that game viewing tends to be more erratic but the overall experience is arguably more holistically satisfying.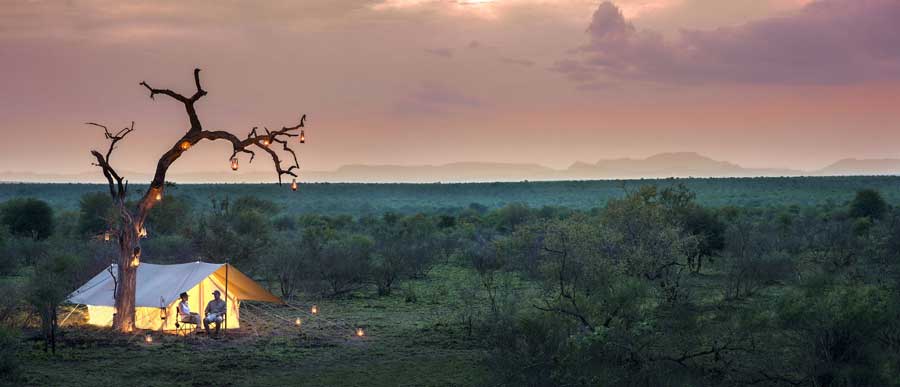 Tanda Tula in the Timbavati Game Reserve
Practical Information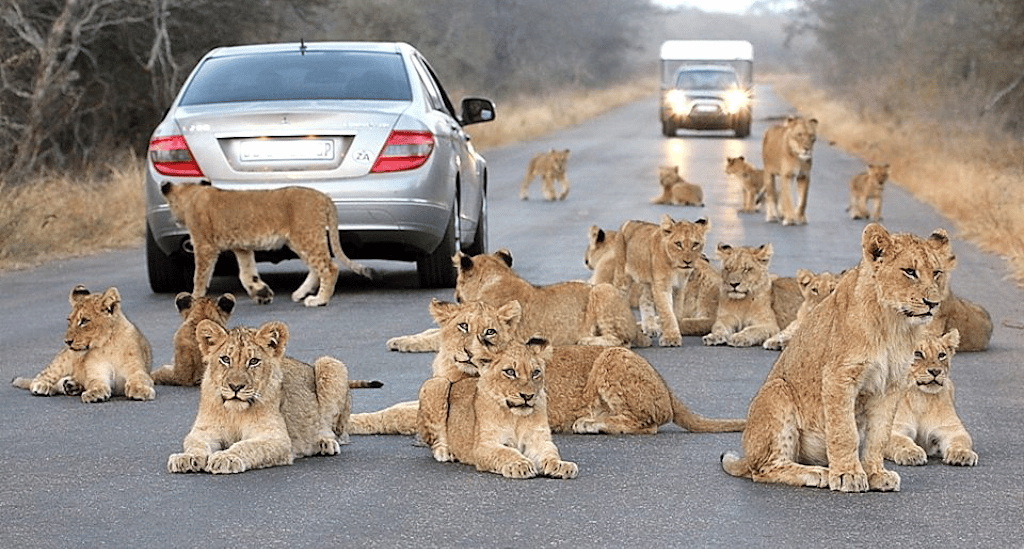 Kruger National Park offers great self-drive opportunities, which may be less expensive than a stay in a luxury lodge
Kruger is well suited to affordable self-drive safaris. A good network of sealed roads can easily be explored in an ordinary saloon car. The 20-odd rest camps offer inexpensive but comfortable accommodation, and most have grocery shops, filling stations and restaurants. In addition, an excellent selection of maps, guidebooks and other interpretive material is available on site.
Kruger-Mpumalanga International Airport (KMIA) lies within an hour's drive of Numbi and Phabeni Gates. It is connected to Gauteng's OR Tambo International Airport by several scheduled flights daily, and several car rental companies are represented there. For couples or families, it may be more affordable to rent a car out of Gauteng and drive, following the N4 east from Pretoria to Mbombela, or the N12 from Johannesburg/OR Tambo to connect with the N4 at eMalahleni (formerly Witbank). Allow five hours for the drive.
The private and concession lodges associated with Kruger offer a very different and somewhat more costly experience. Most exude an aura of safari chic, pamper clients with gourmet meals and service levels in line with a luxury spa, and include a guided evening and morning game drive in rack rate. These lodges are normally visited as a two- or three-night all-inclusive fly-in or drive-down package from Gauteng. You could also tag one night at a private reserve to the end of a self-drive Kruger safari – though be sure to time things so that you arrive at camp in time and leave late enough to do all game drives.
Kruger is hot and seasonally humid, with summer daytime temperatures routinely topping the 30°C mark (frequently 40°C in the north). The air dries out in winter, when nights can be very cold, and you'll want plenty of warm clothing for evening and early morning game drives.