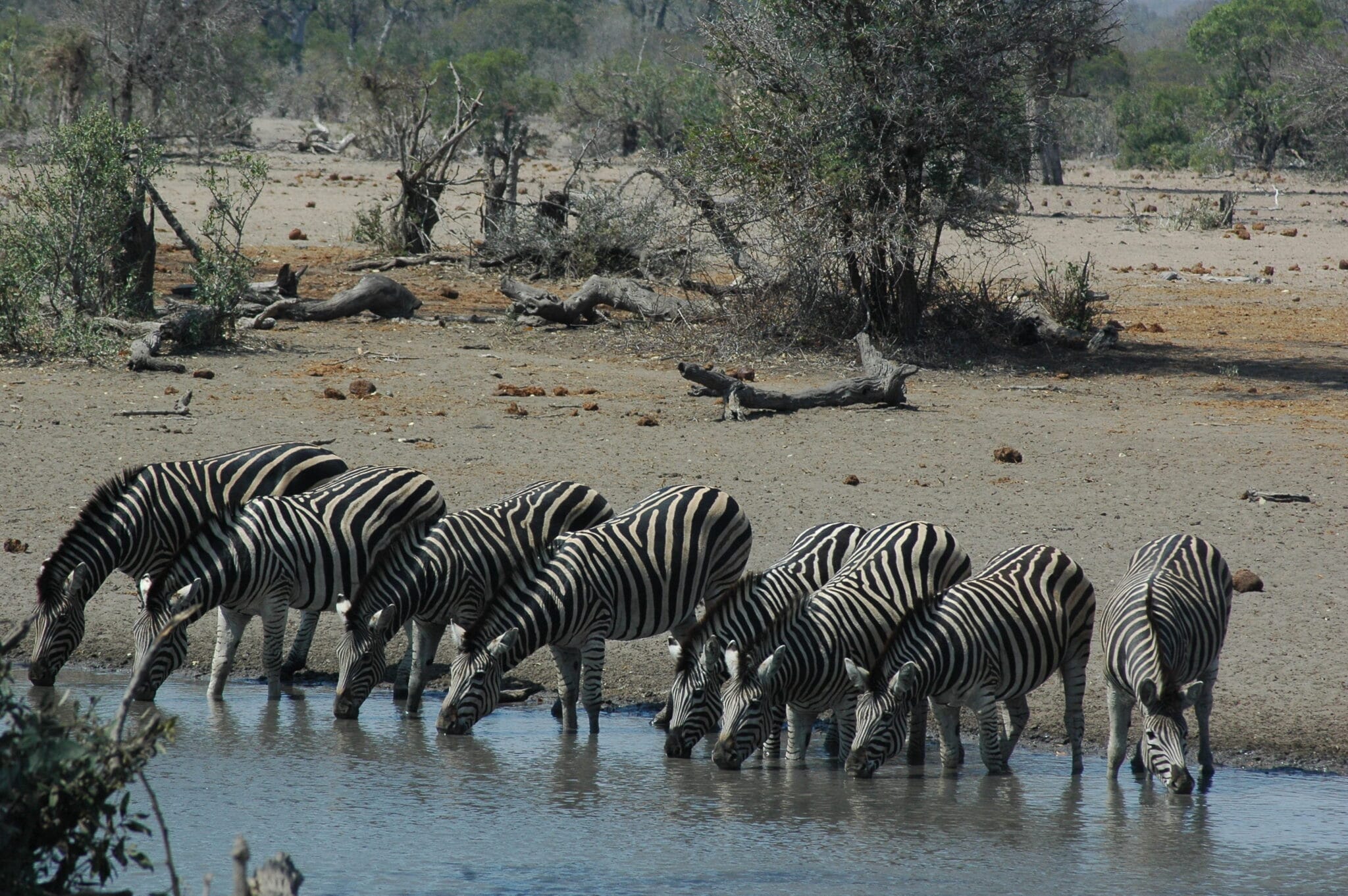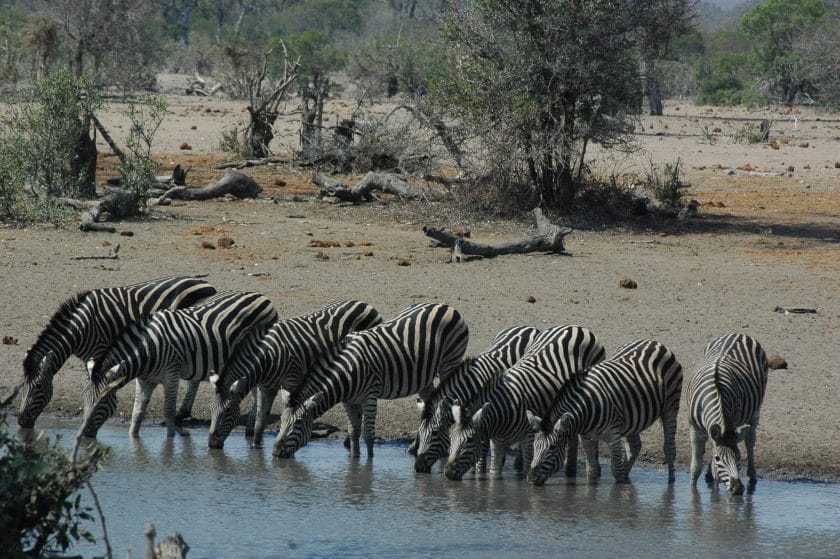 It's dry during October in the Kruger. Animals congregate at watering holes in large numbers | Credit: National Geographic
Johannesburg and the Highveld are warm by day, cooler at night, and will receive occasional rainfall.
Cape Town and the Western Cape are hot by day, cooler at night, and generally dry, while the Kruger Park and its surroundings are hot by day, warm at night, and dry.
October is an ideal time for beach holidays anywhere along the South African coast.
This month usually offers excellent game viewing safaris in the Kruger Park and other reserves, as animals congregate close to perennial water sources and the undergrowth clears to improve visibility. However, they will start to disperse in the wake of the first rains.
September-November is peak whale-viewing season in Hermanus and the Western Cape.
Accommodation in tourist areas is usually very quiet in October, though it may fill up over the short spring school holiday that usually takes place in late September/early October.
Taking everything into account, October is one of the best months to visit South Africa.