Timbavati
Timbavati Game Reserve is home to one of nature's most magnificent creatures, the white lion. Ancient folklore tells of a time when the local Shangaan tribe saw a bright light streaking across the sky and crash on the African savannah. Shortly thereafter the lions of Timbavati began giving birth to snow white cubs. These unique lions have been regarded as sacred ever since.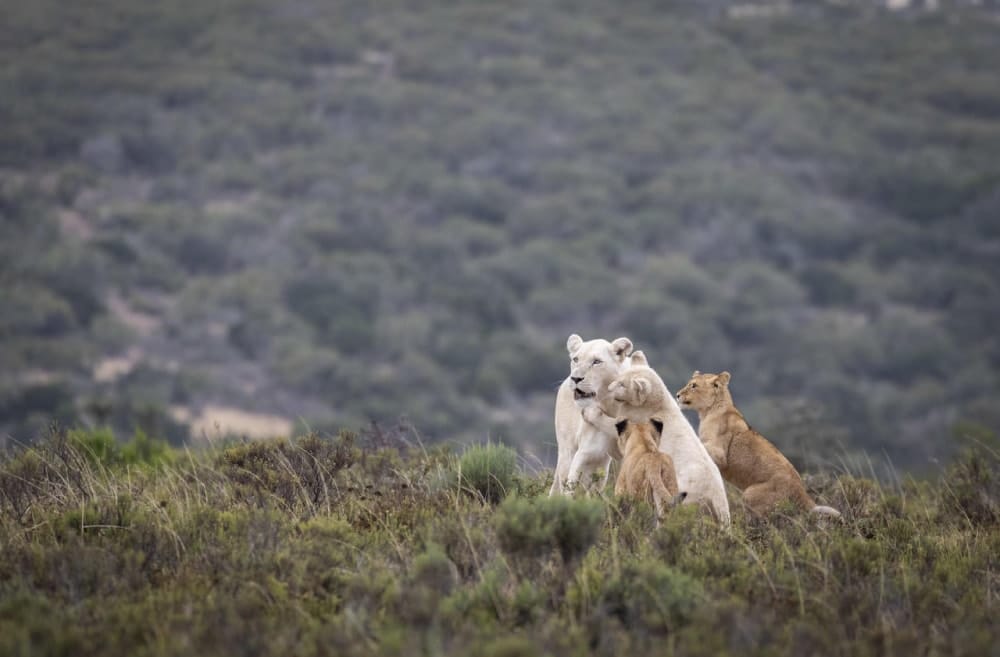 Timbavati Game Reserve encompasses a vast 580km2 of savannah on the western border of the Kruger National Park. The borders are unfenced and allow wildlife, including the Big Five, to migrate freely between the reserves. An abundance of plains game like kudu, giraffe, wildebeest, buffalo and waterbuck can be seen while the endangered African wild dog is also often spotted in Timbavati.
The collection of luxury lodges at Timbavati caters for the traveller looking for a touch of class. Your African safari need not be without spa treatments, private pools and five-star cuisine!
Walkers River Camp, Jaydee and Eagle Owl are three exclusive self-catering camps offering families or groups of friends a truly secluded safari experience while still providing all the amenities that you're used to at home.
Highlights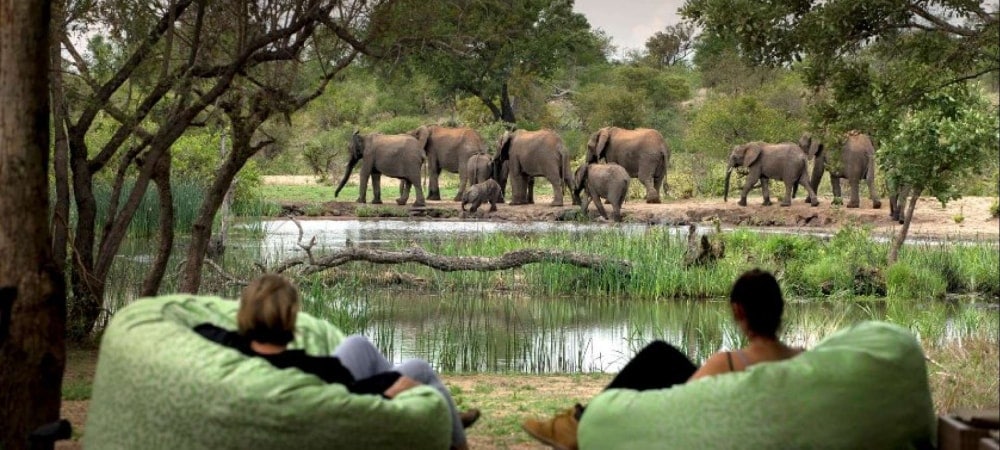 Timbavati is home to the endangered white lion and a sighting of one of these unique creatures is a once in a lifetime experience. Shame on you if you forget your camera!
Photographic safaris can be tailored to your needs. Professional photographers with specialised game drive vehicles will give advice, tips and can arrange additional gear if needed.
Daily personalised game drives and bush walks greatly increase your chance of animal sightings. The traditional knowledge shared by the skilled rangers is invaluable too.
Timbavati is aiding rhino conservation by micro-chipping their rhino population. Guests at the Kings Camp have the opportunity to participate in the tracking and darting process.
Practical Information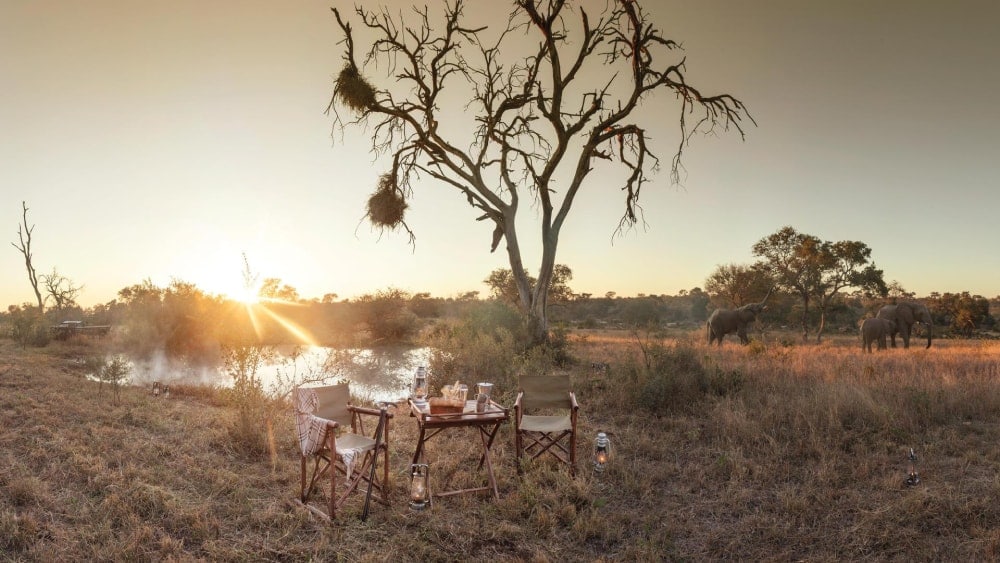 Kings Camp
The Timbavati reserve is roughly a six-hour drive from Johannesburg. Daily international and domestic flights call in at OR Tambo International Airport from where you can catch a connecting flight to a local airport (Hoedspruit, Nelspruit, Phalaborwa or Skukuza) near the reserve.
Some of the lodges in Timbavati have private runways and you may opt to travel (approx. 1 hr 30 min) by scheduled flight directly from Johannesburg to your accommodation.
It gets very hot in the day so bring a hat, sunglasses and sunscreen. You'll need to pack warm clothing too as evenings and early mornings can be chilly.
Malaria is a risk in this part of Africa, so it is advised to speak to your doctor about a course of prophylaxis before you travel.