Kruger National Park in October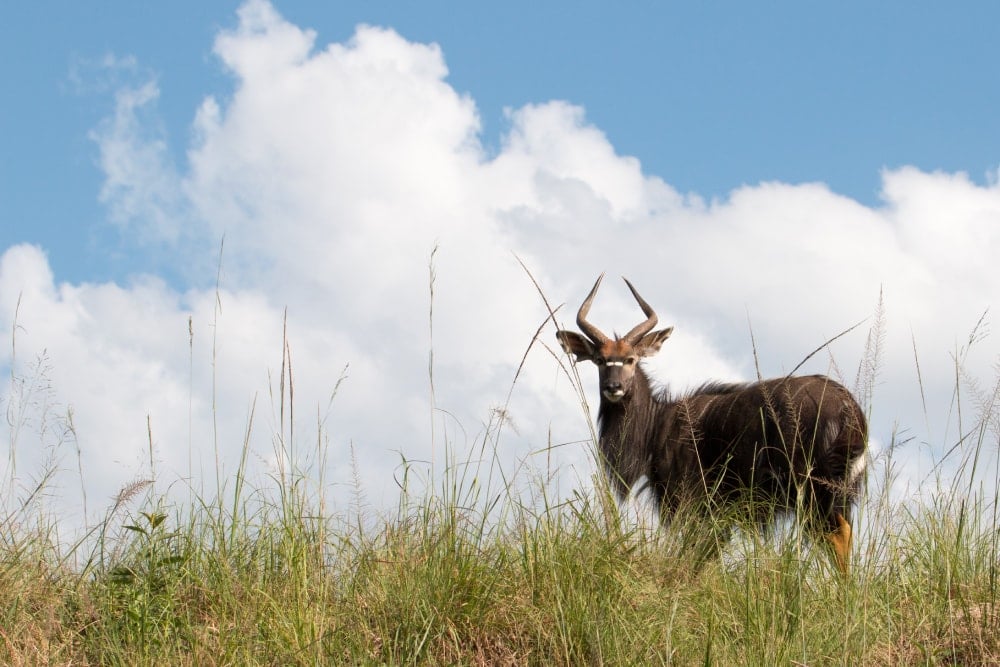 The rainy season is around the corner and you might encounter the first thunderstorms to the end of the month. Slowly but surely the greenery returns to the Kruger. Days are hot and often quite humid while evenings are warm. Spring blooms can be seen from this month onward.
October is at the end of the dry season in the Kruger and after not seeing rain for months water sources are few in the park. Bad news for the animals, but good news for visitors as the sightings tend to be great at the remaining water sources. It is a quieter time in terms of visitors so your best bet is to visit the southern and central regions where there are high densities of animals. Alternatively, stay at one of the various private reserves on the western border of the park where daily game drives provide ample viewings.
The risk of malaria is low at the end of the dry season and animal sightings are best this time of year. Unfortunately, days can be hot and dry and the landscape is parched.