Solo Travel in the Kruger National Park
There is a very particular kind of adventure that comes with solo traveling. Not only does it take you to unimaginable new places, experiences and people but it also affords the opportunity for calm, uninterrupted self-reflection. The vast expanse of the Kruger National Park offers you plenty of both.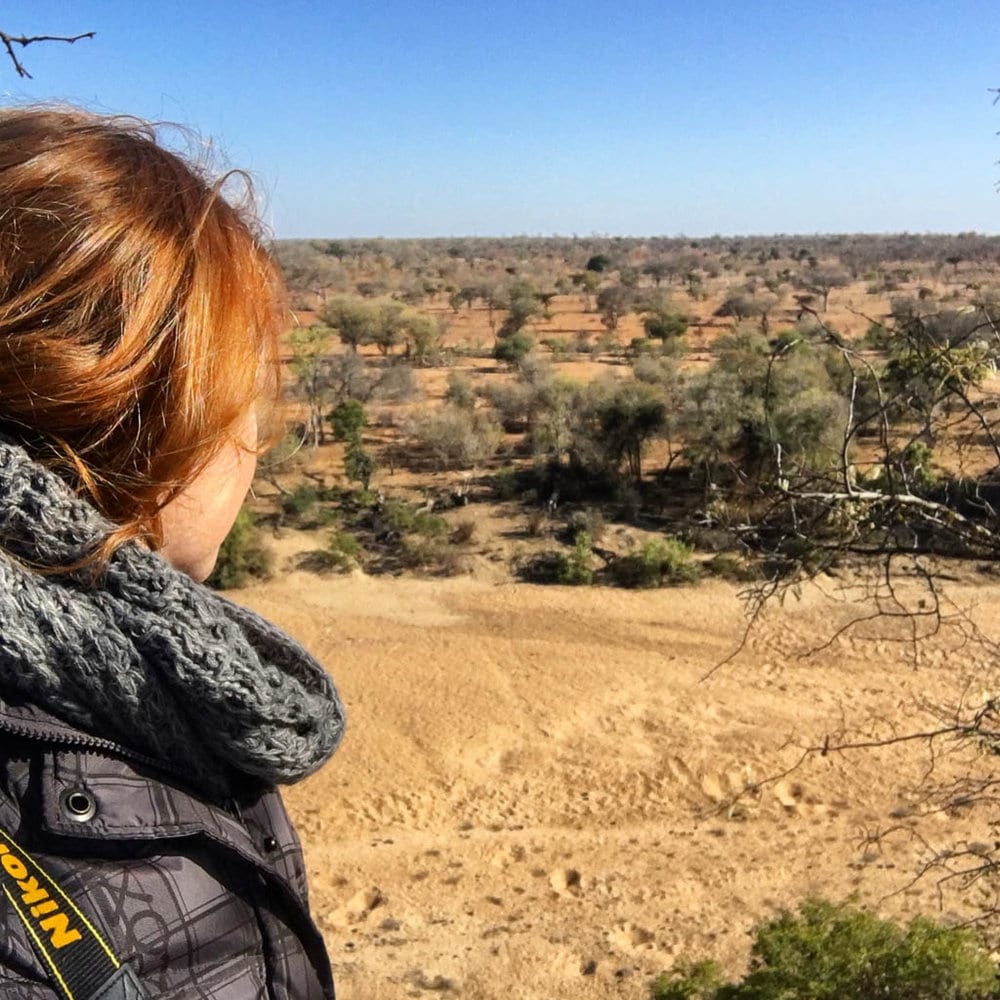 Credit: The Traveling Ginger
Kruger National Park might be one of the wildest places in Africa and home to the biggest land mammals on Earth, but that doesn't mean that it is out of bounds for the solo traveller. The extensive network of tar and good gravel roads makes getting around a breeze and a wide selection of accommodation suits every budget.
The myriad of campsites are a great DIY option, while safari tents, chalets and guest houses offer all the creature comforts (plus the marvel of air conditioning) that you are used to at home. If you are looking for a touch of exclusivity and personalised service, take your pick from one of the private concession areas within the park or the multiple five-star luxury lodges that border the Kruger.
In the private concession areas and private game reserves, you'll arguably get a more personal experience than going it solo in the public areas of the park. Daily game drives with an experienced ranger come as standard at most luxury lodges, birding and photography excursions can be tailored to your preference and shuttle services to and from airports eliminate the need to rent a vehicle. Last but not least, all meals are taken care of.
The southern and central regions of the Kruger National Park are your best bet for spotting large populations of animals, comfortable accommodation facilities like restaurants, fuel stations and shops, and not to mention other friendly faces to chat to. If you are a veteran of solo travel and have the time, then the northern part of the park is much less populated with stunning, unspoiled landscapes. There, in the seemingly endless vistas, you might just discover that elusive self-reflection that inevitably finds the solo traveller.
Travel Tips
If you plan on spending multiple days in the reserve and/or plan to move between different camps, you'll need a vehicle. The roads are superb, so any vehicle will do, but if you are planning to camp you may want to consider renting a camper van or kitted-out 4×4.
A larger rental vehicle like an SUV or 4×4 can aid game viewing since it has a height advantage, especially in the summer when the grass is tall.
There is no public transport within the park. If renting a vehicle is not an option, or you prefer not to drive, rather stay at one of private lodges in the greater Kruger where shuttles services and daily game drives are included in your stay.
Be sure to buy a map of the reserve at the entrance gate or a camp shop. You'll need it to navigate through the Kruger on your own.
All the main camps have restaurants with reasonable prices and small shops for self-catering. You can also book guided drives and walks with rangers from here.
Several overland and hop-on/hop-off tour operators offer multi-day guided trips to the Kruger. Join one of these and you'll not only meet fellow travelers but your accommodation, meals and game drives in the park are included.