Situated in the blandly-named low-profile North West Province, these two relatively recently-created reserves have grown in popularity in recent years thanks to their family-friendly holiday location in a malaria free-zone and excellent Big Five viewing.
Pilanesberg and Madikwe are pretty similar in ecological terms, both being situated in the transitional zone to the moist eastern bushveld and the semi-arid Kalahari biome that extends into neighboring Botswana.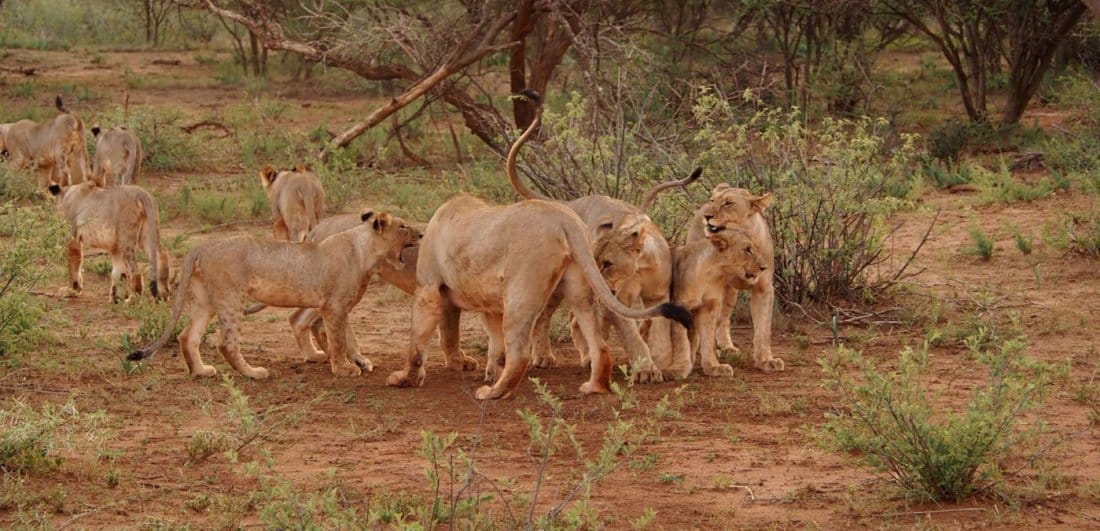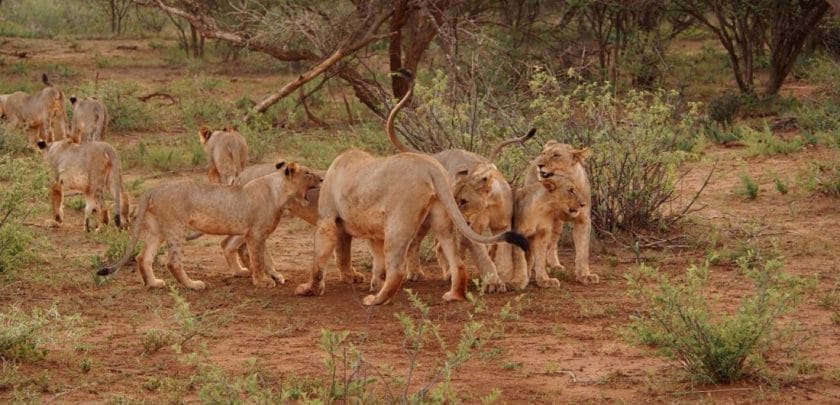 The usual safari favorites are supplemented by many dry-country species at the eastern limit of their range. However, the two reserves cater to very different clientele.
Pilanesberg, only two hours from Gauteng, stands adjacent to the glitzy Sun City casino and resort complex and is geared primarily towards self-drive day and overnight visitors.
By contrast, the more remote Madikwe is closed to day visitors and caters exclusively to the top end of the safari market, hosting a few dozen exclusive bush camps that offer plush accommodation and all-inclusive packages comparable to the private reserves bordering Kruger.
Madikwe Game Reserve
Now entrenched as South Africa's premier malaria-free safari destination, the 750km2 (290 square mile) Madikwe Game Reserve abuts the Botswana border some four hours' drive northwest of Gauteng.
Flanked by the perennial Great Marico River, the reserve was established in 1991 following a government study that concluded it could be utilized more profitably and offer greater benefits to local communities as a conservation area than as an unproductive farm.
Following an extensive reintroduction program, it now offers an excellent chance of sighting three of the Big Five – lion, elephant, and rhino on a Big Five safari – while buffalo and leopard are also present but more scarce. Common grazers include giraffe, zebra, greater kudu, springbok, Red hartebeest and tsessebe.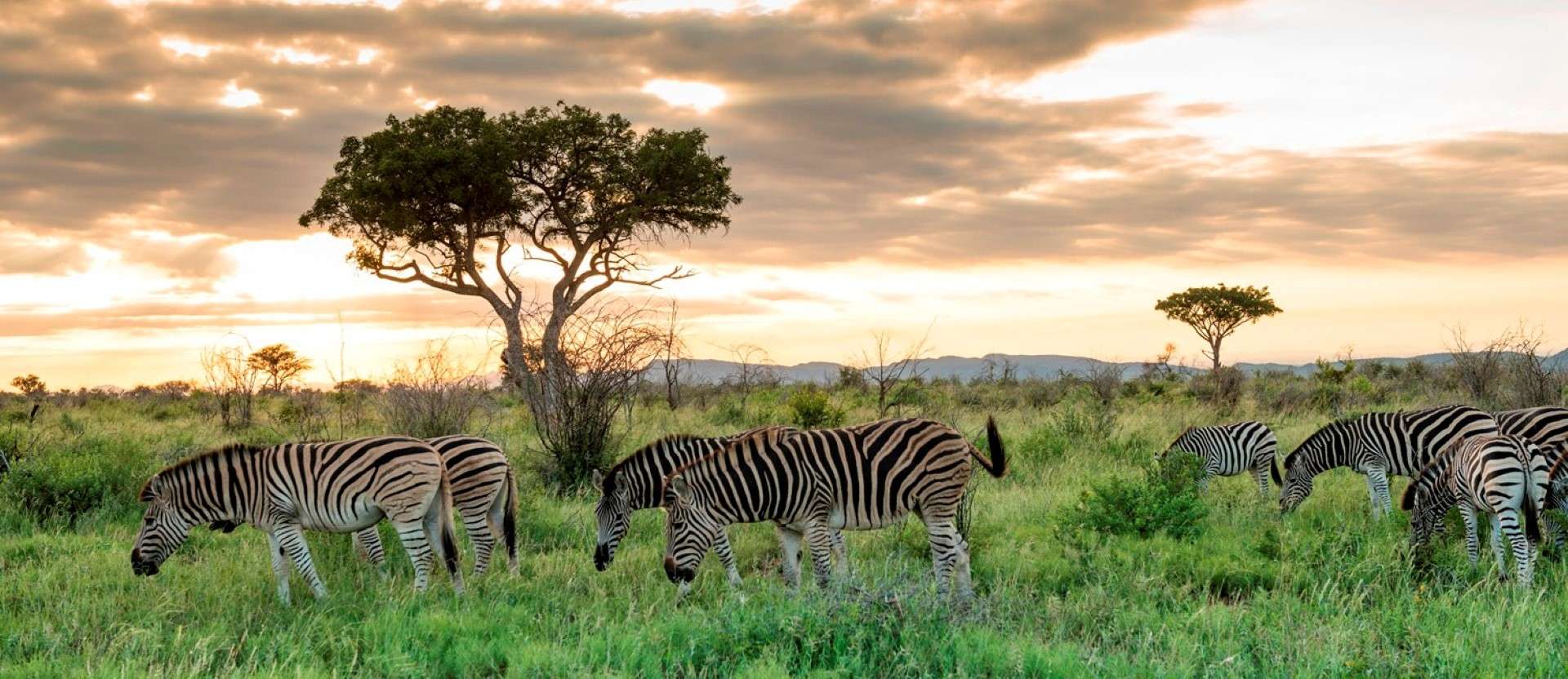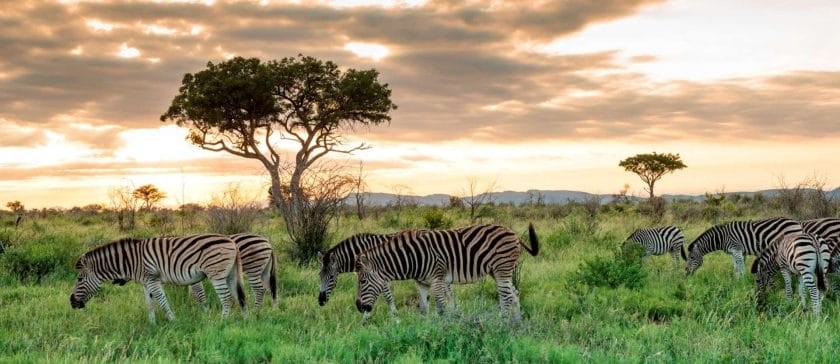 It's also possibly the most reliable reserve in South Africa for encounters with the endangered African wild dog. Night drive safaris frequently offer good sightings of the shy brown hyena and bizarre aardwolf.
A checklist of 350 bird species includes several northwestern specials, most conspicuously the Southern pied babbler (dubbed the 'flying snowball') and the exquisite Crimson-breasted shrike, Shaft-tailed whydah and Violet-eared waxbill, making Madikwe an ideal location for a birding safari.
Pilanesberg Game Reserve
Nestled scenically within a collapsed volcanic crater, the 550km2 (212 square mile) Pilanesberg Game Reserve supports game densities similar to the likes of Kruger and ranks as one of the best places anywhere in South Africa for close-up encounters with White rhinos and elephant on a safari.
Situated only two hours drive north of Gauteng, it forms a realistic goal for time-pressed travelers looking for a malaria-free overnight safari destination out of Johannesburg or Pretoria.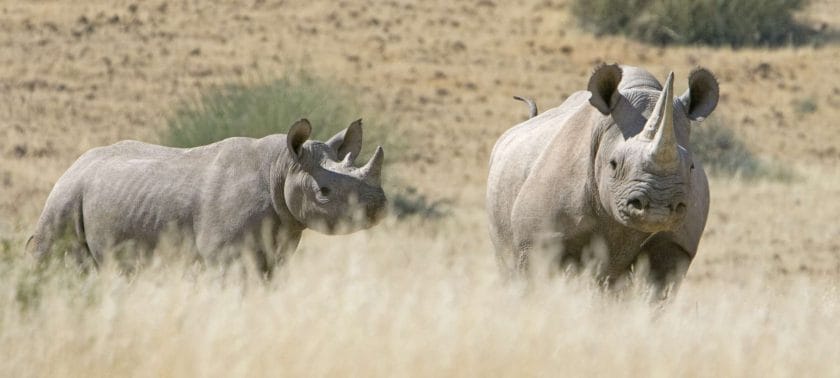 Large predator sightings are comparatively hit-and-miss, but the odds of encountering a lion or leopard (along with the strictly nocturnal brown hyena and aardwolf) improve greatly if you join a guided night drive safari into the reserve.
As with Madikwe, a checklist of 350 bird species includes several species that reflect its transitional location, making it a perfect destination for a birding safari.
Sun City Resort
Established in 1976, Sun City is sometimes dubbed Las Vegas-in-the-bush. While the massive casino at the complex's heart just about justifies this tag, it also doubles as a fun, family-friendly destination boasting an imitation inland beach called the Valley of Waves, two superb golf courses designed by Gary Player, and day safaris into the adjacent Pilanesberg.
Travel Tips to Madikwe And Pilanesberg
Three scheduled flights weekly connect Johannesburg to Pilanesberg Airport, which also serves Sun City. It is arguably easier (and quicker) to drive. This takes about two hours from O.R Tambo Airport, Johannesburg, or Sandton, or 90 minutes from Pretoria via the scenic Hartebeespoort Dam. It's also easy to arrange a road transfer to Sun City or Pilanesberg.
It's more like four hours' drive from Johannesburg to Madikwe, and since all lodges here offer all-inclusive packages and self-drive exploration is forbidden, the best option is to fly.
Accommodation at Madikwe is limited to upmarket lodges. Pilanesberg and Sun City offer everything from five-star resort hotels and upmarket game lodges to budget-friendly rest camps within the reserve.