Kapama Game Reserve safaris, tours & holiday packages
The private reserve offers the usual guided game drives and walks, but stands out for its elephant interactions and as the site of Hoedspruit Endangered Species Centre.
Situated near the small town of Hoedspruit, west of the Kruger Park, Kapama Private Game Reserve comprises 130 square kilometres of lowveld bush set aside as a reserve by the Roodt family in 1986. Subsequently restocked with lions, leopards, cheetahs, white rhinos, elephants, buffaloes and a variety of antelope, it supports 40 large mammal species in total, as well as 350 bird species.
Four lodges Kapama River Lodge, Kapama Southern Camp, Kapama Karula, Kapama Buffalo Camp and two spas Kapama River Lodge Spa and Kapama Karula Spa and all offer a fairly standard private reserve package inclusive of game drives in an open 4x4 and guided walks.
The Hoedspruit Eastgate airport is just 10 minutes' drive from the reserve entrance, and Kapama offers complimentary transfers for fly-in guests in open game viewing vehicles directly to any of the four luxury game lodges on the reserve.
Philip Briggs says
"A night-time elephant-back safari at Kapama is one of the most memorable and exciting experiences I've had in the bush – not least because ours had to be cut short when we found ourselves in the middle of a stand-off between the elephants carrying us and a bemused-looking pride of lions.  "
More on Kapama Private Game Reserve holidays
Kapama stands out from other private reserves for two reasons. The first is guided personal elephant interactions giving guests the opportunity to get up close and personal with the elephants and to learn more about their behaviour and natural habitat.
The second is the presence of the Hoedspruit Endangered Species Centre, which provides sanctuary to a number of rare mammals, most notably a king cheetah, a rare morph whose semi-striped coat is linked to a recessive gene. It should be noted that Kapama lies apart from the main block of private reserves sharing open borders with the Kruger Park. It is thus a self-contained unit, fenced in its entirety. So while the Big Five are regularly observed here, game drives tend to feel slightly more contrived and controlled than in the top properties at Sabi Sand or Timbavati.
Kapama Private Game Reserve Map
Kapama Private Game Reserve's location on Google Maps

Frequently Asked Questions about Kapama Private Game Reserve
What vaccinations should I get?
This is all dependant on the countries that you will be visitng and due to the status of certain vaccinations changing at times, please consult our experts before getting vaccines. go there.
Is it okay to drink the water?
In some parts of Southern Africa it is safe to drink the tap water, however it is highly recommended to stick to bottled water (mostly supplied) during your trip as even drinkable African water is completely different in taste and… go there.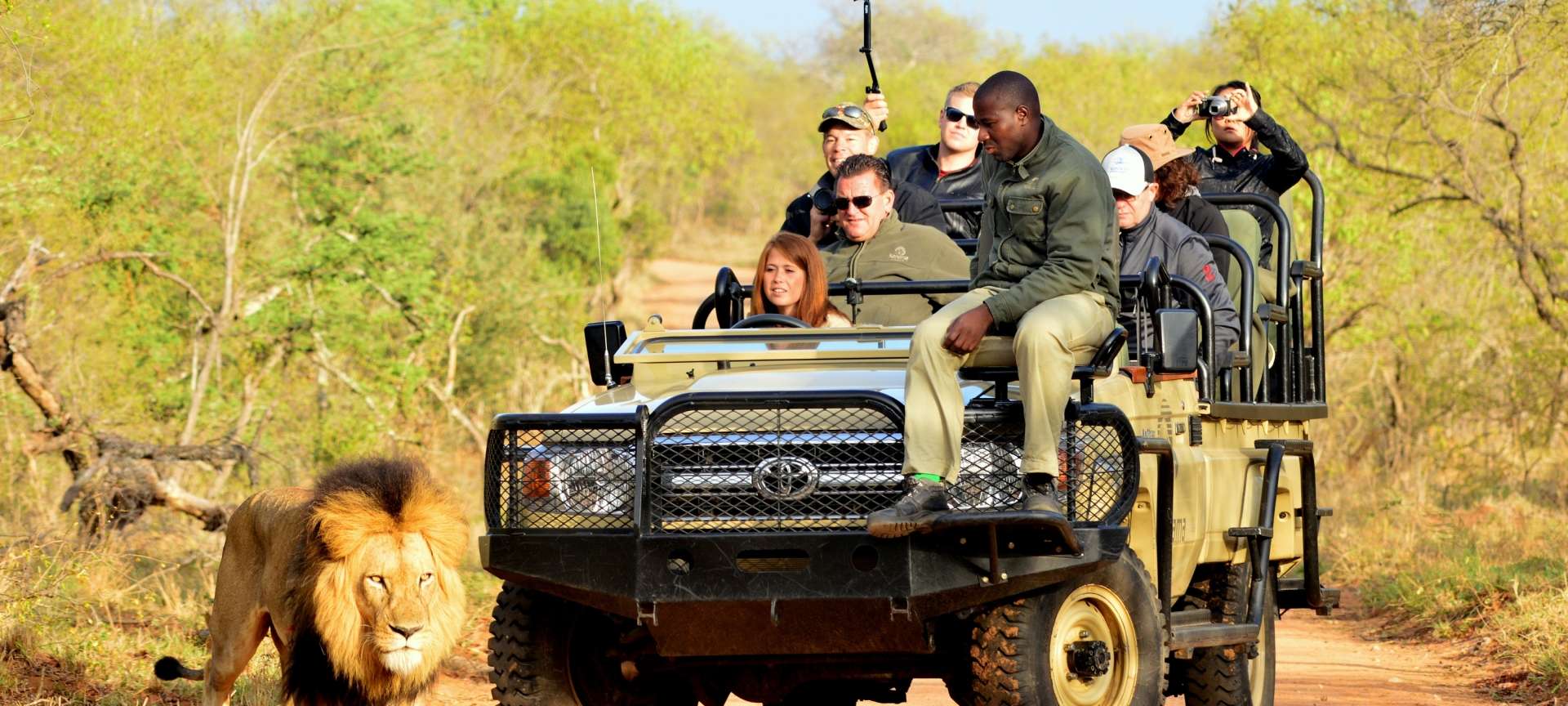 Reviews on our Kapama Private Game Reserve safaris
We had a safari holiday which was beyond amazing thanks to the help of Megan Warrington. She carefully curated the itinerary taking into account the dates that we had to travel and the arrangement of my husband joining us later. Her…
They make it happen!
from South Africa
They delivered on all promises timely and accurately! Matthys was our agent and he was wonderful about communicating with us. We had never done a trip like this before and we're nervous about traveling so far from home. Also my wife had…
Ron
All details were covered, all staff and food excellent, service was perfect - would highly recommend for sure.
Ron
Megan and Discover Africa did an amazing job helping us plan our trip. During the trip, we kept thinking how happy we were that we didn't have to plan some of the things we experienced. We booked over 16-months prior to our trip and were…
Joe
Excellent combination of calling to chat about plans and details, followed up with emailing of detailed information. Made all arrangements easy for us from the actual booking to payment procedures, exchange rate recommendations, visa advice,…
Saldrix
from South Africa
It was great to work with Discover Africa and thanks so much for your help.
Lisa and Niall Shapiro
from Australia