Birding Safari Holidays in South Africa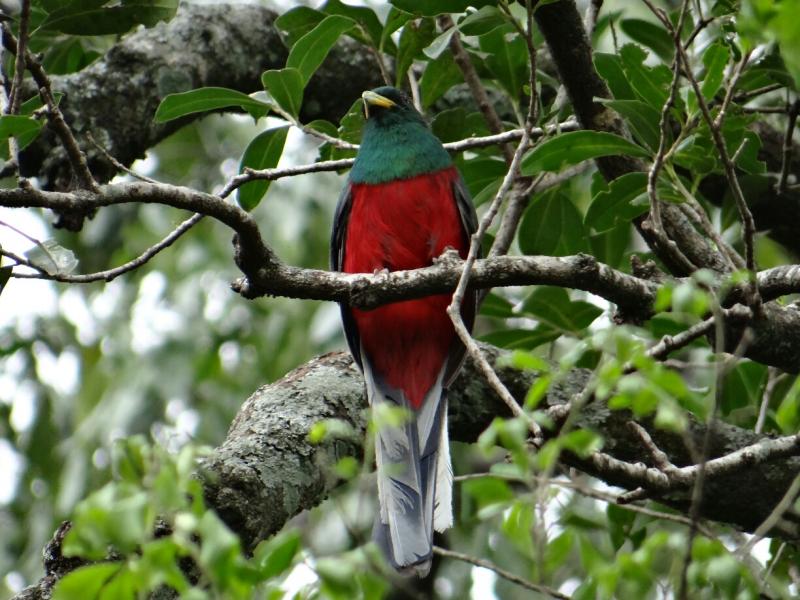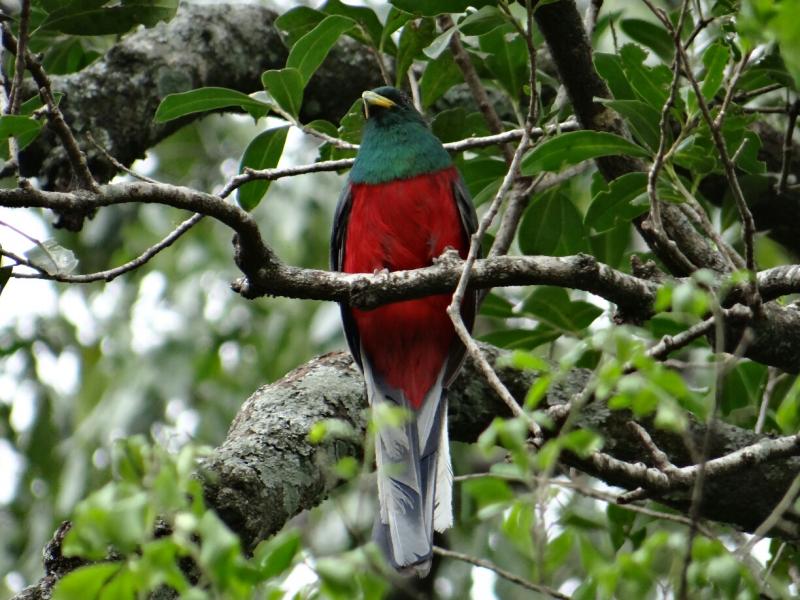 The narina trogon in iSimangaliso Wetland Park
South Africa is a superb birding safari destination. The national checklist comprises around 840 species, and includes the world's largest bird (ostrich) and what is reputedly its bulkiest flying species (kori bustard) along with a dazzling variety of birds of prey, ranging from the largely terrestrial Secretary bird to the charismatic African fish eagle and macabre Lappet-faced vulture.
It also supports a dazzling array of colourful bee-eaters, turacos, parrots, rollers, and waxbills.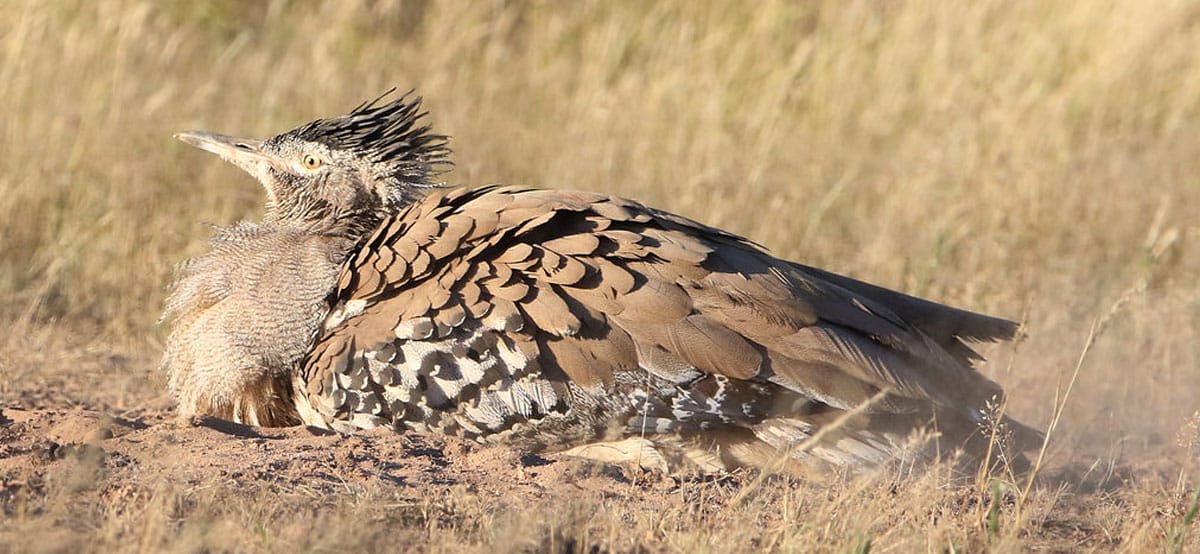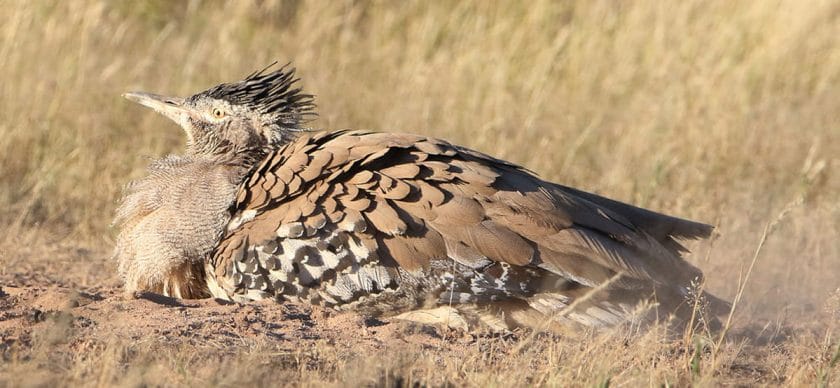 A kori bustard in the Kgalagadi Transfrontier Park
There are several sites in South Africa where a moderately skilled birder could tick 100 species in a day. Foremost among these – and an excellent overall introduction to African birds – is the Kruger National Park, though some would argue that iSimangaliso Wetland Park outranks it. But rewarding birdwatching can be enjoyed anywhere in South Africa, even in the suburbs of Cape Town and Johannesburg.
Of particular interest to visiting birders are the 35 species more-or-less endemic to South Africa (some have a range extending into the small bordering kingdoms of Swaziland and Lesotho) and several other near-endemics with a range that extends a small way into Namibia and/or Botswana. Good sites for these localized species include the Western Cape, the uKhahlamba-Drakensberg, and Pilanesberg/Madikwe.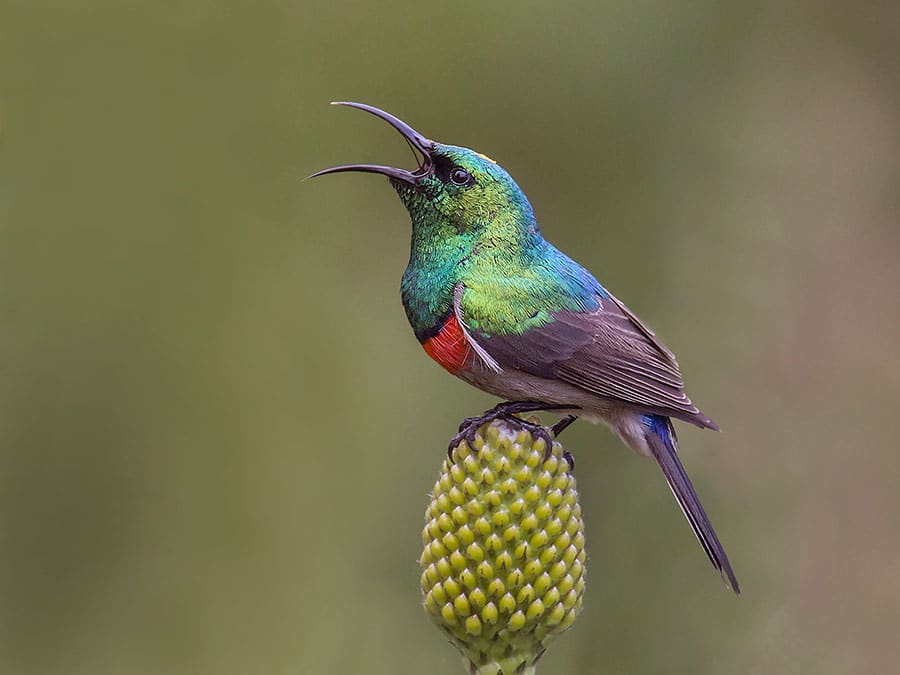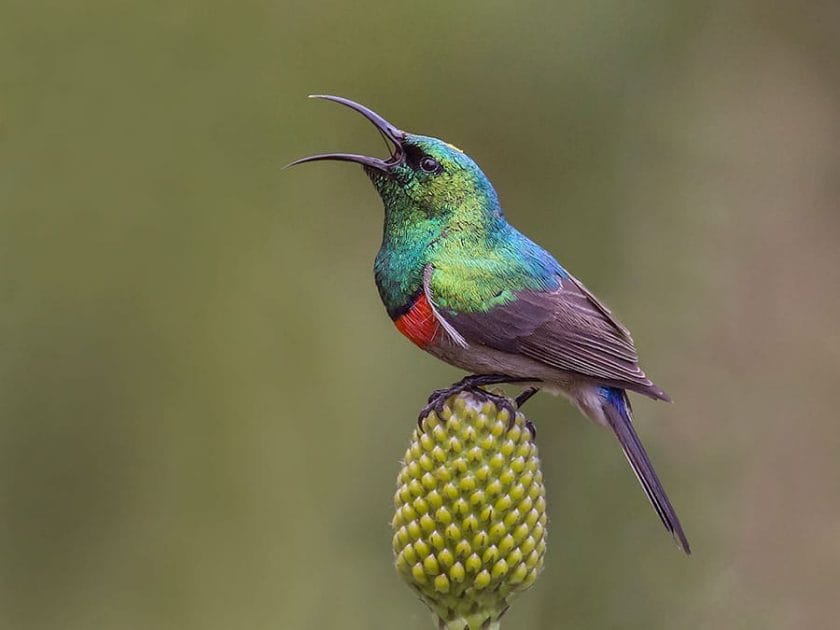 Southern double-collared sunbird in the Western Cape | Credit: Jaime MacArthur
Avian variety is most significant in the southern summer (November-March) when several resident species assume a colorful breeding plumage and dozens of migrant species arrive from Europe or elsewhere in Africa. Several good regional field guides can be bought at any decent bookshop in South Africa.