South Africa vs Namibia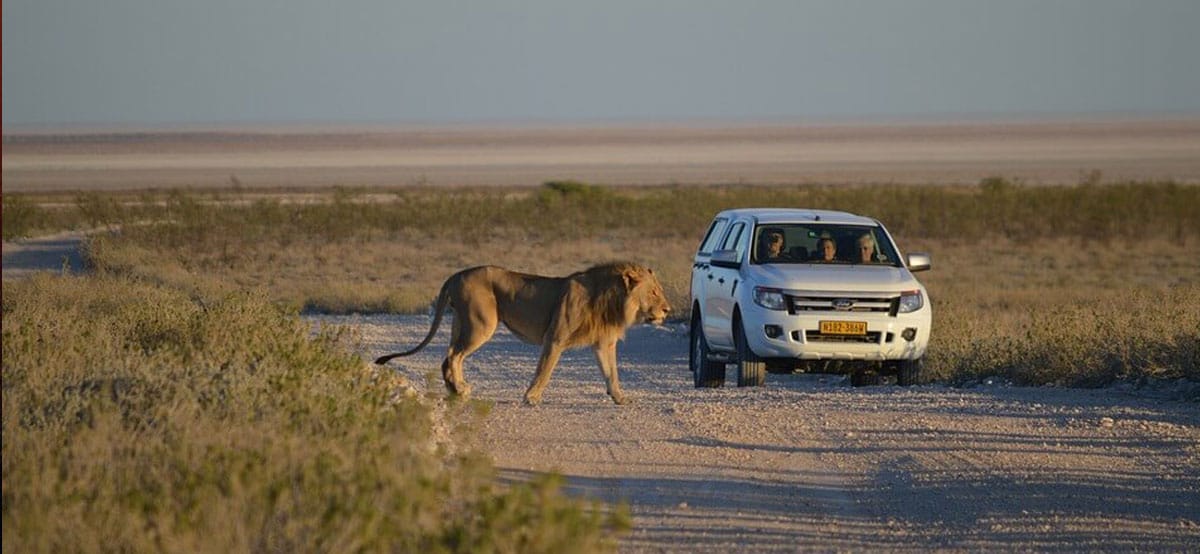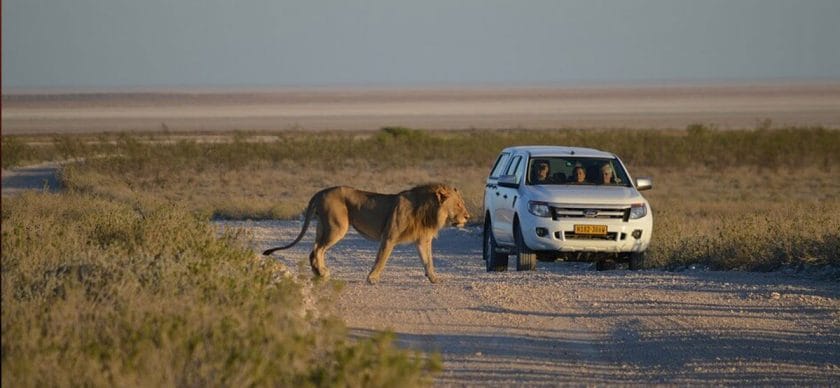 Self-drive holiday in Namibia
South Africa and Namibia stand out as two of the few countries in Africa truly suited to self-drive travel.
Both also have excellent safari opportunities, self-drive or otherwise, in the form of Etosha National Park in Namibia, and Kruger National Park (among others) in South Africa.
In most other respects the two countries are very different. Namibia is of greatest interest for its dramatic desert landscapes, most famously the stunning red dunes of Sossuvlei, and for the overwhelming sense of space one might expect of the most thinly populated country in sub-Saharan Africa.
South Africa is a more family-friendly and varied destination than Namibia, and generally more affordable too. There is nothing in Namibia to compare to historic South African cities such as Cape Town or Stellenbosch (though the remote German-influenced port of Luderitz tries its best).
And while Namibia does boasts a long and scenic Atlantic coastline, it is for the most part too barren and windswept to qualify as a conventional beach holiday destination comparable to South Africa's Garden Route or KwaZulu-Natal.