Damaraland
A Damaraland safari in Namibia offers a perfect blend of untamed wilderness, breathtaking scenery, majestic mountains, ancient rock art, off-the-beaten-track adventure, and thrilling wildlife sightings, making it an ideal destination for travelers seeking a unique and authentic African experience.
Located southwest of Etosha National Park, Damaraland may not be as easily accessible as other areas in Namibia (you'll need to hire a 4×4 to explore the region's rough roads). Still, it offers a wilderness experience you don't find in many places in Africa.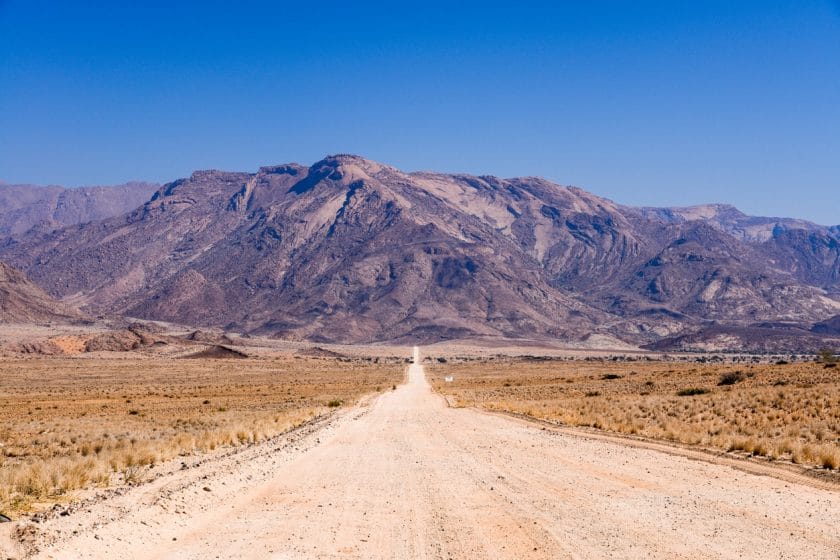 As one of Namibia's last unofficial wildlife areas, Damaraland is unfenced so that animals can move freely outside the confines of parks and reserves.
Desert-adapted elephants, rhinos, and lions roam these vast plains and rocky outcrops. While tracking these animals can be tricky, seeing them roaming free against stunning desert backdrops is a far more exciting experience than spotting game in a wildlife park.
Brandberg in Damaraland
Animals aside, Damaraland is home to Namibia's tallest peak – Brandberg – an imposing granite mountain that glows in the setting sun, giving rise to its name, "fire mountain".
It's not just for climbers, though: the ancient rock art in the mountain ravines – thousands of paintings, including the famous White Lady – is among the best preserved on the continent.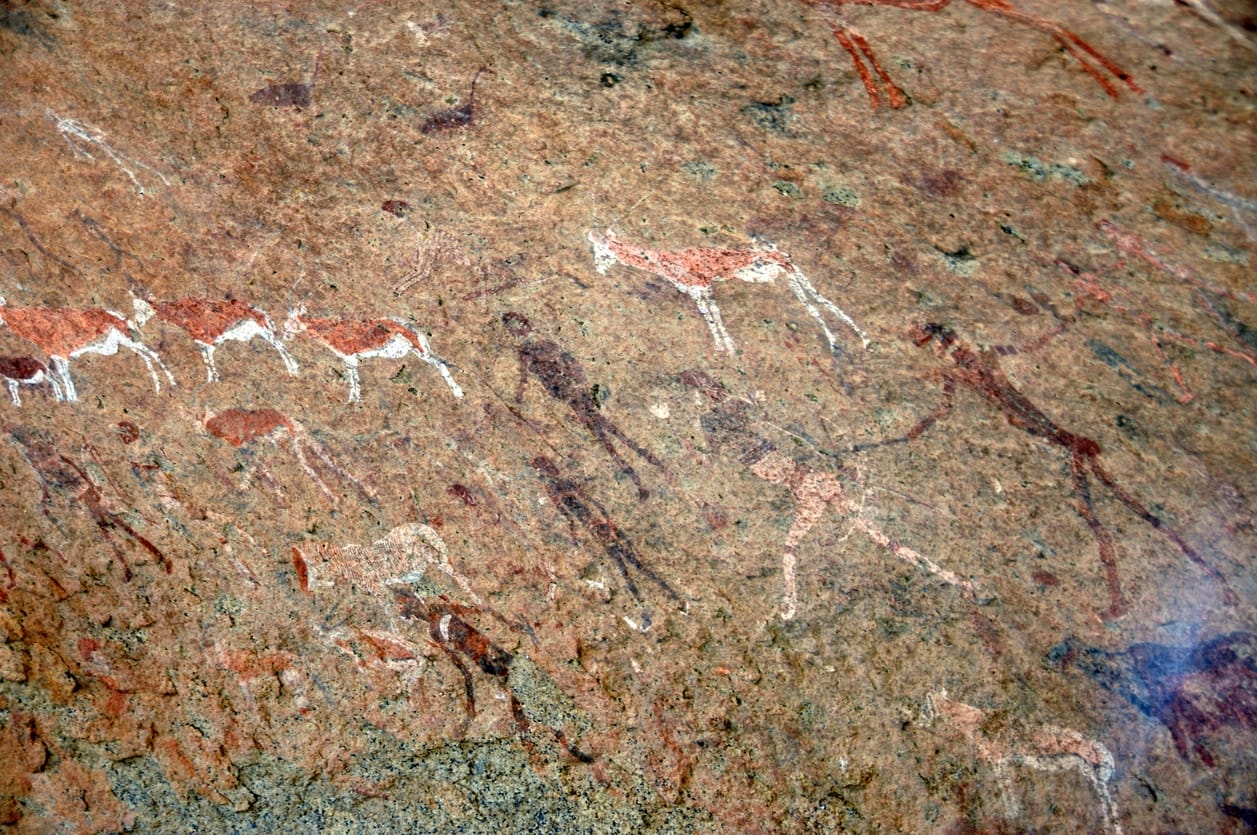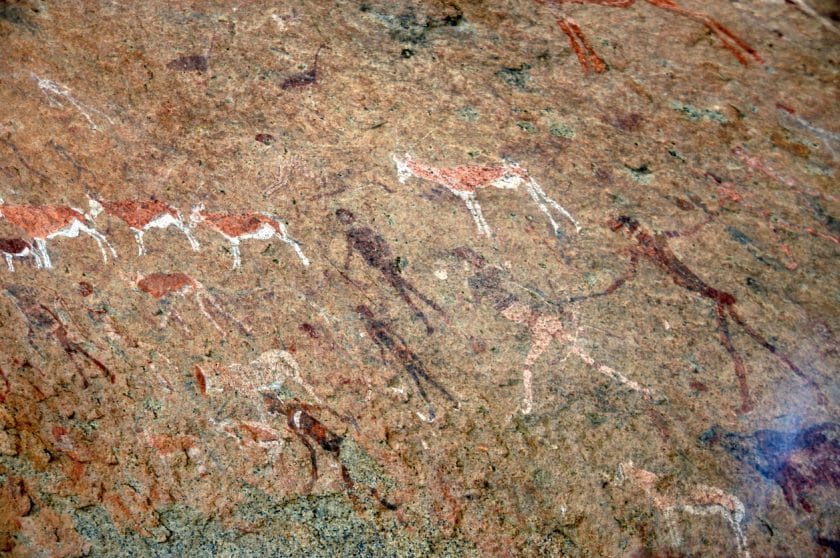 Known as the "Matterhorn of Africa", the granite peaks of Spitzkoppe loom above the sandy plains of Damaraland. Climbing to the top is a challenge even for experienced mountaineers, but there are plenty of strikingly unusual rocky landscapes for non-climbers to explore.
Twyfelfontein in Damaraland
Damaraland's major attraction is Twyfelfontein, where more than 2000 engravings, some thought to be over six millennia old, are etched into rock faces across the valley.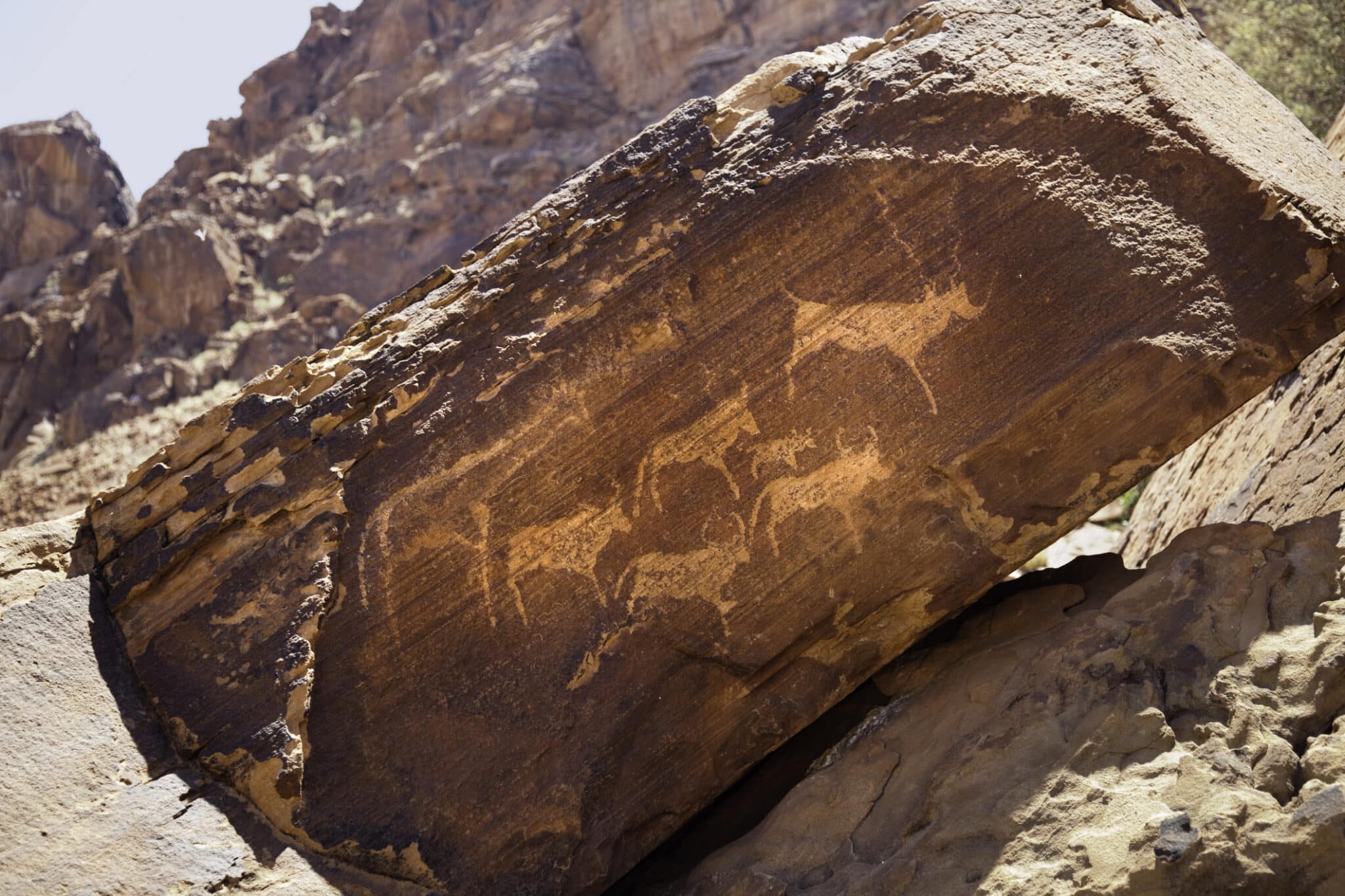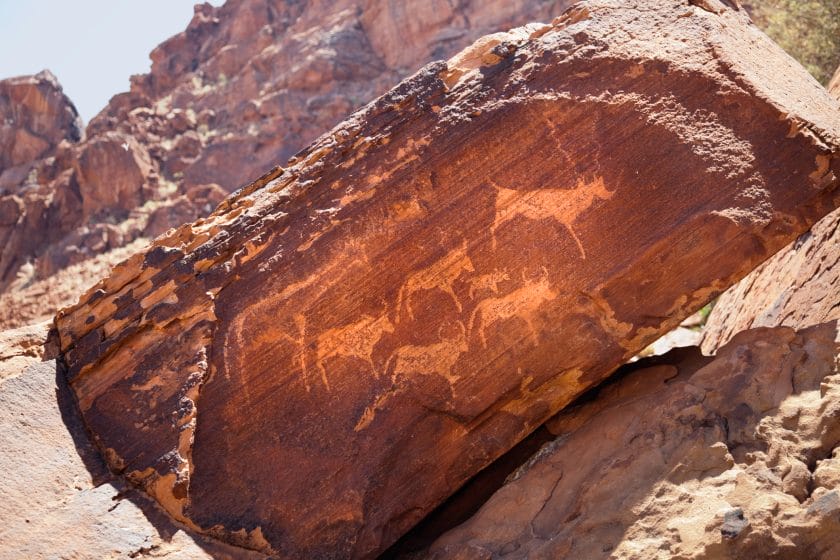 Preserving Africa's greatest concentration of rock art, Twyfelfontein offers the chance to get a glimpse into the world of Stone Age hunter-gatherers.